5 Tips for Investing in Initial Public Offerings (IPO)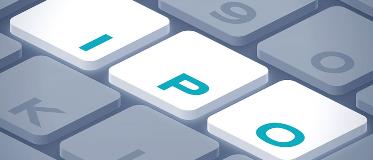 ---

Between 2015 and 2018, IPOs became a principal source of raising funds and also an interesting avenue for investors to park their funds. IPOs like Alkem, Avenue Supermarts and Shankara Building Products, among others, did extremely well post listing. However, the IPO market also had its share of disappointments. How to separate the good IPOs from the mediocre IPOs, remains the million dollar question. Here are five tips to help you invest in IPO offerings.
Don't invest in IPOs without checking the background of the promoters
This may look intangible but pedigree of promoters matters a lot. If the promoters have a past record of destroying stock market wealth or of corporate governance issues, such issues are best avoided. Irrespective of the attractiveness of the business, a bad management can do a lot of damage. Look at Satyam versus Infosys in the same industry. Quality of promoters has a direct bearing on the valuations of a company and the performance of an IPO. More often than not, it is the promoters who make the difference between a bad company and a good company.
Valuations matter because you cannot pay too much for IPO hype
When we talk of valuations, it is not just about P/E ratio but more about P/E ratios with reference to the growth of the company. For example, Avenue Supermarts was richly valued even at the time of the IPO. Despite that, the company gave more than 200% returns post listing. Be cautious when promoters and anchor investors try to use the IPO to exit their holdings in the company at rich valuations. You don't have to play ball in such cases.
Utilization of funds tells you a lot about the quality of the IPO
In the IPO prospectus, the utilization of funds is clearly laid out. It is always good to focus on IPOs that utilize a bigger share of the IPO resources in enhancing their core business. For example, if a manufacturing company is using the IPO funds to expand its scale or to make strategic diversifications then it is a good idea. This will enhance the long term prospects of the company. You must be doubly cautious about investing in IPOs where the bulk of the IPO proceeds are going into meeting working capital needs, investing in real estate properties, investing in group companies etc. Some companies also use IPO proceeds to repay high cost loans. While that is acceptable, investors must remember that equity has a higher cost compared to debt.
Be wary of IPOs where promoter is substantially diluting stake
Quite often you come across IPOs that also have an OFS (offer for sale) component. Here the promoter or the anchor investor looks to monetize part of their stake as part of the IPO. This is true for companies promoted by large institutions as well as entrepreneurs. This is perfectly understandable. However, you must be wary of companies where promoters have been trying to consistently dilute their stake in the company. This is not a good sign at all. Promoter stake in the company post IPO is a signal of their continued commitment to the company and its business. Remember that promoters can also pledge shares and that can also result in forced reduction of promoter holdings. All these are red flags to look out. You invest in the promoters as much as in the business so you need promoters committed to the business in the long term.
Be wary of too much debt or too much equity
In the last 11 years since the financial crisis, the worst performing IPOs are the ones that got into too much debt. Companies with high debt levels will always have a solvency problem and that puts a limit to the wealth that they can create. This is more so in industries that are cyclical in nature as in the case of metals and infrastructure. There is financial risk in debt and that is where most mid-cap and even large cap companies falter. Just as too much debt is bad, too much equity also makes the company languid.
The next time you invest in an IPO, watch out for these five things. It is a good starting point!
Start Investing in 5 mins*
Rs. 20 Flat Per Order | 0% Brokerage
Open Free Demat Account
Mobile No. belongs to
By proceeding, you agree to the T&C.