All About Sovereign Gold Bond Scheme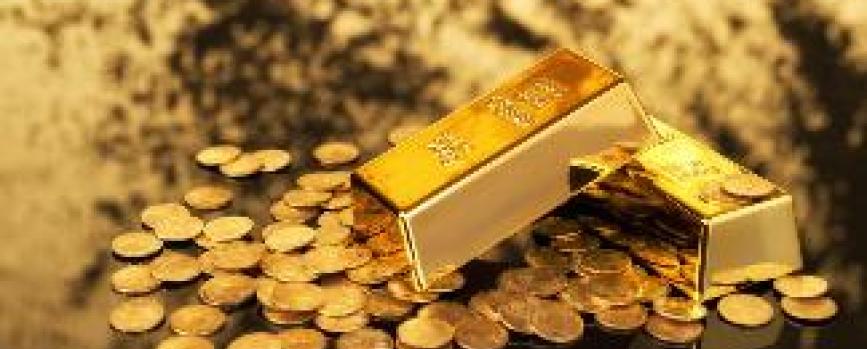 If you are one of them who consider gold as a necessary investment, gold bond is for you. Gold bonds have all the qualities of gold investment except for shine of gold. These are backed by the government of India and undoubtedly are very secure.
What Are Sovereign Gold Bonds?
Sovereign Gold Bonds (SGB) are substitutes for holding physical gold. These are issued by Reserve Bank Of India (RBI) on behalf of government of India. When people invest in gold bonds, they get a paper against their investment instead of a gold coin or a gold bar. Sovereign Gold Bonds are also available in digital and demat form, and can be used as collateral for loans and can be sold or traded on stock exchanges.
Next Tranche Of Sovereign Gold Bonds From October 24
Government of India is launching Sovereign Gold Bonds 2016-17 - Series III from October 24 - November 2, 2016 for subscription. The bonds will be issued on November 17, 2016. In the sixth tranche of the gold bond, people can buy securities worth up to 500 grams.
The bonds will be sold through banks, Stock Holding Corporation of India Limited (SHCIL), designated post offices and stock exchanges; NSE and BSE.
Features Of Sovereign Gold Bonds 2016-17 - Series III:
Maximum Limit:
The maximum amount subscribed by an entity will not be more than 500 grams per person per fiscal year (April-March). A self-declaration to this effect will be obtained.
Eligibility For Investment:
Gold bonds will be restricted for sale to resident Indian entities including individuals, HUFs, Trusts, Universities and Charitable Institutions.
Tenure
The tenure of the bond will be for a period of 8 years with exit option from 5th year to be exercised on the interest payment dates.
Joint Holder
In case of joint holding, the investment limit of 500 grams will be applied to the first applicant only.
Issue Price
Price of bond will be fixed in Indian Rupees on the basis of simple average of closing price of gold of 999 purity published by the India Bullion and Jewellers Association Limited for the week (Monday to Friday) preceding the subscription period. The issue price of the Gold Bonds will be ' 50 per gram less than the nominal value.
Payment Option
Payment for the Bonds will be through cash payment (upto a maximum of Rs. 20,000) or demand draft or cheque or electronic banking.
Redemption Price
The redemption price will be in Indian Rupees based on previous week's (Monday-Friday) simple average of closing price of gold of 999 purity published by IBJA.
Interest Rate
The investors will be compensated at a fixed rate of 2.50%/annum payable semi-annually on the nominal value of investment.
Benefits Of Investing In Gold Bonds:
Available both in demat and paper form
Value of your investment in gold bond increases with the increase in gold prices

Gold bond gives a better return than the physical gold as it gives interest as well

No worries about safekeeping as a gold bond can be kept in digital form

No expense of locker as gold bond can be kept in house or demat account

Nil chances of cheating or impurities in gold bond. Investors would always get 100% pure gold bond, which may 100% value

Bonds can be used as collateral for loans
Open Demat Account

Enter First Name & Last Name
Start investing in just
5 minsFree Demat account,
No conditions apply
0%* Brokerage
Flat ₹20 per order
Open FREE Demat Account in 5 minutes

Mobile Number
There is some issue, try later