All You Need To Know About the Upcoming IPOs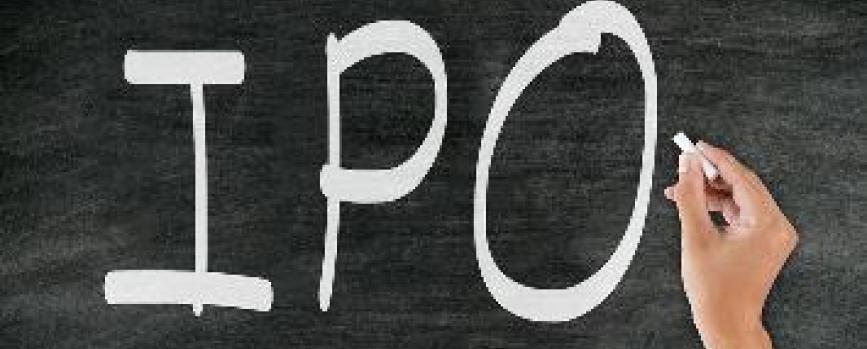 The IPO pipeline remains robust as more upcoming IPOs in India are added by Securities and Exchange Board of India (SEBI) on a regular basis post evaluation. After getting SEBI approvals, companies can bring their IPOs anytime in the next 12 months.
Recently Indian markets witnessed, Avenue Supermarts, the owner of D-Mart supermarket chain, Shankara Building Products and CL Educate, were some of the companies that floated IPOs in the first quarter of 2017. Avenue Supermarts was the biggest IPO of the quarter, and as of today the company has a market cap of over Rs 50K Cr post its listing. It was the biggest listing since PNB Housing's Rs 3,000 crore IPO in November 2016.
Hudco, NSE, Central Depository Services, Nakshatra World and Cochin Shipyard are among the names that aspire to launch share sale offers in coming months. From the huge list of companies awaiting SEBI approval for listing, at present, five companies—Hudco, Central Depository Services, S Chand and Company, Genesis Colors and Security & Intelligence Services (India)—have secured Sebi's go-ahead to float their respective public offers. The companies intend to utilise the earnings to fund its business expansion, and to meet working capital requirements of the companies.
State-run Housing and Urban Development Corp. Ltd (Hudco)'s IPO will take an offer for sale (OFS) route through which the company will sale 200,190,000 equity shares that will be 10% stake of the company. Retail investors and Hudco employees can avail a discount of up to 5% on the issue price. As on March, 2016, the paid up capital of Hudco is Rs 2,001 Cr. Indian government holds 100% stake in this company. SBI Capital Markets, IDBI Capital, ICICI Securities, and Nomura Financial Advisory and Securities will manage the company's public issue. Through minority stake sale and strategic sale in PSUs this fiscal the government expects to raise Rs 56,500 Cr, wherein Rs 36,000 Cr is to come from minority stake sale in PSUs and Rs 20,500 Cr is to come from strategic stake sale.
Apart from the aforementioned, there are 11 companies including NSE, Eris Lifesciences, GTPL Hathway, Bharat Road Network, Tejas Networks, Salasar Techno Engineering, Au Financiers, Prataap Snacks, PSP Projects that are awaiting approval from SEBI to rollout IPOs. Combined these companies are expected to acquire approximately Rs 20,000 crore.
The government cabinet has given an approval to the listing of five state-run general insurance companies including New India Assurance Company, National Insurance Company, Oriental Insurance Company, United India Insurance Company and a re-insurance firm General Insurance Corporation - apart from other big issues like that of SBI Life Insurance, which is also expected to file IPO papers in the near future.
The most recent additions to the ever growing list of companies aspiring to float IPO are the Railway PSUs. Government official cabinet has approved the listing of 9 Railway PSUs including IRCTC, Rail Vikas Nigam.
Here is the list of upcoming IPOs in India in the pipeline.
| | | |
| --- | --- | --- |
| No. | Forthcoming IPOs | Tentative Dates |
| 1 | S Chand & Company | Apr-17 |
| 2 | HUDCO | May-17 |
| 3 | CDSL | 2017 |
| 4 | Continental Warehousing | 2017 |
| 5 | Prataap Snacks | 2017 |
| 6 | NSE | 2017 |
| 7 | GVR Infra Projects Limited | 2017 |
| 8 | Matrimony.com | 2017 |
| 9 | Mas Financial Services | 2017 |
| 10 | SIS Limited | 2017 |
| 11 | Vodafone India | 2017 |
| 12 | SBI Life Insurance | 2017 |
| 13 | Go Airlines | 2017 |
| 14 | Security & Intelligence Services India | 2017 |
| 15 | Genesis Colors | 2017 |
| 16 | G R Infraprojects | 2017 |
| 17 | Cent Bank Home Finance Limited (CBHFL) | 2017 |
| 18 | VLCC Health Care | 2017 |
| 19 | Salasar Techno Engineering | - |
| 20 | Eris Lifesciences | - |
| 21 | Bharat Road Network | - |
| 22 | Tejas Networks | - |
| 23 | Au Financiers | - |
| 24 | GTPL Hathway | - |
| 25 | PSP Projects | - |
Open FREE Demat Account in 5 minutes

Mobile Number
There is some issue, try later