Ban, regulate or look the other way? How IT firms are adapting to moonlighting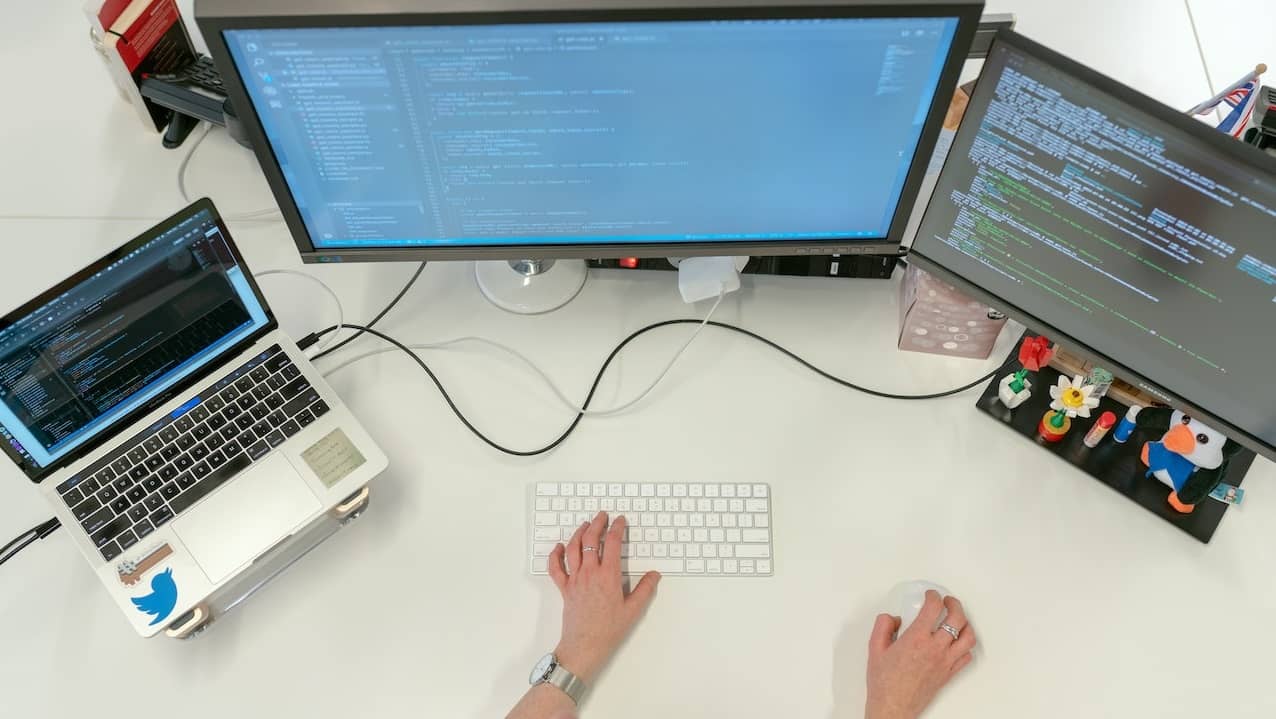 ---

The issue of moonlighting has left the $227 billion Indian IT industry divided down the middle. While some companies like Azim Premji-promoted Wipro have fired a few hundred executives, others like Tech Mahindra have said they are fine with employees moonlighting, as long as they take permission.
But before we delve into the issue, what exactly is moonlighting?
Moonlighting is essentially the practice of employees of a company taking up other remunerative jobs, in their own free time, on a freelance basis.
Although people have forever been doing multiple jobs to augment their incomes, the concept of moonlighting became popular in the US over the past couple of years in the wake of the Covid-19 pandemic which forced offices across the world to shut down and people had to work from home.
Work from home meant lots of free time for employees, as they no longer had to commute to and from work. A lot of people began using this extra time to work on a second job or freelance projects outside their regular employment.
This was especially true in the IT industry, which took to remote working better than most other industries and employees began moonlighting. In India, moonlighting by employees increased after the pandemic as companies adopted the work-from-home model.
But Indian IT companies have taken different positions on the issue of moonlighting. India's largest IT firm by revenue, Tata Consultancy Services, has called the practice an "ethical issue" and a violation of employee contracts.
Infosys became the first software company in the country last month to greenlight external gigs with prior consent of managers, subject to certain conditions. In fact, Infosys even has an internal platform called Accelerate where employees can opt for additional gigs in other projects within the company apart from their main projects. The platform receives 4,000 applications every quarter and around 600 get approved.
"To be clear, we do not support dual employment. We have found in the past 12 months of the employees who are doing blatant work in two different companies where and there's confidentiality issues, we have let go of them," said Infosys chief executive officer Salil Parekh during an earnings call.
TCS is planning a platform for internal "gigs" for its over 600,000 employees. The platform, in the initial stages right now, could be expanded to the external workforce as well later. But the company called external gigs or dual employment as unethical. TCS has decided to go easy on employees moonlighting, even though its chief operating officer Ganapathy Subramniam is against the practice.
Talking to news agency the Press Trust of India (PTI), Subramaniam said that companies can take action against people practicing moonlighting, but it is important to show empathy as the young people will be "dissuaded" by such action against them. "The consequences (of taking action) will be that the person's career will be ruined. A background check for the next future job will fail for him...We have to show some empathy," he said.
It is not just IT companies that seem to be grudgingly accepting moonlighting. At the annual banking conference organised jointly by the Federation of Indian Chambers of Commerce and Industry (FICCI) and the Indian Banks' Association (IBA), RBL Bank chief executive officer R. Subramaniakumar said that in his personal view "moonlighting is not a taboo unless it is affecting my business, productivity."
Legal framework, taxation issues
But how should people who are moonlighting deal with taxation?
As a blog post by tax advisory firm ClearTax noted, there is no legal framework for moonlighting in India. The country's labour laws prohibit dual employment by workers of a factory. But workers do not cover the IT sector employees.
"Employees in the IT industry are bound by their offer letters which they accept before joining work. Many companies state in their offer letter that dual employment is prohibited or that the employee should not work for another company while working with them. In such cases, the employees should not resort to moonlighting, or they may be removed from their jobs," ClearTax notes.
In the face of no clear policy on moonlighting, HR departments of IT companies are having to define new ones.
So, while different companies will end up framing their own policies, most will likely end up not allowing their employees to work for direct competitors.
Even as companies decide what they want to do about moonlighting, income tax authorities and chartered accountants have reportedly already begun cautioning such employees to take cognizance of its tax implications. The extra incomes, they say, need to be declared in their returns.
An individual or a company making a payment of more than Rs 30,000 to someone in return for a contract job (under Section 194C of IT Act, 1961) or pays a professional fee (Section 194J) are liable to deduct tax at source (TDS) at the applicable rate.
The TDS is also applicable if such payments to the same person exceed Rs 1 lakh in a financial year under Section 194C. The recipient must declare such income in his or her tax returns and pay the applicable tax rate, a report in The Economic Times notes.
A payee not deducting TDS or a recipient not declaring such income would amount to violation of the I-T law and invite action.
If undeclared income gets detected in future, the Income Tax department will slap an inquiry under Section 148A of the IT Act and it may attract penalties, experts cited by the ET report say.
The way forward
So, is moonlighting here to stay and is it the way forward? Well, at least some analysts seem to think it is the way to go and is also the best way forward across several industries.
Talking about the e-commerce service economy, for instance, Pravin Agarwala, CEO and Co-Founder of BetterPlace says in a piece for The Times of India newspaper that moonlighting may actually be the way in which the gig economy can be overhauled.
Agarwala says the gig employers in India have always faced a shortage. In the delivery segment, which is one of the primary gig employment sectors, delivery times have increased on an average by 80% and in some cases by 100%.
"The main cause is low salaries leading to high attrition among gig-workers. According to the Frontline Index data, the Retail and QSR sector saw the highest monthly average attrition rate of 19%, followed by Logistics at around 13%. Both these sectors are the highest employers of gig-workers in India. What's even more interesting is that while the high attrition rate is because these workers switch to a higher paying gig job, average salaries have only increased marginally by just 8% in the last two years," he writes.
"This has set forth a loop for the gig-economy: workers switch gig-jobs for higher pay but are still unable to substantially increase their earnings resulting in them continuing to switch, enterprises face constant high attrition adding to their operational costs which prevents them from increasing payouts to gig-workers. The result is a broken record. The solution is to create a hybrid ecosystem where moonlighting is a norm," he says.
Analysts like Agarwala say that the key lies in enabling these workers not only to opt for tasks cross-platform but also cross-industry and this is where technology comes into play through upskilling, discovery and onboarding.
They say that the first step involves upskilling gig-workers to take on tasks from different industries. Working for companies that are spread across industries helps them tap into different demand patterns which would help them optimise their time further. A gig-worker can work for a quick commerce company during peak hours while working for an ecommerce company during their lean hours in the primary company. Platforms will play a key role in upskilling and offering visibility or discovery of jobs to the gig workers while offering a pre-skilled resource pool to the enterprises when they are hiring.
The final catch is onboarding. The reason why constant switches lead to greater inefficiencies for enterprises is because the onboarding process comes with a cost. Through a platform, however, enterprises can have access to a common pool of resources that could be tapped into as per the demand trends a company is experiencing.
The short point is that the gig economy has established itself as a viable provider of employment in India. And IT companies and others alike will need to adapt to it.
While they will all have their own ways of doing so, the sooner they do that, the better.
Start Investing in 5 mins*
Get Benefits worth 2100* | Rs. 20 Flat Per Order | 0% Brokerage
Open Free Demat Account
& get benefits worth 2100*
Have Promo code?

Use code ACT2100
Enter Promo code
Account belongs to
By proceeding, you agree to the T&C.
Start Investing Now!
Open Free Demat Account in 5 mins