Best Communications Stocks in India 2023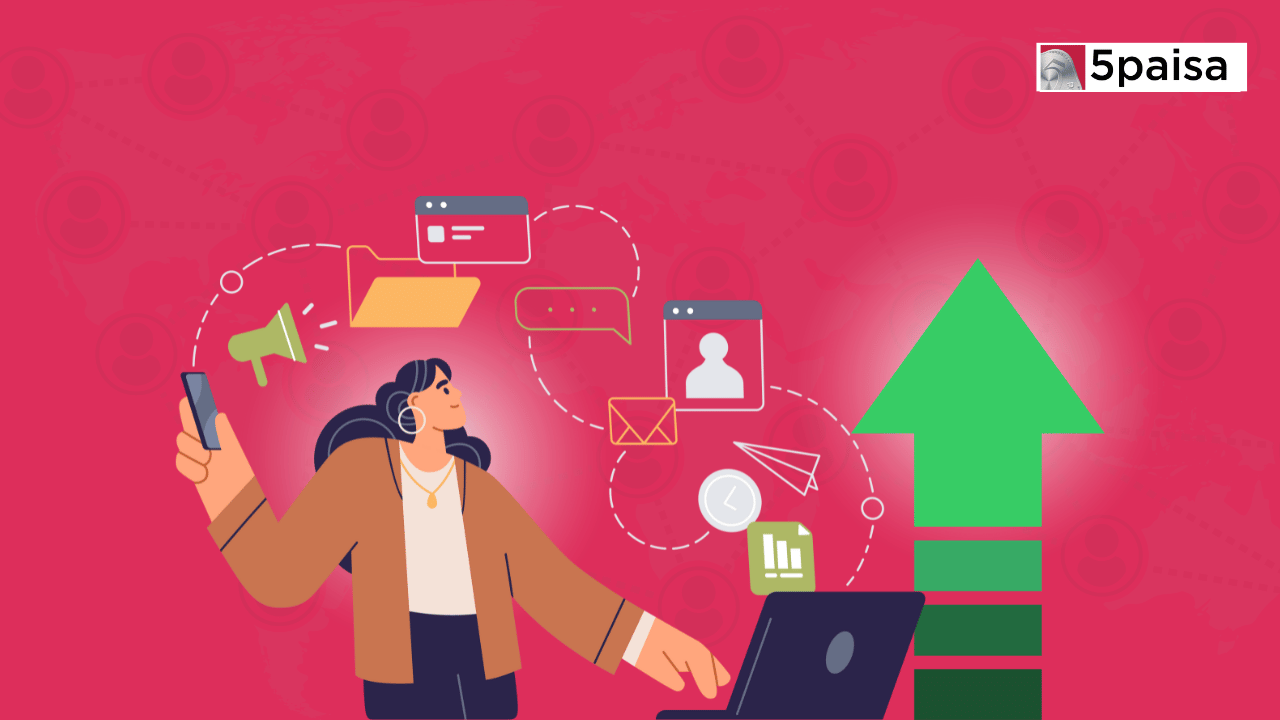 ---

The best communications stocks can expose investors to a vibrant industry that impacts many facets of contemporary life. The communications sector in India is poised for significant growth due to the introduction of 5G technology, the growth of digital platforms, and rising internet penetration. However, like with any investment, it's essential to do extensive research, consider the companies' financial health, and keep up with market changes. The communications field has experienced unprecedented expansion in recent years, with technical advancements catapulting the industry to new heights. Investors are actively looking for ways to profit from this boom as of 2023, and the Indian stock market provides a wide range of chances in the communications sector. In this article, we examine a few of the best communications stocks in 2023 and provide insights into their past success, prospects, and the factors likely to continue to fuel their growth in the rapidly changing communication technology market.
What are the Best Communications Stocks?
The best communications stocks in India are carefully chosen stocks representing businesses engaged in the fast-paced business of communication technologies and services. The best communication stocks in India have bright futures for investors in 2023. Reliance Industries, a conglomerate, continues transforming the industry through its telecom unit, Jio. A significant company, Bharti Airtel, benefits from rising data demand. Tech-focused companies like Tata Communications provide global networking solutions. Additionally, the creative Info Edge prospers in the online job market. These stocks offer attractive possibilities for investors hoping to profit from India's expanding communication sector because they exhibit durability and adaptability in a constantly changing sector.
Overview of Best Communications Stocks
1. Reliance Industries
Reliance Industries, a pillar of the Indian economy, spans various sectors, including telecommunications through Jio. Jio has reshaped the industry with its disruptive strategy, encouraging massive data use and digital services. Reliance, the largest company in India, continues to exert substantial influence over the communications sector, making it an important factor for investors looking to gain exposure to this quickly changing market.
2. Bharti Airtel
The telecom juggernaut Bharti Airtel is a key player in India's communication industry. Millions of clients across the country are served by Airtel thanks to its vast network and services. Airtel innovates and adapts as data use rises, seizing new opportunities. The company's strategic ambitions, customer-focused philosophy, and dedication to technical advancements make it an appealing communications stock option for investors seeking development and stability.
3. Tata Communications
Leading company Tata Communications offers state-of-the-art communication services and solutions. The company offers organizations many services worldwide, from network services to cloud options. Tata Communications keeps on the cutting edge of market developments by utilizing its substantial infrastructure and technological ability. It is an appealing communications company for investors looking for exposure to both domestic and foreign markets because of its global reach and dedication to innovation.
4. Info Edge
As a digital powerhouse specializing in various online businesses, Info Edge thrives. It controls most of the online job search market in India as the parent business of Naukri.com. The business's ventures include real estate, education, and recruitment. Info Edge is an alluring communications company for investors looking to participate in India's digital economy because of its creative approach to online services and varied portfolio.
5. Vodafone Idea
Vodafone Idea, a major player in India's telecom market, provides mobile and broadband services to a sizable consumer base. The firm, formed by the merger of Vodafone India and Idea Cellular, seeks to overcome obstacles and seize growth possibilities. Vodafone Idea is an impressive communications stock because of its position in a cutthroat industry and efforts to improve services.
6. Sterlite Technologies
Leading technology company Sterlite Technologies specializes in planning, constructing, and operating broadband networks. Sterlite serves telecom operators, businesses, and governments worldwide, focusing on optical communication devices, system integration, and software solutions. Its dedication to cutting-edge technologies like 5G and fiber optics provides a great competitive advantage in the communication infrastructure market, making it an interesting investment for investors interested in emerging technology.
7. HFCL (Himachal Futuristic Communications Ltd)
India's digital transformation is led by HFCL (Himachal Futuristic Communications Ltd), a telecom infrastructure provider. With its proficiency in producing optical fiber cables, telecom equipment, and turnkey solutions, HFCL is essential to developing the nation's communication infrastructure. For investors hoping to profit from India's expanding connectivity needs, HFCL offers a compelling alternative because of its emphasis on innovation, quality, and infrastructure expansion.
8. GTPL Hathway
A significant company, GTPL Hathway, focuses on cable television and broadband services. It provides individuals and companies with various digital entertainment options and high-speed internet solutions while operating across several Indian states. Growth at GTPL Hathway has been facilitated by ongoing expansion and initiatives to offer value-added services. The company's television and broadband services position is a noteworthy communications stock for investors as digital usage soars.
9. Tejas Networks
Tejas Networks, a leading supplier of cutting-edge communications tools and solutions, serves major network operators worldwide. Tejas contributes to the digital transformation of telecom networks, focusing on broadband access and high-performance optical networking. It is an intriguing company for investors interested in developing communication infrastructure and services due to its technological innovation, dedication to R&D, and global presence.
10. Tanla Platforms
Leading cloud communications supplier Tanla Platforms offers messaging platforms and APIs for commercial communication solutions. Tanla helps businesses improve interactions through SMS, voice, and other messaging channels with a strong focus on customer engagement. It is an interesting investment option for investors seeking exposure to the digital communication landscape due to its cutting-edge technology, focus on scalability, and role in modernizing commercial communications.
Performance List of Top 10 Best Communications Stocks to Invest
The performance factors for the top 10 best communications stocks in India are:
 
| | | | | | | | | | | |
| --- | --- | --- | --- | --- | --- | --- | --- | --- | --- | --- |
| Stock | 52-Week Range | Market Cap (in cr.) | P/E | P/B | Volume | Current Ratio | Debt to Equity | ROE | EPS | Net Profit Margin |
| Reliance Industries | 2,180.00 - 2,856.00 | 16361 crores | 25.23 | 1.99 | 7,004,402 | N/A | 35.87% | N/A | 95.85 | 7.46% |
| Bharti Airtel | 686.20 - 901.40 | 4979 crores | 60.07 | 6.66 | 5,168,145 | 0.52 | 218.29% | 11.52% | 14.28 | 5.81% |
| Tata Communications | 1,096.05 - 1,857.95 | 4979 crores | 31.44 | 33.57 | 1,151,906 | N/A | 555.14% | N/A | 57.40 | 8.93% |
| Info Edge | 3,308.20 - 4,984.50 | 564489 crores | N/A | 4.11 | 328,802 | N/A | 0.75% | N/A | -10.23 | -5.27% |
| Vodafone Idea | 5.70 - 10.10 | 441541 crores | N/A | 4.20 | 131,295,496 | N/A | N/A | N/A | -7.68 | -70.48% |
| Sterlite Technologies | 142.00 - 193.00 | 6612 crores | 24.39 | 2.91 | 1,367,535 | N/A | 183.01% | N/A | 6.80 | 3.10% |
| HFCL | 55.75 - 88.80 | 100412 crores | 31.67 | 3.17 | 8,362,141 | N/A | 29.78% | N/A | 2.30 | 6.78% |
| GTPL Hathway | 93.75 - 192.00 | 17162 crores | 16.10 | 1.55 | 147,208 | N/A | 13.35% | N/A | 9.48 | 3.74% |
| Tejas Networks | 510.00 - 893.30 | 141696 crores | N/A | 4.73 | 980,812 | 6.17 | 1.60% | -1.99% | -2.40 | -5.70% |
| Tanla Platforms | 493.00 - 1,317.95 | 130399 crores | 27.11 | 8.73 | 1,594,076 | N/A | 1.60% | N/A | 35.75 | 13.93% |

Who Should Invest in the Best Communications Stocks?
Individual and institutional investors wanting exposure to a quickly changing industry may consider investing in the best communications stocks. These stocks benefit those who believe in technology's revolutionary potential, especially 5G, internet penetration, and digital services. Investors seeking growth potential who are prepared to deal with volatility can benefit from the sector's innovation and growing user base. Institutional investors looking for exposure to the Indian digital economy and diversity may also find value in these stocks. Before investing in communications stocks, nevertheless, it's important to do extensive research, comprehend market trends, and take risk tolerance into account.
Benefits of Investing in the Best Communications Stocks
Due to technology's crucial role in modern society and the corporate landscape, investing in communications stocks offers many attractive benefits. These are the main advantages:
Communications stocks expose investors to the rapidly changing technology sector and allow them to benefit from the breakthroughs and advancements reshaping modern society.
As technology becomes more pervasive across various industries, demand for communications tools and solutions will continue to soar, opening the door to significant expansion.
Communications stocks lower overall risk by expanding a portfolio's investment holdings beyond conventional industries.
With the rise of cloud computing, information centers, and server infrastructure, communications stocks stand to benefit from increased demand for communications tools.
Tech companies frequently have a global reach, enabling investors to participate in international markets and economies.
Successful communications companies frequently reap the rewards from breakthrough products, leading to increased market share and profitability.
Things to Consider Before Investing in Best Communications Stocks
Evaluating several important factors before investing in the best communications stocks is important. Recognize the state of the communications industry both now and in the future, considering elements like new trends and technology developments. Examine the financial results, prospects for expansion, and reputation of the particular businesses you are interested in. Determine organizations with a strong market position and cutting-edge tactics by analyzing the competitive environment. Keep abreast of any changes in the law that may affect how the industry performs. Make sure the investment fits your financial objectives, and evaluate your risk tolerance. To navigate the volatile market for communications stocks, think about diversification and talk to financial professionals.
How to Invest in Best Communications Stocks?
Making informed selections requires a systematic strategy when investing in the top communications stocks. Here is a detailed instruction:
Step 1: Examine technological developments and new trends while conducting in-depth research on the communications industry. Find important players and viable stocks that fit your investment objectives.
Step 2: Analyze the selected firms' financial standing, earnings history, and growth potential. To determine their likelihood of success, evaluate their market positioning, competitive advantage, and innovation skills.
Step 3: Create a trustworthy platform's online brokerage account. Ensure the account has tools for the necessary research and that trading options are available for the selected communications stocks.
Step 4: Order the chosen stocks using your brokerage account. As the communications landscape changes, keep an eye on their performance while staying informed of market news and industry advancements.
Conclusion
The field of best communications stocks offers investors a fascinating route. People can benefit from the sector's transformative potential by conducting thorough study, choosing wisely, and maintaining close watch over their investments. Making informed investment decisions is essential for maximizing the potential of this dynamic market, given the rapid evolution of communication technology.
Frequently Asked Questions
Is it safe to invest in the best communications stocks?
Is it worth investing in communications stocks in 2023?
How much should I invest in communications stocks?
Who is the market leader in the communications sector?
Start Investing in 5 mins*
Rs. 20 Flat Per Order | 0% Brokerage
Disclaimer
Investment/Trading in securities Market is subject to market risk, past performance is not a guarantee of future performance. The risk of loss in trading and investment in Securities markets including Equites and Derivatives can be substantial.
Open Free Demat Account
Account belongs to
By proceeding, you agree to the T&C.