Best Mining Stocks in India 2023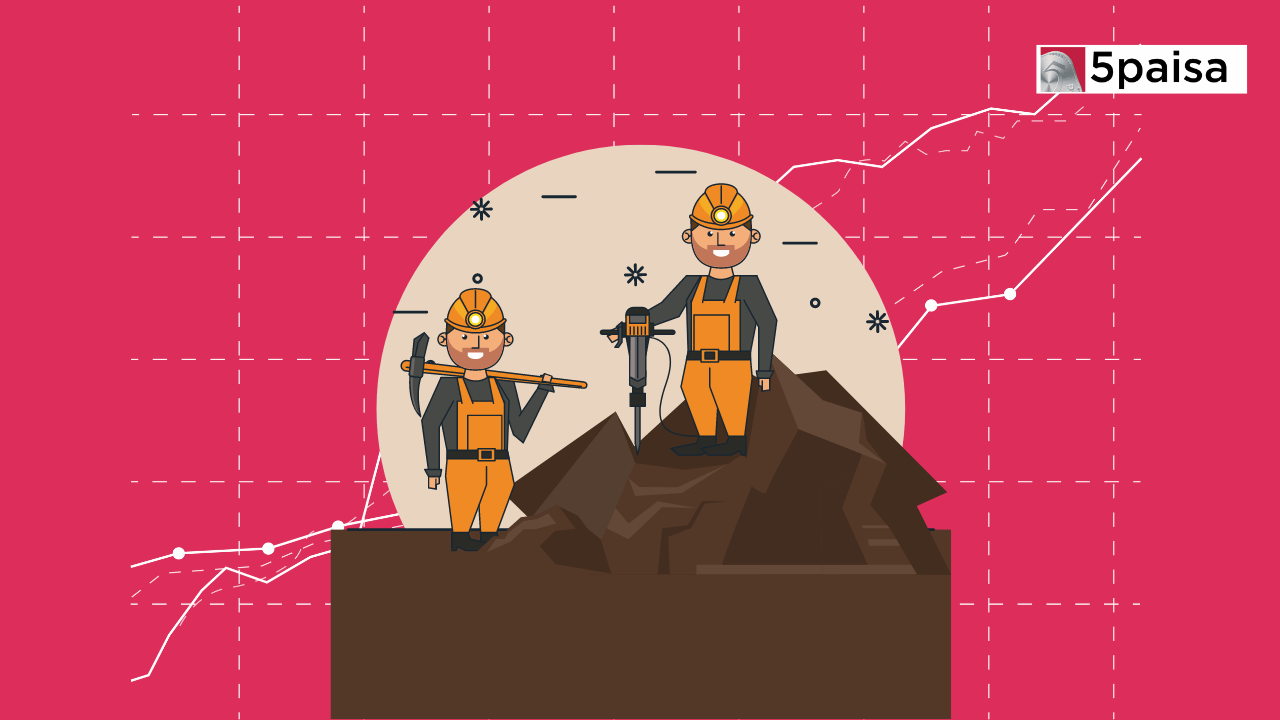 ---


Mining stocks in India have held a significant position in the nation's economy, reflecting its abundant mineral resources and diverse mining activities. Companies like Coal India Ltd, Hindalco Industries, and Vedanta Ltd have played crucial roles in supplying raw materials for various industries.
While these stocks offer investment potential due to India's mineral wealth, they are influenced by global commodity market fluctuations, environmental regulations, and geopolitical variables.
What are Best Mining Stocks? 
Best mining stocks would be defined by various factors such as financial performance, reserves and resources, management, diversification, operational efficiency, commodity prices, regulatory environment, dividend history, and geopolitical risks, apart from legal issues that plague various companies in the sector. 
Overview of Best Mining Stocks 
Adani Enterprises: Adani Enterprises is a diverse organisation with interests ranging from the solar fab, edible oil, and airports to mining. The Adani Group flagship company's mining interests are spread over India, Indonesia, and Australia. The stock recently emerged strongly from a 52-week low, showing its ability to tide over bad news. The promoter pledge has also been decreasing with the management focusing on deleveraging the group.  Legal and regulatory issues, especially those related to the Hindenburg report, however, need to be watched carefully.
Coal India: The state-owned behemoth is the world's largest coal miner, targeting an output of 1 billion tonnes by 2025-26. It is a low-debt and high dividend payout company with strong EPS growth. Its PE ratio is also currently lower than average over the last few years offering a good opportunity to enter. However, its net profit and margins have been under pressure in recent quarters.
Hindustan Zinc: A subsidiary of Vedanta Ltd, the company has seen its annual net profit improve over the last two years that has led to higher interest from foreign investors. Its high dividend payout is also an advantage. However, high promoter share pledge, pressure on margins, and reduced exposure by MFs can make things difficult for the stock.
Hindalco Industries: The stock has seen strong momentum with prices above short-, medium- and long-term moving averages and breakout from the first resistance. It has zero promoter share pledge, has seen increasing interest from foreign investors, and target price upgrades from brokers.
Vedanta Ltd: The mining conglomerate with interests spanning from oil to copper has come under pressure in recent times with prices at a near 52-week low. High promoter pledge and cash flow issues of the promoters continue to mar the stock. However, if the company is able to cross over regulatory, debt, and legal issues, it may provide an opportunity later.
NMDC: One of the best opportunities in the mining pack, the stock of state-owned NMDC is above short-, medium- and long-term moving averages. It has seen a positive breakout from the first resistance and the PE ratio is less than the long-term average. NMDC is India's largest producer of iron ore and its earnings are closely linked to international movement in prices of the ore.
KIOCL: Earlier known as Kudremukh Iron Ore Company, state-owned KIOCL also provides one the best opportunities among mining stocks,  with low debt, a price above long-term moving averages, a positive breakout from first resistance, and a low PE ratio. It is also a high dividend payout company.
Gujarat Mineral Development Corporation: GMDC is currently one of the best mining stocks with strong price momentum as the stock is near a 52-week high and above long-term averages. Its annual net profit has been improving and it has also shown strong annual EPS growth. It has a low PE ratio and a positive breakout from the first resistance.
MOIL: A state-owned company, MOIL also offers a good opportunity among the best mineral and mining stocks with prices at near 52-week high, a nearly 20% rise in prices in the past few weeks, and a positive breakout from first resistance.
Performance of Top Mining Stocks
Who Should Invest in Best Mining Stocks? 
The movement in mining stocks is closely linked to prices of commodities in international markets. Of course, the fundamentals of the company do play a huge role. Anyone looking to take advantage of and risks of metal and commodity prices should invest best mining stocks.
Benefits of Investing in Best Mining Stocks 
Investing in the best mining stocks can offer a range of potential advantages, although it's important to recognize that all investments carry inherent risks. One key benefit lies in the exposure these stocks provide to vital commodities like minerals, metals, and energy resources, which are integral to various industries such as technology, construction, and manufacturing.
Moreover, integrating mining stocks into an investment portfolio can contribute to diversification, effectively spreading risk across different assets and sectors. These stocks can also offer leverage to commodity price movements; when prices rise, well-managed mining companies may witness increased profits, potentially leading to higher stock valuations.
Things to Consider Before Investing in Best Mining Stocks 
Like any other sector, mining stocks too are swayed by various factors including the following:
International commodity prices: Gain a comprehensive understanding of the specific commodities the company engages within its mining operations. Each commodity carries unique market dynamics, supply-demand factors, and price volatility.
Financial evaluation: Scrutinize the company's financial health, encompassing elements such as revenue growth, profitability, debt levels, and cash flow.
Resource appraisal: Evaluate the calibre and volume of the company's mineral reserves and resources. A clearly defined resource base underscores the company's long-term potential.
Operational efficiency: Consider the efficacy of the company's mining processes, including production expenses, technological integration, and ecological consciousness.
Regulatory landscape: Grasp the regulatory framework and environmental stipulations governing the company's operations. Adherence to regulations is pivotal for sustainable operations.
Political considerations: Acknowledge and assess the geopolitical risks tied to the geographical areas where the company operates. Political instability can profoundly impact mining activities and financial viability.
Diversification strategy: Avoid concentrating your investments solely on the mining sector. Spreading your investments across varied sectors and asset classes can serve as a hedge against risks.
How to Invest in the Best Mining Stocks? 
First, you should make a list of the stock and exposure you want to take in each of them and to the sector as a whole. Best mining stocks should be a part of the whole portfolio but, preferably, not the whole due to risks of movement in international prices. Investors looking to bet on mining stocks can do so via any of the brokerages such as 5paisa.
Conclusion
With India becoming the fastest-growing economy in the world poised to become the third largest, mining will play a crucial role in its development. The government has been pushing money in the infrastructure sector which augurs well for the metal companies, leading to higher demand for mineral ores and fuels. This can all help mining stocks boom, but it is also important to watch for their fundamentals, especially debt levels, as this is a capital-intensive sector.
Frequently Asked Questions
Is it safe to invest in best mining stocks?
Is it worth investing in best mining stocks in 2023?
How much should I invest in best mining stocks?
Who is the market leader in mining sector?
Start Investing in 5 mins*
Rs. 20 Flat Per Order | 0% Brokerage
Open Free Demat Account
Account belongs to
By proceeding, you agree to the T&C.