Best Mutual Funds for SIP to Invest in 2023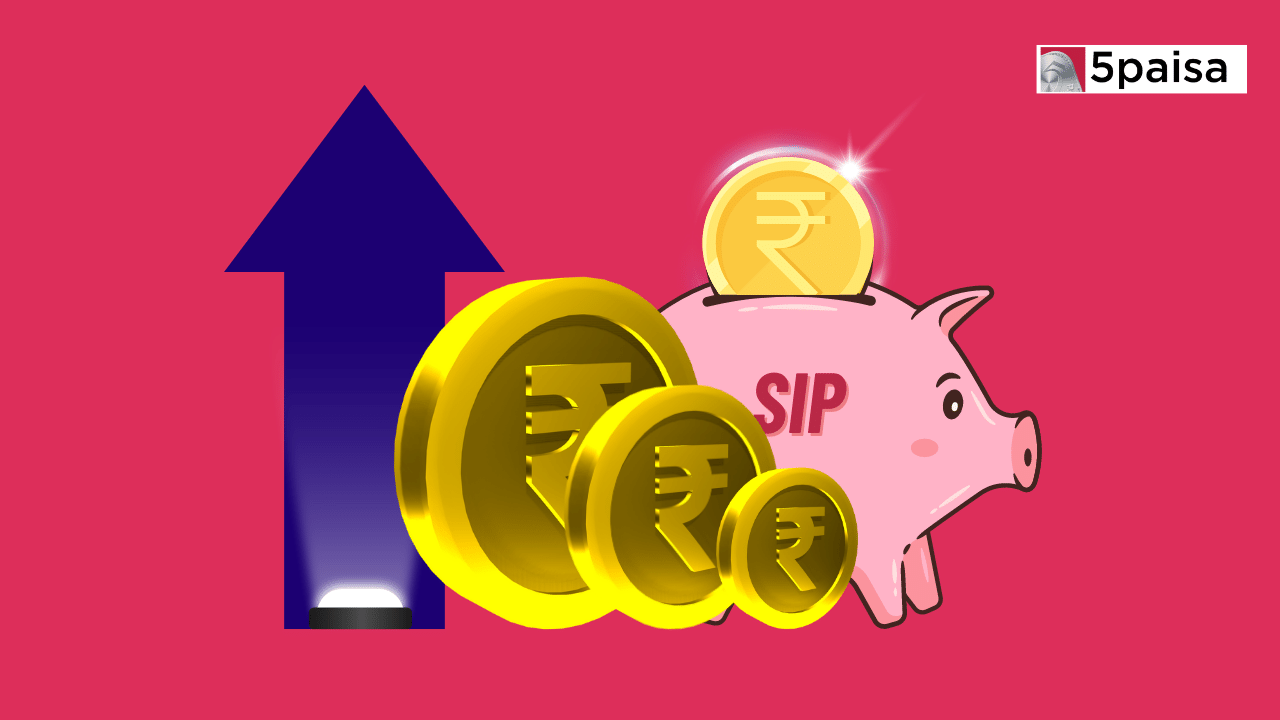 ---

Investing a sizeable portion of the savings systematically over the long term can help a person grow their wealth substantially. But without a rational spread across multiple investment avenues, an investor's portfolio can face heavy losses. Mutual funds provide diversification since they invest across dozens of financial instruments such as equities, debt, corporate bonds, government securities and many more.
But no investment is risk-free. As the price of the securities fluctuates, the value of an investment in a mutual fund scheme may go up or down. Hence, it is important to choose the best SIP to invest.
Best mutual fund for SIPs
The best mutual funds for a Systematic Investment Plan (SIP) refer to the top performers within a category of mutual funds. While every investor with a diverse profile can invest in the securities market, the best SIP plans have an edge over the rest in terms of liquidity, cost and investment flexibility.
SIPs bring more discipline to investment planning, without being worried about the market. No wonder, then, that, the total SIP contribution in the last five years has exponentially increased, from Rs 43,921 crore in FY17 to Rs 1,55,972 crore in FY23.
How does SIP work?
While planning on the best SIP to invest, it is important for an investor to be KYC compliant. It involves the submission of requisite documents like bank account details and identity proof. Thereafter, the investor can invest offline or online via asset management companies (AMC) or other platforms in a preferred fund.
The investor must select the SIP contribution and investment frequency. It can be weekly, quarterly, monthly, semi-annually, or annually. Once everything is set up, the money will be auto-debited from the registered bank account on the selected date.
After the money is debited, the investor is allotted some number of units based on the NAV (net asset value) of the fund on that particular day. The number of units allotted for each contribution may possibly differ because of the daily changes in NAV.
Top 10 Mutual Funds for SIPs in India
The best mutual funds offer higher rate of returns on the investment. To be sure, selecting a list of the best funds can be subjective and depends on a variety of factors. So, the list can also change if those factors change. Still, here are some of the best mutual funds to start an SIP to invest in 2023. To prepare this list, we only chose the direct plans of the mutual fund schemes and opted for the growth option.
Quant Active Fund: It is a multi-cap fund started by Quant Mutual Fund. It was started on January 2013. The average annual returns provided by this fund, since its commencement, is 20.27%.
Nippon India Multi Cap Fund: It is an equity fund started on January 2013. The fund has 98.33% investment in domestic equities, of which 36.53% is in Large Cap stocks, 21.44% is in Mid Cap stocks, and 26.16% in Small Cap stocks. This fund outperformed Nifty 500 by 1.65% in June 23.
Parag Parikh Flexi Cap: It is a diversified equity scheme with nearly 70% of corpus invested in listed Indian equities, mostly in large cap, in order to benefit from the favourable capital gains tax treatment. The fund also invests selectively in foreign companies, particularly large tech companies.
Kotak Equity Opportunities Fund: It is a large and mid-cap fund. It is well diversified scheme with 16-17% investment in banking sector and the rest spread through industrial products, chemicals, auto, cement IT etc, with maximum concentration in mid-caps.
Mirae Asset Emerging Bluechip: The fund invests 35-65% in large cap companies and 35-65% in mid cap companies, betting on emerging stocks which have the potential to be tomorrow's bluechip companies. It follows a bottoms-up investment approach, driven by value investing, in growth-oriented businesses.
Quant Multi Asset Fund: This scheme, from Quant Mutual Fund, was started on January 2013. The fund has 45.71% investment in domestic equities, of which 22.59% is in Large Cap stocks. The fund has 12.41% investment in debt, of which 12.41% is in government securities. Till date the average annual returns provided by this fund is 22.28%.
BOI Small Cap Fund: It is a small-cap fund from Bank of India MF. The plan was started on December 2018. The fund has 95.45% investment in domestic equities and 0.03% investment in debt.
HDFC Small Cap Fund: This mutual fund scheme invests in small-cap companies with a market capitalization of less than Rs 5,000 crore. The fund has 91.21% investment in domestic equities of which 4.09% is in Large Cap stocks, 4.36% is in Mid Cap stocks, and 72.49% in Small Cap stocks. The minimum investment for this SIP is Rs 100.
Baroda BNP Paribas Aggressive Hybrid Fund: This fund was started in April 2017. It has 72.44% investment in local equities and 24.61% in debt. The average annual returns provided by this fund is 17.83% since its beginning.
HDFC Balanced Advantage Fund: This plan was started on January 2013. The fund has 67.45% investment in domestic equities, of which 46.03% is in Large Cap stocks, 7.15% is in Mid Cap stocks, and 7.08% in Small Cap stocks. The fund has 26.5% investment in debt, with 16.79% in government securities. The average annual returns provided by this fund is 24.53% till now.
Factors to Consider Before Investing in Best Mutual Funds for SIP 2023
The best SIP plans help to achieve long-term goals. What makes an SIP so popular these days is that it helps people to invest a fixed sum through small investments periodically. Moreover, based on their convenience and affordability, investors can choose across frequencies of various periodicity ranging from monthly to daily investment. Here are a few factors to consider before investing in the best mutual funds for SIP 2023:
Identify your needs: The flexibility to invest a small amount as Rs. 500 a month helps to create wealth for investors. Also, there is no upper limit in SIP investments. Rather than making a lump sum investment, starting a SIP with a low amount can be convenient on the pocket.
SIP for each goal: To ascertain the overall performance of an SIP, it is wise to link separate SIPs with each milestone. This should help to keep a tab on all objectives, and evaluate the performance of funds, making it easier to take remedial measures when required. For a better idea on mutual fund returns, one can always use the SIP Calculator.
Personal risk tolerance: The risk appetite that determines the objectivity of an investment is dependent on income, psychological strength and time horizon. So, one with a long horizon can choose some of the best SIP plans and divide the total amount in each of them. This helps to diversify the investment portfolio, reducing the market risks. But those with low-risk appetite or limited job tenure, should stick to short-term mutual fund investments.
Evaluate the portfolio's performance: The time period of investment is an important consideration while investing. Though there is no standard rule as to how often one should monitor the fund's performance, the SIP mutual fund portfolio should be reviewed once every three or four years.
Advantages of Investing in Best SIP Plans
Starting an SIP may be a rewarding experience as it offers the investor the simplicity of choice to invest, track and save more. Listed below are some of the advantages of investing in the best SIP plans:
The best SIP plans come with the power of compounding that fetches returns much higher than one-time investment. If due to a job change there is more disposable income at the end of every month, it is ideal to opt for one of the best SIPs to invest.
Most SIPs are open-ended funds, meaning they have no fixed tenure. SIPs do not charge any penalty, in case it is necessary to stop the plan at any point. Also, most SIPs allow an investor to skip a month without any charges or fines.
Tax on SIP Investment
It is important to understand that all profits gained from investment in mutual funds are subjected to tax as 'capital gains'. But there is a sub-classification based on the fund type and its duration.
If equity fund units are held for more than 12 months, the gains are treated as Long Term Capital Gain (LTCG) for taxation. If it is less than 12 months, the gains are treated as Short-Term Capital Gains. For debt funds, the units must be held for more than 36 months to qualify for LTCG taxation. However, the government removed the LTCG tax benefit for most debt fund categories earlier this year.
Why Invest through SIP?
For many investors it may be difficult to time the markets. They may lack adequate knowledge or may not have the time to conduct research and purchase individual stocks or bonds. This is where SIPs can help through rupee cost averaging. It is the concept of averaging out the price at which the units of a mutual fund are purchased.
One of the primary benefits of investing in stocks and mutual funds through SIPs is that it offers the advantage of rupee cost averaging, helping to mitigate market volatility to some extent.
It is done by buying more units when the markets are down and fewer when the markets are up. An investor need not personally respond to ups and downs in the market since mutual funds are managed by professional money managers who have the expertise to buy, sell, and monitor investments.
How to invest in Best SIP Plans? 
To invest in the best mutual funds for SIP 2023, here is a step-wise guide:
Step 1: To start a SIP, one must register with a broker or financial advisor.
Step 2: SIP can be started online or offline. For the online process the investor must create a new account or log in an existing account. For the offline process, the investor must fill the application form manually.
Step 3: After selecting an investment platform, such as 5paisa, one can choose from a wide range of investment plans. After narrowing down on the fund, one must click on Invest Now.
Step 4: The next step is to select the amount of contribution and time horizon of the SIP tenure. Also, one must select a date for the SIP.
Step 5: The last step is to submit the form after providing all the necessary information related to bank account. Alternatively, one can upload a cheque leaflet for the algorithm to collect the details automatically. Investors starting a SIP offline must provide a canceled cheque and an Auto Debit form.
Conclusion
Saving prudently does not alone help in wealth creation. It is equally important to invest. Mutual funds offer broader diversification and value-for-money as they help to build on them over time.
Investing in SIPs for long-term gains help to accumulate a lump sum amount for the future. With longer time horizon, you get more units for the same investment amount when the markets go down.
However, choosing a mutual fund is a personal decision. Make sure that you thoroughly research the fund house's reputation, historic returns, and risk involved, among other factors. If feeling hesitant, help from a financial advisor may be useful. Remember, always make an informed choice and invest your savings wisely.
Frequently Asked Questions
Which SIP is best for 1 year?
Can I withdraw my SIP anytime?
Should I invest lump sum or do SIP?
What happens if we cancel SIP?
Should I start SIP when the market is high?
What is the average return in SIP?
Can I withdraw from an ELSS SIP before three years?
How long can we invest in SIP?
Start Investing in 5 mins*
Rs. 20 Flat Per Order | 0% Brokerage
Open Free Demat Account
Account belongs to
By proceeding, you agree to the T&C.