Best Nanotech Stocks in India 2023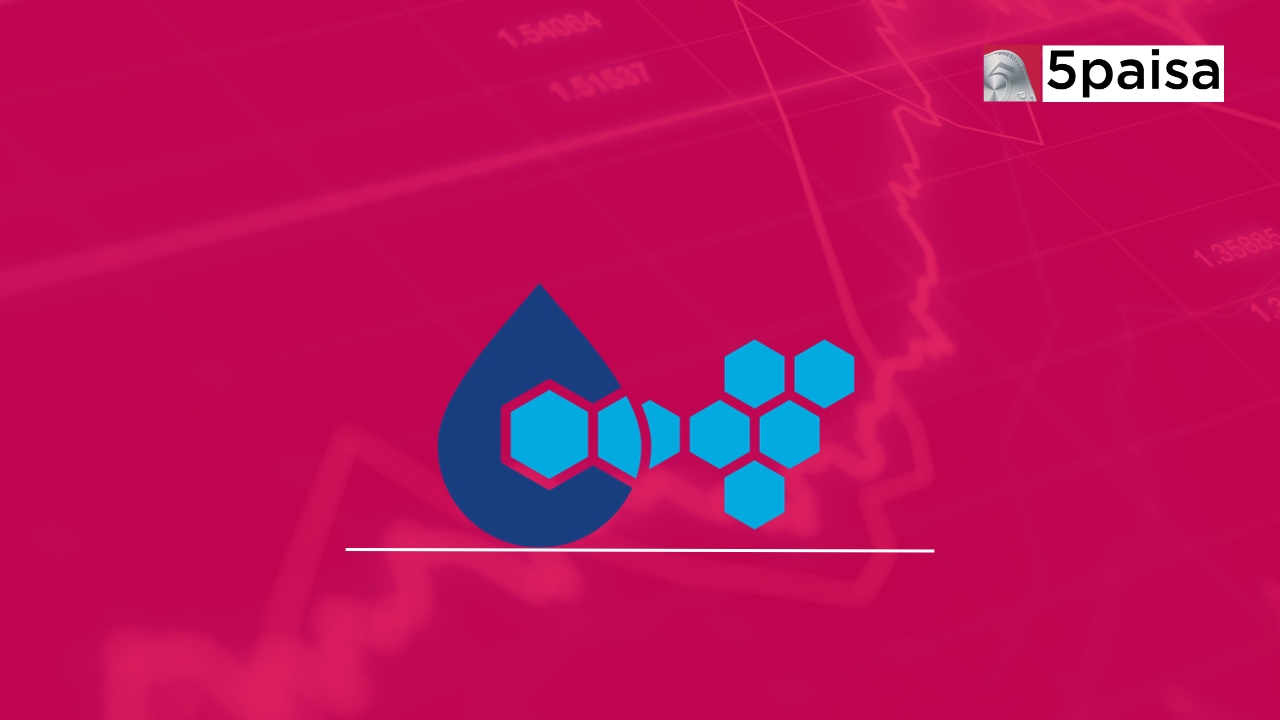 ---

Nanotechnology uses extremely tiny blocks—nanoparticles—to create bigger objects or medicines. It is like a brick used to make house, except that the size of the brick is so small that it can be seen only under a microscope.  Many nanotech companies, especially those in medicines, have branched out to capture this growing market. 
What are Nanotech Stocks?  
In India, there is hardly any listed company that is exclusively dealing in nanotech, but many of the big companies are investing heavily in this area. In this article we will look at some of the top nanotech stocks in India and how their investment in the technology may drive their future growth. We will also compere the technical and fundamentals of these companies with their peer to check for investing opportunities. 
List and Overview of Top 10 Nanotech Stocks to Buy 
Reliance Industries (RIL):  India's biggest conglomerate is pushing research and development in use of nanotechnology in many of its products, including advanced materials and adhesives. The target price of RIL stock has earned upgrades from various brokers in the past three months and the company has managed to lower its debt also. However, the stock price below short-, medium- and long-term averages.
Hindustan Unilever (HUL):  India's largest FMCG has put nanotechnology as high priority area in its innovation and technology matrix. Among many other applications in the food segment, the company's Pureit water filter has used locally-developed nanotechnology. On technical charts, however, the stock is below its short-, medium- and long-term averages and near 52-week low. 
Sun Pharmaceutical Industries:  Like many other pharma companies, Sun Pharmaceutical Industries too has been making strides into nanotechnology for making its medicines. The stock has seen increasing interest from foreign investors and is near 52-week high. It's current PE ratio is less than 3 Year, 5 Year and 10 Year average, but high promoter share pledge remains a concern. 
Wipro: Known more for its IT potential, Wipro also has a presence in diagnostic sector and that is where it is pursuing use of nanotechnology. It has set up a R&D centre in Bengaluru in collaboration with IMEC for high end nanotechnology solutions. However, the stock has been waning interest from mutual funds.
Mahindra & Mahindra: India biggest SUV maker has invested in nanotechnology to build advanced materials that can be used in its automobiles such as additives.  It also has R&D centre focused n nanotech applications. The share is at a near 5-week high and also above short-, medium and long-term moving averages, having earned upgrades from many brokers in the past three months. 
Cipla: The company has taken a leap over many other pharma companies on use of nanotech and  already made several nanotech-based products for cancer, such as paclitaxel injection. The  company has shown high EPS growth and has low debt level. However, it has shown a negative breakout below second support level. 
Lupin: The company recently bought a nanotechnology firm Nanomi to expand its portfolio of nanotech-based products. The stock price is near 52-week high and the company has provided strong EPS growth, earning upgrades from brokers in the past few months.
Biocon:  The company has taken some big steps in nanotechnology and has also entered into an tie-up with nanotech-based firm Neopharma of Abu Dhabi. The stock is near 52-week high and seen increased interest from FIIs/FPIs, earning upgrades on target price by brokers. 
Tata Chemicals: One of the earliest entrants in nanotech in India, Tata Chemicals has managed to innovate products using the new technology. One such product is nanoscale titanium dioxide particles. The stock has strong annual EPS growth and seen backing by FIIs and FPIs. Curent PE ratio is also less than long term average. However, decreased holding by MFs can be a concern. 
Uflex: Nantech offers a lot of growth and innovation in food packaging and that is where Uflex comes in. Uflex is one of the leaders in food packaging technology in India. The stock's price is above short-, medium- and long-term averages and it has gained over 20% in the past one month. 
Performance Overview of Nanotech Stocks in India 
Overview of the Nanotech Industry 
Nanotechnology is one the disruptive industry that can suddenly change the dynamics of many industries. According to some reports there are over 100 startups in India in this field and we can expect a lot of merger and acquisition as the industry matures. All big conglomerates have started own R&D centres to ensure they are not left behind the curve. It has application in electronics, energy, medicines and many others. 
Why to Invest in Nanotech stocks in India? 
It is always good to invest in emerging technologies and get the early mover advantage. Nanotech stocks or companies that are able to gain a niche in this sector will not do well only domestically but will have wider acceptance of its products and services worldwide. 
Factors to Consider Before Investing in Nanotech Stocks in India 
Technology Prowess: One should consider the R&D compatibility of any company before investing in them, especially nanotech stocks.    
Fundamentals: Investment into a stock should be done only after thorough checks into the earnings, debt and other parameters of financial health of a company. 
Competition: Invest into a company that has some kind of leverage over its peers and has gained substantial market share. 
Deep Pockets: Since R&D in the nanotech sector needs a lot of funds, it is always good to invest in stocks that are backed by good net cash flows. 
Conclusion
Nanotechnology can change the way many of the products are built and used.  It is changing the very basic of the building blocks of all materials around us, from medicines to adhesives. It is a good idea to invest in nanotech stocks in the current times as their valuations may climb manifold in the future, especially those companies that are able to make any breakthrough in the field. However, do ensure that you have carried on full due diligence before any investment.
 
Frequently Asked Questions
Which Indian Companies are investing in Nanotech Sector?
Most conglomerates, medicine, packaging and automotive companies are investing in the sector
What is the future of Nanotech (VR) in India?
Nanotech's influence in virtual reality is growing as it can enhance battery life and make the design smaller.
Is investing in Nanotech stocks good idea?
Yes, but due diligence is also a must.
How can I invest in Nanotech Stocks using 5paisa App?
First zero in on the nanotech stocks that you want to invest in and the amount of investment in each of them. Then log into 5paisa app, check the current market prices and then place buy order for the stocks.
Start Investing in 5 mins*
Rs. 20 Flat Per Order | 0% Brokerage
Open Free Demat Account
Mobile No. belongs to
By proceeding, you agree to the T&C.