Best Performing Mutual Funds in India 2023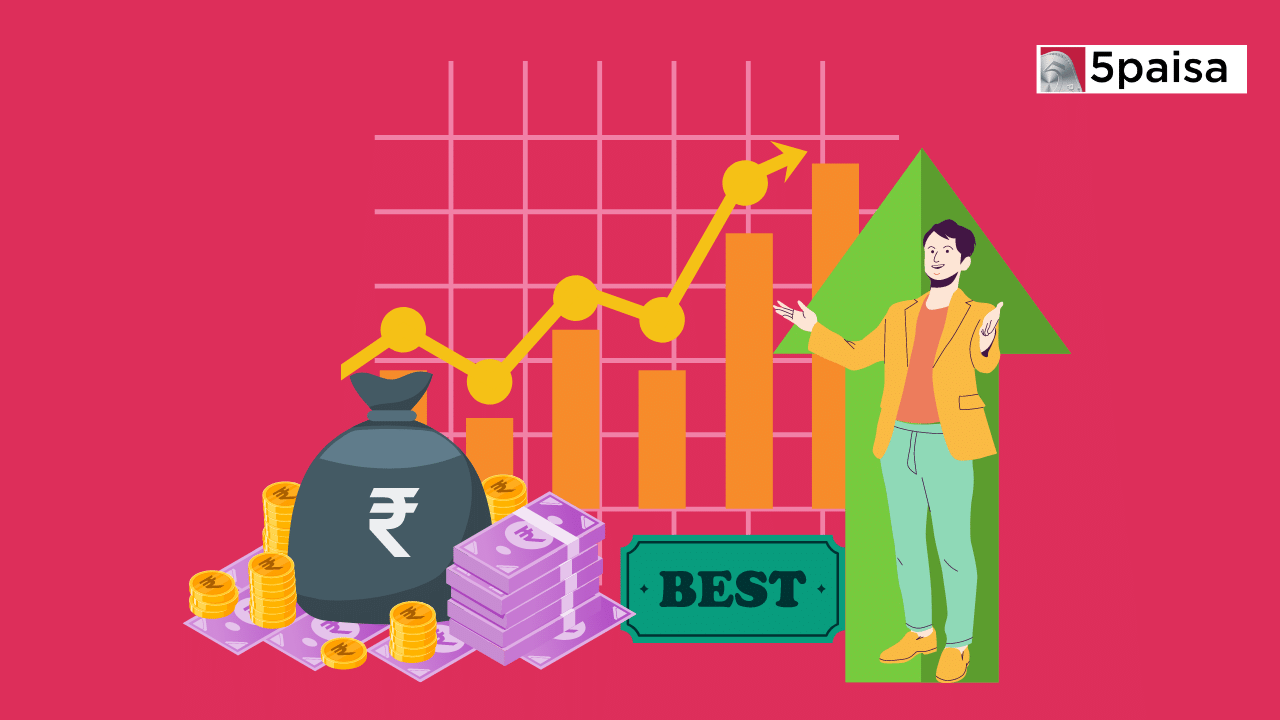 ---

Mutual funds have become a very popular way for retail investors to access the stock market. Investors who do not have the expertise to choose individual stocks or bonds or other investment instruments, have come to invest their money in mutual funds which give them exposure to a basket of such instruments.
While mutual funds do not give an investor direct ownership of the stock or bond in which they invest, the returns offered by these mutual funds mimic those of the underlying instruments into which they are investing their corpus.
Mutual funds can be of several types and genres. They range from equity mutual funds, which invest only in stocks, to debt mutual funds which only invest in bonds and debt instruments. Hybrid and muti-asset mutual funds offer a sort of half way house to investors, as they invest both in equity as well as debt, thereby mitigating risk.
The Indian mutual fund industry is now so big and multi-faceted that it is difficult to identify the best performing mutual funds from among the thousands of vehicles that investors can choose from.
What are the best performing mutual funds?
This question is not as easy to answer as it appears. Mutual fund performance is gauged not just by the returns the fund has generated but also by how well the fund has performed as compared to its peers over a sustained period of time.  
To come to a final list of the best performing mutual funds, one also needs to consider the costs involved, as the expense ratio is deducted irrespective of whether the fund makes or loses money.
On top of this there are various types of mutual funds based on the underlying assets they invest into- equities, debt or commodities like gold or a blend of these.
There is no one best mutual fund for everyone. The best mutual fund is the one that is best suited for a particular individual's investment needs, objectives, risk tolerance and time horizon for which they wish to invest.
Suppose an investor has a long-term investment time horizon, say 15 years, and wants to invest that money for their retirement or kids' education, then they should ideally invest in equity mutual funds, as such vehicles are likely to offer the best returns over the long term.
On the other hand, if one has an investment timeline of say three years or less, they are better off investing in debt funds which are less volatile and carry lower risk, although their return potential is also lower.
So, one needs to really find the best fit scenario for oneself when it comes to choosing mutual funds.
Best performing equity mutual funds in India in 2023
Here goes a list of the best performing equity mutual funds in India in 2023.
As is evident, funds from the house of Quant Mutual Fund have been the flavour of the year, with as many as five of the top 10 being from the fund house.
Quant's USP is that the investment decisions are made not by fund managers but are automated by algorithms which decide which securities to buy or sell, depending on the market condition.
Best performing debt mutual funds in 2023
Here's a list of the best performing debt mutual funds in 2023.
Most good debt funds have generated between 8.5-9.1% returns over the past five years. Although, unlike fixed deposits, debt funds are not risk free, and an investor can lose a part of their capital if the underlying assets begin to go bad, they are relatively less risky as compared to equity mutual funds and offer stable returns, making them ideal for people looking for regular income.
Best performing hybrid mutual funds in 2023
As the name suggests, hybrid funds invest across both equity and debt and are a sort-of half-way house between the two classes. Over the past five years they have offered returns between 14-23% making them an ideal choice for long term investors who are looking to mitigate risk in their portfolio and are looking to get some downside protection in case of a market downturn.
How to select the top performing mutual funds?
One may consider the following factors while selecting the top performing mutual funds:
Check the fund's track record and history: See if the fund and the fund house have had a good track record or if the fund's performance has lagged over the past few years. Moreover, if there are any blemishes on the fund house that may be a red herring against investing into a fund managed by it.
Check the financial and expense ratios: As mentioned above, the financial metrics of the fund, including the expense ratios matter since they directly impact the returns that an investor is likely to get. So, one should be mindful of the financial and expense ratios of a fund before investing into it.
Investment objective: The investor's investment objective is perhaps the most crucial determinant of whether the given fund is good for them or not. If the investment goal is in the distant future then an equity mutual fund may be a good choice but if its is only a few months or say 2-3 years away then they should stick with a debt fund.
Performance of the fund manager: Before making an investment, one should also gauge the performance record of the fund manager. One should have an idea about the other funds being managed by him or her and their past performance record with the same fund house or other asset managers they may have worked with in the past.
Advantages of investing in the best mutual funds
Making investments into the best mutual funds comes with the following advantages.
Expert money managers: The best funds are managed by some of the best expert money managers who try and ensure your money is best invested and gets you the best possible returns.
Option to invest and add amounts regularly: Mutual funds allow investors to invest and top up the investments regularly via systematic investment plans or SIPs. This is a a good option for those who have regular income and want to abortion a part of it say every month or periodically.
Tax efficient: Mutual funds are a good tax efficient way of parking money for the long term as capital gains are taxed differently from normal incomes and have the benefit of indexation.
Diversification: As mutual funds invest in a bouquet of stocks and debt instruments, they allow investors to diversify their investments in one shot.
Well regulated: Mutual fund houses with a good track record have internal checks and balances in place and are therefore well regulated to that extent.   
Risks posed by mutual funds
Having said all of this, mutual funds are not risk-free investment options. They do come with some of the following risks:
Market risk: As markets are inherently volatile, mutual funds can rise or fall very sharply.
Concentration risk: The risk of being concentrated into one sector or investment asset class, which can probe to be risky in the long term if that sector or asset class underperforms.
Interest rate risk: In case of debt mutual funds, if interest rates rise or fall very sharply, fund performance is impacted.
Liquidity risk: If investors begin recalling their investments en-masse there could be a liquidity risk.
Conclusion
Some of the best performing mutual funds in India have generated handsome returns for their investors over the last five years. While past performance is no guarantee of future returns, it can help identify the most likely winners and losers of tomorrow.
Having said that, an investor should consider their own risk profile as well as the prevailing market conditions before investing into any mutual fund.
Start Investing in 5 mins*
Rs. 20 Flat Per Order | 0% Brokerage
Open Free Demat Account
Account belongs to
By proceeding, you agree to the T&C.