Best Personal Loan in India 2023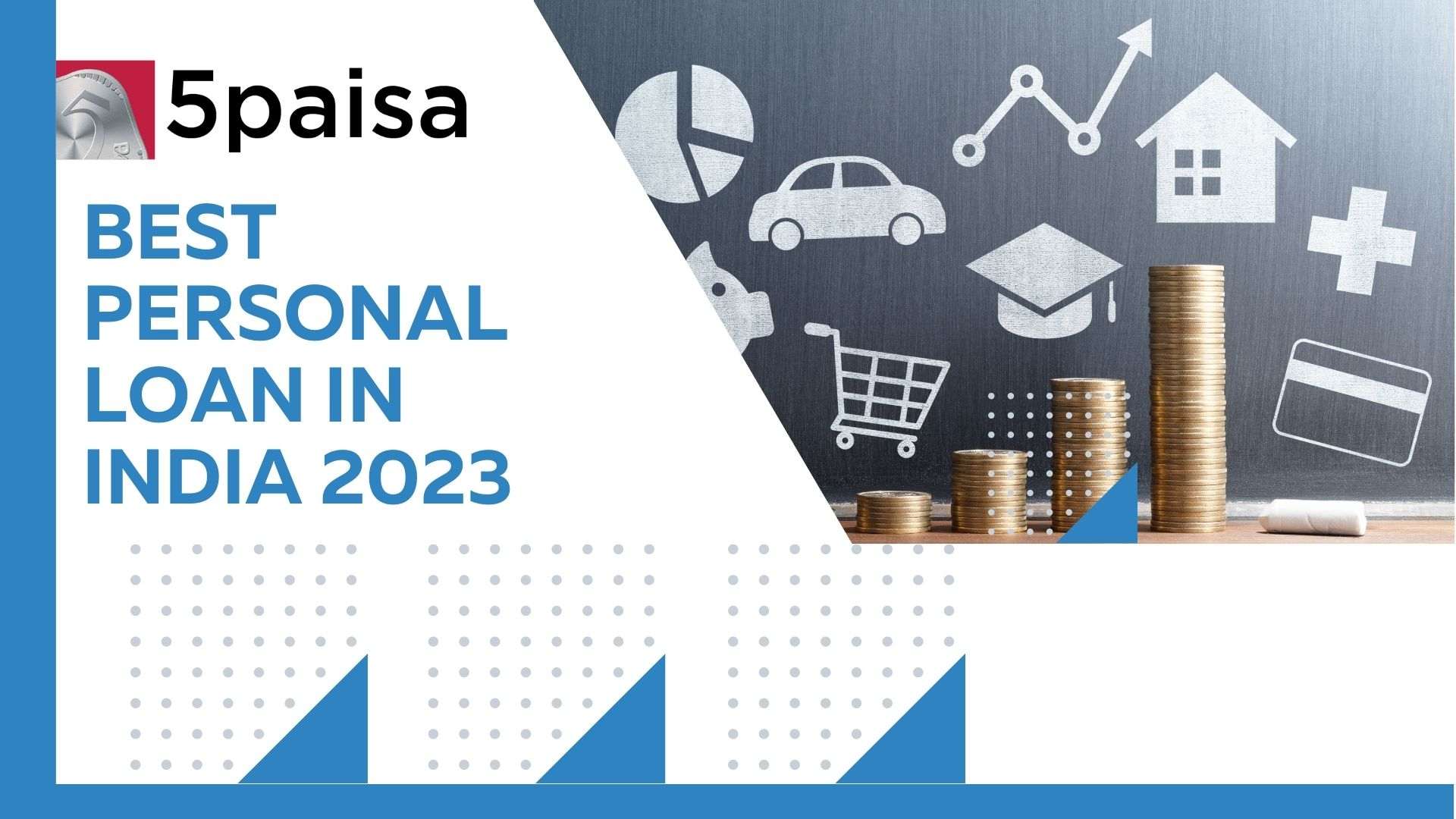 ---

Introduction to personal loans in India
Personal loans are unsecured and have been one of the biggest growth engines for Indian banks (especially for private banks) in last few years. Today, people are besieged with phone calls, SMS messages and WhatsApp invitations to apply for the best personal loan in India. Banks normally throw in incentives like pre-approved loans, minimal documentation loans, and automatic top-ups as sweeteners. 
As much as the personal loan looks simple and attractive, individuals must do some basic checks before going for a personal loan. For instance, it is not just the rate of interest, but other factors like the processing fee, foreclosure charges, loan tenure etc. that you need to consider before accepting or rejecting an offer from a bank or NBFC for a personal loan.
Top performing personal loans in India
The table below captures some of the latest base rates for the best personal loan in India.
| | |
| --- | --- |
| Banks / NBFCs | Interest Rates(per annum) |
| HDFC Bank | 10.50% onwards |
| SBI | 11.00%-15.00% |
| ICICI Bank | 10.75% onwards |
| Axis Bank | 10.49% onwards |
| Kotak Mahindra Bank | 10.99% onwards |
| IndusInd Bank | 10.49% onwards |
| IDFC First Bank | 10.49% onwards |
| Bajaj Finserv | 11.00% onwards |
| Tata Capital | 10.99% onwards |
The above rates may appear to be very attractive in the midst of rising rates, but this is not the rate at which people get personal loans. It is the base rate, on which there are other factors like the possibility of rates going up, credit standing of the individual, past payment record, past relationship with the bank and the tenure of the personal loan that matter. 
Personal loans are unsecured so banks and NBFCs do their own due diligence to ensure that the prospective candidate does not delay payment of EMIs. For most of the above banks and NBFCs, the average rate of interest on personal loans range from 15% to 18%. Hence, it does tend to be a high cost source of funding and any borrower needs to keep that in mind while opting for personal loans. But, how to choose the best personal loan to buy 2023.
How to choose the best personal loan for your needs
It is not just about the rates; which is one of the factors that go into the personal loan decision. There is a lot more that you need to check before settling for the choice of best personal loan in India.
•    The first step is to compare offerings across banks and NBFCs. Normally, banks offer loans at lower rates as their cost of funds are lower. However, there is only a base rate defined and nothing like a standard rate. Banks prefer loyal customers so it is best to focus more of your relationship with a single bank than to spread it. If the relationship is long, deep and if your credit score is good, you can bargain for lower rates of interest rates on  your personal loan. 
•    The key to getting personal loans easily and at attractive rates is also to keep a good and steady credit score (CIBIL score) of 750 or above. That substantially improves your chances of getting a loan. One secret of a good CIBIL score is not to overstretch on debt. All EMIs jointly must be less than 35-40% of take home pay. Pay credit card and EMI bills on time and avoid cheque bounces as they hamper your CIBIL score. High borrowing levels also impacts your credit score. 
•    Compare the processing and other charges. Processing fee varies from 2% of the loan amount to 5% of the loan amount. The lower the better. Some banks even charge you a fee to give a sanction letter and that is part of the cost. You can bargain for lower processing charges, if you find it too high or you can start negotiating with a competitor. Look for personal loans without foreclosure charges as they can range from 2% to 4% and is charged on the outstanding principal amount. Prefer personal loans that offer the facility to foreclose the loan early without charges.
•    Check if the tenure is what you want. Personal loans range from 1 year to 7 years. Longer the tenure, the lower the EMI, but the downside risk is that the overall interest payout will be much bigger over the tenure. It is best to try and finish the personal loan by 3 years so that you get time and also do not end up paying too much interest.
•    Check if the personal loan process is quick and digital. If it is pre-approved, then the personal loan is disbursed in less than 72 hours, including verification. Before opting for the personal loan, ensure that your bank allows you to check the status of the loan as part of the internet banking interface, so you can monitor at any point of time.
It is always best to do extensive homework on the pros and cons of taking a personal loan, as it is a medium term commitment and has a direct bearing on your cash flows. It is a key step to the best personal loan to buy 2023
Understanding interest rates and repayment terms
When you take a personal there are 2 things you need to understand very clearly, viz. interest rates and the repayment terms.
•    Personal loans, being unsecured, they command higher interest rates compared to secured and asset backed loans. Rates of interest on personal loans can range from 12% to 24%. The final rate will depend on the relationship with the bank, multiple banking relationships and also on your credit score (CIBIL score). If you have a good track record and good CIBIL score, you can bargain for better terms on the loan.
•    Repayment of personal loans is done on EMI (equated monthly instalment) basis. This monthly EMI includes an interest component and principal component. In the initial months, it is the interest component that is higher and later on it is the principal component that is higher in the EMI.
Occasionally, you may want to repay the loan due to intermittent cash flows. In such cases, check if there are any prepayment costs. Ideally, ensure that the loan carries zero prepayment charges. That is the best personal loan.
Benefits of applying for best personal loans online
Thanks to online websites and digital loan syndicators, it is possible to compare the best personal loan rates online. There are websites that will syndicate deals from various banks and NBFCs and give you a comparison based on interest rates, tenure, upfront processing charges, foreclosure charges etc. This helps you to take a well informed decision on which loan to choose and why. Normally, the choice of personal loan is based on a mix of all the above factors and availability of the loan; in most cases.
However, there is a caveat to keep in mind in any such comparison. What you get to see in the online comparisons would only be the shelf rates or the rack rates that the bank discloses. The actual rate would be based on your credit assessment and a one-on-one discussion with the bankers, where you seek the top performing personal loan.
Importance of good CIBIL score for personal loan approval
CIBIL Score is a barometer of credit status of the borrower. A good CIBIL score (750 and above) is a sign of a person who manages finances well and is considered creditworthy by lenders. It is much easier for such persons with a good CIBIL score of above 750 to get personal loans. Also, such persons can get loans at lower rates and with lesser paper work. 
CIBIL Score is not the only criterion that decides whether banks would grant the loan. There are NBFCs that grant loans to high risk borrowers, but it comes at higher rates of interest. That is why CIBIL Score plays a major role when banks offer interest rate and other terms of a personal loan. After than you can go ahead and select the top performing personal loan.
Common mistakes to avoid when applying for a personal loan
There are a few basic mistakes to avoid in personal loans. Firstly, avoid longer tenure as you end up paying more interest. Do not ignore prepayment costs as it may make an exit expensive for you. Avoid going for a personal loan without proper comparative evaluation of the various alternatives available in the market. Lastly, apply the affordability test for your EMIs. All your EMIs put together must not be more than 40% to 45% of your take home pay. Otherwise, you may end up straining your finances unnecessarily.
Conclusion
There are pros and cons to personal loans and the rate of interest is one of the factors that you should look at before borrowing. One golden rule is to always reduce high cost borrowings like credit cards and personal loans to the extent possible as they hamper your ability to achieve your financial goals in the long run.
FREQUENTLY ASKED QUESTIONS (FAQ)
1. What are the eligibility criteria for a personal loan?
The eligibility for a personal loan is normally a steady job or income on a regular basis, the ability to service the EMI and a good CIBIL score. Of course, there are also age limits to getting a personal loan and normally, banks do not encourage personal loans beyond the age of 58 in most cases.
2. What documents do I need to apply for a personal loan?
If you have an existing bank account, then the documents are much lesser. Otherwise, you need to give a copy of the PAN card, proof of address, proof identity, copy of bank statement for 6 months and also your last 2 years of filed tax returns.
3. How long does it take to get a personal loan approved?
Normally, personal loans are approved in just about 2-3 days and disbursed immediately after that. However, quite often, digital personal loans are also sanctioned online.
4. What is the maximum amount I can borrow through a personal loan?
Normally, most banks do not lend above Rs20 lakhs and the maximum tenure is 7 years. But that would eventually depend on your loan servicing ability.

 
Start Investing in 5 mins*
Rs. 20 Flat Per Order | 0% Brokerage
Disclaimer
Investment/Trading in securities Market is subject to market risk, past performance is not a guarantee of future performance. The risk of loss in trading and investment in Securities markets including Equites and Derivatives can be substantial.
Open Free Demat Account
Account belongs to
By proceeding, you agree to the T&C.