Best Solar Energy Stocks in India 2023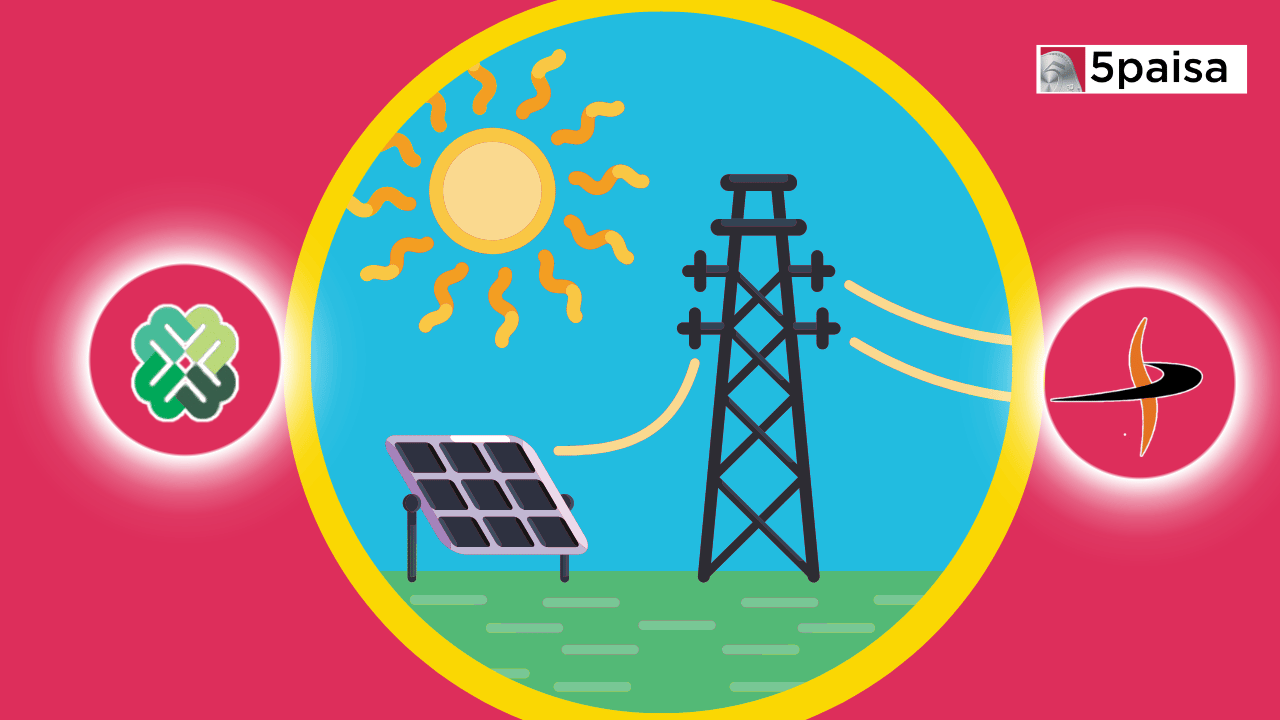 ---

Over the past couple of decades the world at large has begun taking the issue of climate change seriously and has consequently sought to move away from fossil fuels and towards more sustainable renewable energy sources like solar and wind.
Since 2014, when the Narendra Modi government first took office, India has also increased its focus on generating power from renewable energy sources. The unprecedented government push, coupled with the fact that technology has advanced significantly, has made it much cheaper than ever before to harness the power of the sun, to produce electricity that is now effectively cheaper than thermal power that is produced by coal.   
The future of solar power in India also shines bright as the country is expected to witness an unprecedented rise in power demand as it moves towards its goal of becoming a $5 trillion economy over the next few years.
The surge in India's power demand is likely to happen even as the country has announced that by 2070 it wants to achieve zero carbon emissions status and that by 2030 it wants renewable energy to make up to 50% of the country's power output.
Over the course of the next few years, India is set to double the capacity addition and expansion in the renewable energy sector, with a lion's share of that growth coming from solar energy.
All of these reasons make solar energy stocks particularly attractive for an average investor who is looking to generate some reasonable alpha in a market that has been doing very little over the past few quarters, as also for robust long term investment goals.
Here are some key reasons why an investor should look to diversify their portfolio by investing in solar energy stocks.
Growing market size: As we mentioned earlier, the solar energy market in India is growing rapidly and it is presently the cheapest source of electricity in India, as tariffs have fallen significantly and on a long term contract, solar energy is now cheaper even than coal when it comes to producing electricity.
Diversification: Solar stocks can add that much needed element of diversification in one's portfolio which may have other traditional energy counters. This can be a good de-risking strategy as there is oftentimes no direct link between solar energy stocks and other sectors like say mining and metals, FMCG, construction etc.
Government push: Solar energy companies are almost guaranteed a project pipeline over the next couple of decades as the Indian government, irrespective of who is in power, will continue to push for growth owing, if nothing else, to India's long term international commitments. 
Hedge against market volatility: In a volatile stock market, solar energy stocks can be an effective hedge as such companies are often tied into long term contracts, giving them earning visibility over at least a couple of decades or even longer, in some cases.
Returns potential: Given all the focus, solar energy is, well, a sunrise sector, and it is likely to show tremendous growth over the coming years. The companies are expected to become extremely profitable over the coming years, and that is likely to send their stock prices soaring. 
Here's a list of some of the best solar energy stocks that an investor can consider investing in for the medium to long term. To be sure, not all of these counters are pure solar energy companies, with some of the bigger names having solar as a minority portion of their overall portfolio.
Tata Power
Tata Power is one of India's largest private sector power companies and offers end-to-end solutions. Tata Power is present across thermal, hydro, wind and solar power segments.
On top of power production, Tata Power also offers project management services. The company derives its strength from the fact that it is a part of the well diversified Tata Group which has wide ranging interests in industries such as IT, aviation, steel, FMCG, logistics, jewellery, hospitality, e-commerce, fertilisers and textiles, to name just a few.
Over the past year Tata Power has lost its shareholders some money and delivered a negative return of more than 21.5%. But this may actually mean that the counter is available at a good valuation and that it may be a good time for investors to enter it for the long term.
Adani Green Energy
According to its website, the Adani Group renewable energy company is developing a renewable portfolio of 25 GW by 2025 which includes wind power, solar power, and hybrid power projects.
If these plans do come to pass, Adani Green Energy will be India's leading solar power company by a mile, even as it faces stiff competition from the likes of Tata Power and the Mukesh Ambani-led Reliance Group, which has ambitions of its own in so far as the solar power sector is concerned.
Over the past year the company has seen a more than 47% decline in its stock price and the Adani Group has also been on the receiving end in the wake of the recent allegations made by the New York based short seller Hindenburg.
Having said this, the Adani Group has begun an overall deleveraging exercise and may come out of the imbroglio relatively unscathed.  
WAA Solar  
WAA Solar sets up solar power projects and finances subsidiaries to set up solar power businesses, especially via the special purpose vehicle route.
Over the past year, the stock has seen a downside of more than 10%, and much like Tata Power, is now an attractive proposition for the long term.
Synergy Green
This company is in the foundry business. According to the company's website, the foundry is installed with India's largest automated fast loop moulding line for large castings.
Much like the rest of the industry the share price of Synergy Green has seen a 30% decline over the past one year. Having said that, with the expected forward growth in the industry, the business is likely to witness a long positive long term trajectory ahead.
Websol Energy System
This company essentially produces solar photovoltaic cells and solar modules. Websol, a Kolkata-based company, said in August last year that it was ramping up its solar cell and module plant seven-fold to 1.8 GW capacity.
Over the last one year the company has lost a little over 28% of its share price value. Again, like its peers, Websol is evenly priced and could prove to be a good buy at these levels.
Ujaas Energy
Ujaas Energy has a flagship brand UJAAS under which it makes, manages, maintains and owns a portfolio of solar power facilities.
Ujaas operates across four segments- Electric Vehicle (EV), Un-allocable, Manufacture and Selling of Solar Power plants, and Solar Power Generation and Maintenance
The company has a market cap of just over Rs 37 crore, having lost more than half its value over the last one year.
Other notable solar energy companies into which investors can look to take bets include Surana Solar, Intersolar, Urja Global and Gita Renewable Energy.
Frequently Asked Questions
How do I evaluate the performance of solar energy stocks?
To evaluate a solar stock one needs to consider how well the company has been dong so far and how well it is likely to do going forward.
One should look at the long-term contracts, including government power purchase agreements that the company has signed with states and central government backed entities.
One may also look at production pipelines and the geographical spread of the projects that these solar companies are getting into.
How can I invest in solar energy stocks?
Several solar companies are listed on the Indian stock exchanges. One can either buy their shares directly from the secondary market or invest into sectoral mutual funds that have such shares in their portfolio. Doing so gives investors exposure to a bouquet of stocks in the solar energy sector.
What are some of the top solar energy stocks in the market?
Some of the top solar companies in India include- Adani Green Energy, Tata Power Company, Ujaas Energy, Websol Energy, WAA Solar, Surana Solar, Intersolar, Urja Global and Gita Renewable Energy.
What is the outlook for solar energy stocks in the future?
Given the thrust of the Indian government and the world at large towards green energy, the outlook for solar energy stocks is bright. This is, right now, a 'sunrise' sector and is likely to remain in its growth phase at least for the next couple of decades to come, as India races ahead to achieve its lofty goals.
Start Investing in 5 mins*
Rs. 20 Flat Per Order | 0% Brokerage
Open Free Demat Account
Mobile No. belongs to
By proceeding, you agree to the T&C.