Best US Stocks to Buy Now in 2023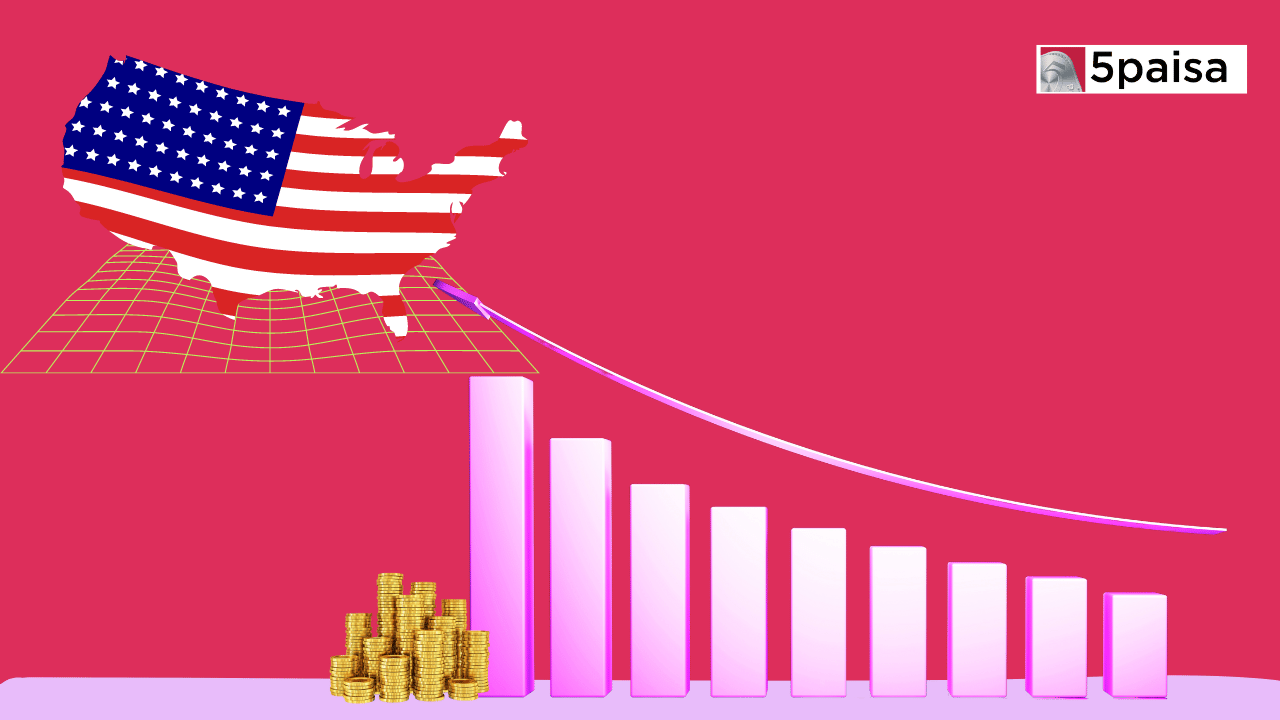 ---

Best US stocks are renowned for generating substantial returns, often becoming the cornerstone of investment portfolios. A small number of businesses have repeatedly displayed outstanding growth, resiliency, and innovation in the competitive environment of the U.S. stock market, attracting investors' attention and influencing the worldwide economic landscape. 
These equities embody long-term value and rank among the top investment prospects in the world, whether they are propelled by ground-breaking technology, enduring consumer demand, or visionary leadership.
What are US Stocks?
Best US stocks, usually equities or shares, are ownership interests in businesses traded publicly on different stock exchanges throughout the United States. The United States stock market is amongst the biggest in the world, with more than 6000 national and international companies listed on it. 
It is the stock exchange that holds some of the most renowned names in the world. Companies such as mega-cap, mid-cap, large-cap, and small-cap are all listed on the US stock exchange. Let's look at some of the best US stocks to buy now through this article.
List of Top 10 Best US Stocks to Buy Now
Here is the list of best US Stocks to buy if you are interested and looking for something new to invest in:
Apple, Inc.
Microsoft Corporation
 Amazon.com Inc.
Tesla, Inc.
Walmart Inc.
Meta Platforms Inc
Overview of the Best US Stock to Invest
Now that you have seen the list of the top US stocks, it is time to know more about them and the company.
1. Apple, Inc.
Apple Inc. develops, manufactures, and sells personal computers, mobile media, communication devices, and portable digital music players to educational, commercial, and government clients across the globe. A large-cap stock included in the S&P 500 is Apple, Inc. As of July 2023, the corporation had 15,787,154,000 stocks.
2. Microsoft Corporation
Microsoft Corporation was founded in Redmond, Washington, and is headquartered there. It is a technological company that develops and offers software-related products, services, and equipment around the world under license. With 7,441,000,000 shares as of July 2023, it is one of the best US stocks to invest in the technical sector.
3. Amazon.com Inc.
Amazon.com, Inc. is an American corporation that runs a sizable online marketplace. It leads online commerce with the widest assortment of goods and products available everywhere. As of August 2023, according to Amazon's financial report, it had 10,250,000,000 shares and was classified as a catalog/specialty distribution company.
4. Tesla, Inc.
Tesla is a big name in the automobile sector that develops, designs, manufactures, and sells electric cars, vehicles, and energy storage products worldwide. It operates under two segments - energy generation and storage and automotive. As per Tesla's financial reports, it has a price-to-earnings ratio of 66.83 for its stocks as of August 2023.
5. Johnson & Johnson
Johnson & Johnson is a renowned name for dealing in multiple sectors. The company and its subsidies are involved in manufacturing, developing, and researching numerous products in the healthcare sector. The company does not offer direct shares. However, the existing shareholders can make additional stock purchases with no fee or commission through Johnson & Johnson Dividend Reinvestment Program.
6. Exxon Mobil Corp
Exxon is a popular name worldwide in the crude oil and natural gas sector. The company operates via upstream, chemical, and downstream segments. It was founded in 1870 and also deals in petroleum products. Exxon Mobil Corp has 4,096,774,194 shares as of July 2023.
7. Walmart Inc.
Walmart is known worldwide for operating retail stores in some or other formats. The company deals in supermarkets, hypermarkets, warehouses, home improvement stores, electronics and apparel stores, etc. As of July 2023, Walmart has 2,694,000,000 outstanding shares in the company for people to buy.
8. Meta Platforms Inc.
Meta, popularly known as Facebook, is the platform to connect people through its apps through smartphones, laptops, personal computers, in-house devices, wearables, and headsets. Along with Facebook, it also has Instagram, Messenger, and Whatsapp as its companies. It is a class A common stock in the top US stocks with 2.56 billion outstanding shares.
9. JPMorgan Chase & Co.
JPMorgan is a global financial hub through consumer and community banking, commercial banking, asset and wealth management, and corporate and investment banking segments. It is amongst the oldest banks, which started its operations in 1799. It is considered a strong buy, with 2,943,800,000 outstanding shares as of July 2023.
10. Visa, Inc.
Visa is a payment method that millions use worldwide each day. It runs the VisaNet processing network, facilitating the authorization, clearing, and settlement of payment transactions. It also provides merchants with assured payment and account holders with fraud protection. According to the latest financial reporting, Visa, Inc. has 1,879,000,000 outstanding shares as of July 2023.
Performance List of Top 10 US Stocks to Buy Now
Let's look at the performance list of the best US stocks to invest in the current times:
| | | | | | |
| --- | --- | --- | --- | --- | --- |
| Stock | Dividend Yield | 52-Week High | 52-Week Low | P/E | Market Cap |
| Apple Inc | 0.50% | 198.23 | 124.17 | 32.07 | 3.007T |
| Microsoft Corporation | 0.83% | 366.78 | 213.43 | 33.73 | 2.427T |
| Amazon.com Inc | - | 146.57 | 81.43 | 312.51 | 312.51 |
| Tesla, Inc. | - | 314.67 | 101.81 | 73.61 | 823.08B |
| Johnson & Johnson | 2.79% | 181.04 | 150.11 | 34.58 | 443.488B |
| Exxon Mobil Corp | 3.40% | 119.92 | 83.89 | 8.57 | 428.822B |
| Walmart Inc. | 1.43% | 160.94 | 125.12 | 38.38 | 428.861B |
|  Meta Platforms Inc. | - | 326.20 | 88.09 | 36.53 | 805.888B |
| JPMorgan Chase & Co. | 2.56% | 159.38 | 101.28 | 10.06 | 456.90B |
| Visa, Inc. | 0.75% | 245.37 | 174.60 | 30.30 | 485.963B |
Who Should Invest in US Stocks?
People looking to diversify their portfolio and get international exposure should consider the best US stocks to buy now. By diversifying the portfolio internationally, it helps the investments to yield better returns. Moreover, people can get dollar appreciation by investing in the best US stocks. But remember to closely watch the US economy before purchasing the stocks.
Benefits of Investing in US Stocks
Here are some of the advantages of investing in some of the best US stocks:
1. Access to Global Companies
US people own some of the biggest companies. Moreover, the US stock exchange also has companies from many other countries, such as Japan, Germany, and China.
2. Diversification in Investment
With some of the best US stocks to buy, you can quickly diversify your portfolio and investment in the US market, thus, reducing the economic risk. Every stock market is a factor in elections, political issues, and other such things. With diversification, such risks are managed, controlled, and saved from sudden impact.
3. Fractional Investing
Fractional investing is an excellent option in the international market and can benefit the US market. The best US stocks may be expensive if purchased in the US, but the same stocks can be purchased in fractions in the Indian market.
4. Benefit from Dollar Appreciation
It is not only the stock price that you look at the time of best US stocks to buy but also the dollar value. If the dollar value increases, the investment amount will also increase for you.
5. Being Part of the US Growth Story
The US market proliferates and sees changes every day. When you invest in an economy with a new company or technology regularly entering the market, the returns ought to be positive.
Things to Consider Before Investing in Best US Stocks
When considering the best US stocks to buy now, do remember to check the below points:
1. You should clearly understand the concept of fractional ownership of the shares.
2. Always check the impact of the foreign exchange on your shares.
3. Remember to consider the amount of investment you want to make in a year.
4. It will be a good idea to check for the impact of taxation on your shares.
How to Invest in the Best US Stocks?
Here are the steps to follow for investing in the best US stocks:
1. The first step is deciding how to invest in the stock market. It could be either choosing yourself or taking professional help.
2. Next, you need to decide on the investing account. 
3. Understand the difference between investing in funds and stocks.
4. Set a budget for investment.
5. Prefer investing in long-term investments for better results.
6. Carefully manage and control your portfolio.
Conclusion
The appeal of the best US stocks endures unwaveringly in an environment where market trends can change quickly and without warning. These equities epitomize creativity, adaptability, and long-term value. These businesses have proven themselves, drawing investors with the promise of significant profits, whether during periods of economic boom or crisis. 
 
Frequently Asked Questions
Is it safe to invest in US stocks?
Is it worth investing in US stocks in 2023?
Which are the top 3 sectors to invest in US stocks?
How much should I invest in US stocks?
Start Investing in 5 mins*
Rs. 20 Flat Per Order | 0% Brokerage
Disclaimer
Investment/Trading in securities Market is subject to market risk, past performance is not a guarantee of future performance. The risk of loss in trading and investment in Securities markets including Equites and Derivatives can be substantial.
Open Free Demat Account
Account belongs to
By proceeding, you agree to the T&C.