Check out the upcoming IPOs and the companies in line to get listed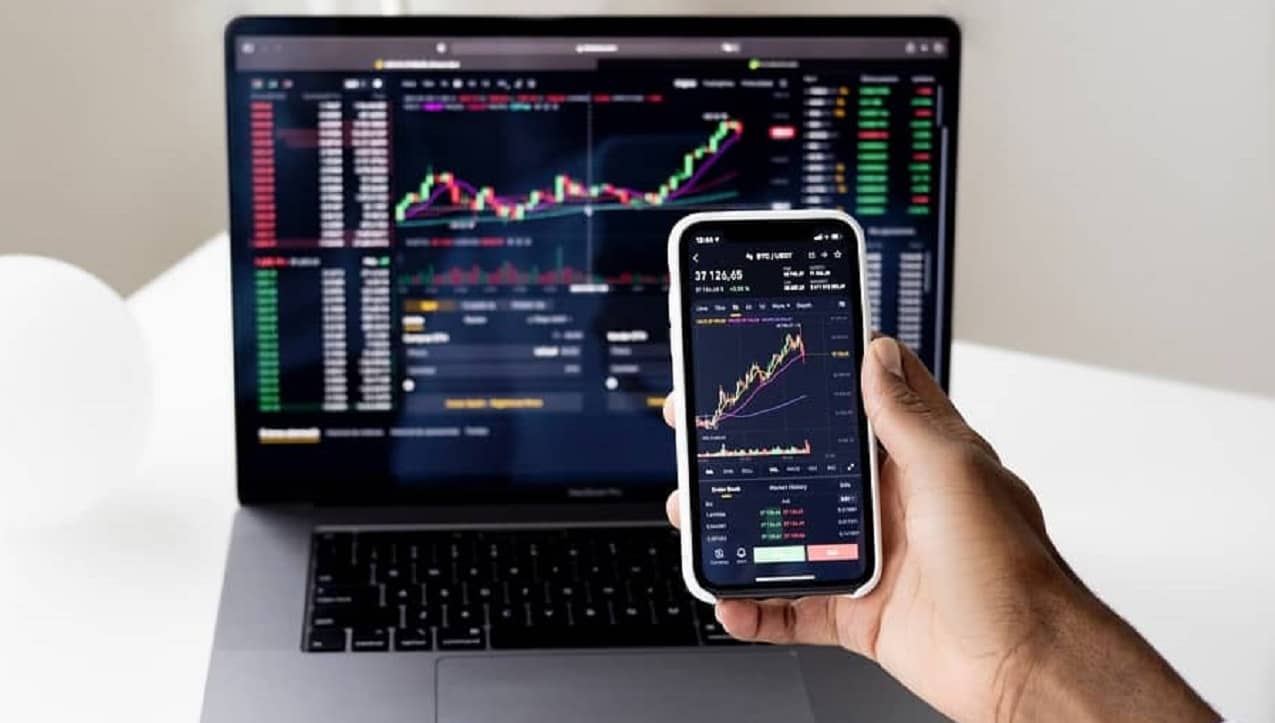 ---

A large number of Indian companies floated initial public offerings (IPO) in 2021 and early 2022 as stock markets boomed. While the tide turned in the second half of 2022 and primary market activity has remained sluggish this year, many companies are still going ahead with their IPO plans.
In fact, if you are eyeing the IPO space, get set for another busy week as four companies are about to hit the primary market, including three small and medium enterprises. The three SMEs—Cell Point India, Cosmic CRF Ltd, and Vilin Bio Med Ltd—as well as HMA Agro Industries are coming out with their IPOs this week and next.
Indeed, SMEs have had a better run on the primary markets this year compared with their larger counterparts. As many 22 SMEs have floated their IPOs and listed on the SME platforms of stock exchanges so far in the current financial year. In comparison, only a half-dozen companies have floated their IPOs on the main board.
To be clear, mainboard IPOs are listed on the BSE and the National Stock Exchange while the SME IPOs are listed on the NSE EMERGE or the BSE SME platform.
A look at upcoming IPOs
Cosmic CRF Ltd
Kolkata-based Cosmic CRF Ltd is making a fresh issue of shares worth Rs 60.13 crore through its IPO which opened on June 14 and ends on June 16. Cosmic CRF manufactures engineering items used for wagon carts, electrical transmission and defence sector and real estate. CRF aims to use the IPO proceeds for expanding its manufacturing unit, servicing its working capital requirements and repaying or prepaying a portion of its unsecured loans. Its borrowings as on March 2023 stood at Rs 31.5 crore, a 361% jump over the previous year. Its profit after tax improved to Rs 6.41 crore as compared with a net loss of Rs 11.80 lakh a year ago.
Cell Point India Ltd
A fast-growing mobile retail chain, Vizag-based Cell Point India Ltd aims to raise Rs 50.34 crore from its IPO through a fresh issue of shares that starts on June 15. The offer price for the issue has been fixed at Rs 100 per share. The company mainly intends to service some of its borrowings, working capital requirements and repair and renovation of some of its stores. Cell Point is based in Andhra Pradesh with around 75 stores in the state, out of which two are owned while the remaining 73 stores are on a lease basis.
Vilin Bio Med Ltd
Vilin Bio, a Hyderabad-based manufacturer of pharmaceutical formulations, will come up with a fresh issue of shares worth Rs 12 crore. The issue starts on June 16 and ends on June 21 with the offer price fixed at Rs 30 per share. The company plans to use the IPO proceeds for working capital needs and general corporate needs. The company manufactures formulations such as oral liquids, dry powders, sachets, external preparations and nutritional food supplements at its unit in Roorkee, Uttarakhand.
HMA Agro Industries Ltd
A leading food and buffalo meat exporter, HMA Agro aims to raise Rs 480 crore through its IPO that starts on June 20 and ends on June 23. Out of this, there would be a fresh issue of shares worth Rs 150 crore, while the offer for sale would be to the tune of Rs 330 crore. The price band for the issue has been fixed at Rs 555-585 per share.
As on March 31, 2022, the company's borrowings increased around 82% over the previous year to Rs 330.02 crore. However, for the same period, the company's profit jumped 64% to Rs 117.62 crore. The company intends to use funds raised from the IPO for the working capital requirements of the company.
SME IPOs – Strong Performance
SME IPOs are considered relatively riskier than mainboard IPOs. Still, demand for SME IPOs has been robust. For instance, waste management services provider Urban Enviro Waste Management's Rs 11.4-crore IPO was subscribed 255 times this week. The IPO opened on June 12 and closed June 14.
Meanwhile, the keenly awaited Spectrum Talent Management IPO, which ended June 14, was subscribed three times. On Monday, shares of CFF Fluid Control listed at Rs 175 on the BSE SME Exchange, at a premium of 6% and further hit the upper circuit.
In 2022, the SME segment saw a deluge of IPOs - around 109 MSMEs companies hit the market with their share sales garnering a total of Rs 1,875 crore. This was more than double what was raised by the SME segment, around Rs 746 crore, in 2021.
One of the key reasons for promoters to flock to the market has been the demand and the attractiveness of the SME segment. The Bombay Stock Exchange's SME IPO index is a testament to this as it claims to be the best-performing index in the last few years. Since it was launched in 2014, it has given an eye-popping CAGR of 67.45%!
However, despite the charm of the segment, it comes with its share of risks. To begin with, regulations on IPOs in the SME segment tend to be more relaxed as compared with mainboard companies. Transparency and clarity with regards to financial health and operations are also low, which makes investing in these companies a lot trickier.
Mainboard IPO pipeline
In the calendar year 2022, around 56 companies went public with mainboard IPOs, raising approximately Rs 63,275 crore. The amount was almost half from 2021, when 63 companies raised almost Rs 1.3 trillion through IPOs. More than 50 companies are in the line to raise as much as Rs 84,000 crore from the primary market via mainboard IPOs.
The biggest IPO so far this year was floated by drugmaker Mankind Pharma, which raised Rs 4,326 crore. It was followed by Nexus Select Trust REIT, a real estate investment trust that operates shopping malls and raised Rs 3,200 crore.
The companies that in the queue to float IPOs include Capital Small Finance Bank, Fincare Small Finance Bank, Yatra Online, Utkarsh Small Finance Bank, Allied Blenders and Distributors, Senco Gold, Chemspec Chemicals, Puranik Builders and Capillary Technologies. These companies already have their approvals in place from SEBI and are awaiting the right market conditions to issue an IPO.
Some companies have also deferred their IPO plans due to a slowing economic and market volatility. These include Snapdeal and FabIndia.
Companies that have filed documents with SEBI and are awaiting approvals include Indegene Ltd, Mamaearth parent Honasa Consumer Ltd, Tata Technologies Ltd, Piramal Pharma Ltd, Nova Agritech Ltd and TVS Supply Chain Solutions Ltd.
Factors to consider while investing in IPOs
The foremost factor to consider while investing in any IPO, be it an SME or a large corporate, is the reason for its issue and how they intend to use the funds. Is it to clear a debt, for expansion or simply for their working capital needs? The reasons listed can give a perspective on the company's vision and business model.
The draft red herring prospectus is an in-depth document that every company ought to file with the Securities and Exchange Board of India before launching an IPO. This document provides an in-depth view of the company, its background and financials. This can be a good starting point when it comes to investing in an IPO.
Just like we conduct a security check on any recruit, it is vital to do a background check on the promoters and the management. A strong team at the helm of the company affairs can steer the company to growth and profitability.
A company's valuation shows us the current value of the company regarding its income, assets and market capitalization. Understanding company valuation can help in knowing if the offer price is overvalued or undervalued and if it would be apt to invest in the company's IPO.
The company's financials play a major role in determining whether it has sound financial health. Looking beyond just the bottom line of the company, scrutinizing its debt and recurring expenditures can also be a good parameter to make an investment choice.
A major criterion to consider an IPO is the investor's time outlook vis-à-vis the growth outlook of the company. If a person is a long-term investor, then he or she must choose companies with solid financials and a strong growth outlook.
If you have little financial knowledge, ratings and recommendations by analysts and research houses, too, can come in handy for investing in an IPO.
Conclusion
While IPOs, especially from the SME segment, can trigger a strong sense of FOMO (fear of missing out), it is imperative to read between the lines of the documents and run thorough appropriate background checks before investing in it. When there is a lack of clarity, it might be a good idea to wait and see how the stock pans out after the initial euphoria.
Frequently Asked Questions
What is an IPO?
How does a company file for an IPO?
Should one invest in IPOs?
Start Investing in 5 mins*
Rs. 20 Flat Per Order | 0% Brokerage
Open Free Demat Account
Account belongs to
By proceeding, you agree to the T&C.