Delhivery shows strong growth potential but can it defy the naysayers?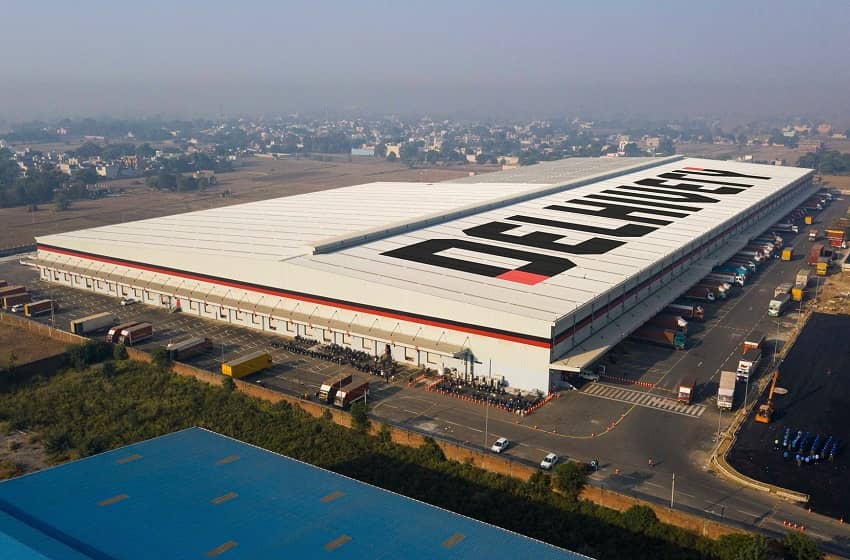 ---

Logistics company Delhivery has shown impeccable timing. Eleven years ago, it fell like an asteroid on the weather-beaten logistics business in India. Today, it is the most valued shipper of products in India.
The company built its fortune in tandem with the rise of the ecommerce sector over the past decade. Over the next few years, it raised millions of dollars in funding by a string of private equity and large institutional investors.
And in May this year, Delhivery went ahead with its initial public offering despite its public imagery of being tied to the ecommerce sector and technology businesses at large facing a bearish weather.
The stock listed at a token premium and ended the first day with 10% gains to its IPO price. A few weeks into the game, it saw the investment bank Credit Suisse initiating coverage on the stock, catapulting its market price.
Delhivery also faced a pullback with the share price sinking below the issue price a month back but has shown a sharp bounce-back, rising nearly 50% over the last four weeks and has already surpassed the price target set by Credit Suisse analysts.
Rise and rise of Delhivery
Delhivery's market cap at over Rs 50,000 crore ($6.25 billion) is more than that of the combined value of all other private courier and logistics companies listed on the Indian bourses.
As a standalone company, it is now even bigger than public-sector firm Container Corporation, which enjoys a near monopoly in the railway container shipment business.
Delhivery is now India's largest fully-integrated logistics services provider with a nationwide network covering 18,074 pin codes. It says it has already fulfilled over 1.4 billion shipments since inception and works with over 23,600 customers, including large and small e-commerce participants, SMEs, and other enterprises and brands.
The expanding client list shows the company has come a long way from the time when it was only considered an ecommerce specialist.
Last month, Delhivery said it was collaborating with Welspun on a 7 lakh sq ft mega-gateway in Greater Mumbai and with infrastructure firm GMR for a 1 million sq ft facility in Bangalore. These fully-automated large integrated trucking terminals will be operational by 2023 and will increase Delhivery's processing capacity to meet demand from southern and western India.
These two projects would substantially boost its 18.15 million sq ft space as of March 31, 2022.
It is also boosting capacity for the new segments like D2C with same-day delivery across 15 cities in the country. Orders received as late as 3 PM are delivered on the same day, the company says.
The company has managed to navigate the Covid-19 pandemic and indeed benefitted as ecommerce became an even bigger force for buying products. The firm had proforma revenues of around $940 million in FY22, and has seen its revenue grow at a compounded annual rate of 63.6% between FY19-FY22. But it is still scratching at the surface of what it estimates as over $200 billion addressable market.
Over the last three years it has also pursued an aggressive inorganic growth strategy with purchase of Aramex India's assets, RoadPiper, Primaseller, SpotOn and Transition Robotics.
All these moves have also helped the company diversify its revenue base.
Express parcel services, which constituted nearly all of its business five years ago, is now just about half of the total.
Partial truckload and full truckload now comprise over a quarter of the total business with cross-border and supply chain services contributing to the rest. If we look at the growth in the last three years, partial truckload and cross-border (on a lower base) grew the fastest, more than doubling and tripling, respectively.
The road ahead
Delhivery has been into a long investment phase and that had an impact on its ability to earn cash for its shareholders.
However, the firm's adjusted EBITDA turned positive for the year ended March 31, 2022 and despite a string of expansion projects at play it has strong tailwinds to grow from here to justify its rich valuations.
The firm still has a large headroom to grow in the fragmented market it operates in. The direct logistics market is projected to more than triple in size from $216 billion in FY20 to $365 billion by FY26. The market size of organized players for road transport, warehousing and supply chain is expected to grow six-fold in the same period, though it is likely to still remain in single digits as a proportion of the total.
Naysayers
But not everyone is convinced of its valuations and the growth trajectory.
A Mumbai-based brokerage has a hold rating on the stock with a price target near its IPO price. It has pencilled in a potential profit pool of Rs 6,300 crore. of which Delhivery's B2C-heavy business can corner around a quarter, as per its base case scenario. The brokerage was particularly impressed by the fact that Delhivery captured nearly 90% of incremental 3PL ecommerce distribution market over the last three years.
But it noted that SMEs drive B2B profitability in India. While Delhivery can capture a bit of the market given the profit pool is smaller, the portion to be added is incremental. Moreover, 3PL and cross-border businesses are driven by large enterprise accounts and profit margins are low due to high competition. The upside surprise could be were Delhivery gets as much as 60% of the profit pool. In that case, the company's share price could double.
IIFL Securities, which initiated coverage on the stock last month, put a sell sign on the counter despite liking the company's focus on automation, scale and vigour for growth. Delhivery, it said in a June 2 report, was "walking a tight rope, given the execution challenges. The risk reward is unfavourable, and we would await a better entry point."
The brokerage expects Delhivery's sales growing 27% per annum over the next three years, with gradual improvement in the cost-to-income ratio.
Net-net, how the firm's plan to replicate its B2C model works in other segments of the logistics industry—B2B express, supply chain and cross-border offering will be the key to deciphering Delhivery's valuations and taking a call on its future.
Start Investing in 5 mins*
Rs. 20 Flat Per Order | 0% Brokerage
Open Free Demat Account
Account belongs to
By proceeding, you agree to the T&C.