From Loss to Profit - Mitshi India Ltd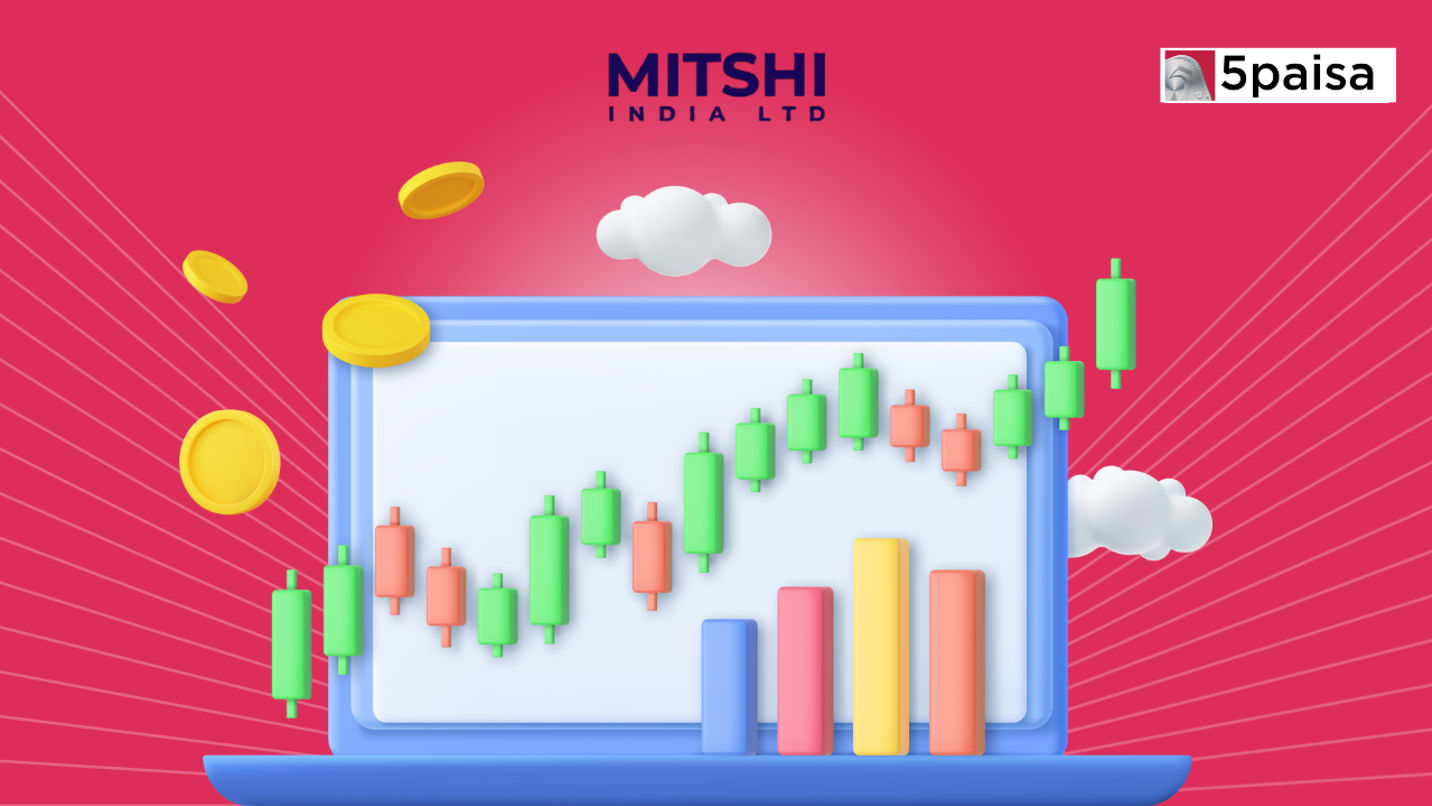 ---

Why to go for Loss to Profit Business?
Potential for Rapid Growth: Companies that have turned around from losses to profits often have room for rapid growth. As they fine-tune their operations and strategies, they may experience significant increases in revenue and profitability.
Undervaluation: Market sentiment may lag behind a company's actual performance. If a company's stock price hasn't yet reflected its newfound profitability, it could be undervalued. Investors might see an opportunity to buy shares at a lower price before the market fully recognizes the company's potential.
Improved Fundamentals: A company that has transitioned to profitability often has stronger fundamentals. It may have reduced debt, increased cash flow, and better financial stability, which can be attractive to investors seeking financially sound companies.
Positive Momentum: Investors often look for companies with positive momentum. A recent shift from losses to profits can generate investor interest and drive the stock price higher as more investors become aware of the company's improved financial health.
Strategic Changes: A company's turnaround may be the result of strategic changes made by its management. These changes could include cost-cutting measures, diversification into new markets, product innovation, or improved operational efficiency. Investors may see these strategies as indicators of future success.
Diversification: Including a turnaround company in your investment portfolio can provide diversification benefits. By holding a mix of different types of stocks, including those with varying levels of risk and return potential, you can spread risk and reduce the impact of underperforming investments.
Overview
Mitshi India Ltd, a company incorporated in 1976, has recently undergone a remarkable transformation. After years of struggling with losses, the company is now on a path to profitability. As of March 2023, Mitshi India Ltd reported a net profit of INR 0.68 crore, a significant turnaround from its previous financial woes. This blog will delve into the key aspects of this transformation, highlighting its business, operational highlights, financial performance, key concerns or risks, and future outlook.
Business
Mitshi India Ltd primarily engages in trading fruits and vegetable products. Over the years, it has expanded its operations into various domains, diversifying its business portfolio. Some of its key products and services include:
ListedManager: A subscription-based module that focuses on listed companies on the Bombay Stock Exchange (BSE) and National Stock Exchange (NSE).
Covid Home Care: A software solution designed to assist hospitals and COVID isolation centres in managing the quarantining of patients during the pandemic.
ShopBanao: An e-commerce platform that enables individuals to initiate and grow their businesses.
Taaza Kitchen: An online platform for the sale of fruits and vegetables, catering to supermarkets and households.
Additionally, the company has expanded its main objectives to include activities like publishing news and articles, dealing in electronic products, manufacturing pharmaceuticals, and even manufacturing defence and arm products used by the military.
Key Operational Highlights
Despite facing challenges, Mitshi India Ltd has demonstrated resilience and adaptability. In FY2022-23, the company achieved several noteworthy milestones:
Sales of INR 771.74 lakhs, reflecting growth compared to the previous fiscal year.
Although the impact of the COVID-19 pandemic and reduced sales margins persisted, the company managed to generate a profit of INR 68.36 lakhs before tax and INR 50.45 lakhs after tax.
Earnings per share (EPS) improved to INR 0.57 per share, a significant increase from INR 0.01 in the prior fiscal year.
These achievements signal a positive shift in the company's financial performance.
Financial Performance
Mitshi India Ltd's journey from losses to profitability is striking. From 2013 to 2017, the company struggled with net losses. However, the tide turned in FY2022-23, with the company reporting a net profit of INR 0.68 crore. This transformation is not only a financial success story but also a testament to the company's determination to overcome challenges and thrive.
Key Concerns or Risks
Despite the positive trajectory, the company acknowledges that challenges persist, primarily due to the ongoing COVID-19 pandemic. 
Perishable item sales at reduced margins have been a hurdle, and the company has occasionally incurred losses to clear inventory. Such uncertainties highlight the importance of adaptability and risk management in the company's strategy.
Outlook
Mitshi India Ltd has set its sights on a promising future. The company intends to diversify its business further by focusing on the software division, alongside its core operations. This strategic move reflects a commitment to resilience and growth, even in the face of unforeseen events like the pandemic.
Conclusion
Mitshi India Ltd's remarkable journey from consistent losses to achieving profitability is a testament to the company's resilience and adaptability. Its expansion into various business segments, coupled with a renewed focus on software, positions the company for a promising future. While challenges persist, Mitshi India Ltd's turnaround story serves as an inspiring example of how a company can overcome adversity and thrive in the ever-changing business landscape.
 
Start Investing in 5 mins*
Rs. 20 Flat Per Order | 0% Brokerage
Disclaimer
Investment/Trading in securities Market is subject to market risk, past performance is not a guarantee of future performance. The risk of loss in trading and investment in Securities markets including Equites and Derivatives can be substantial.
Open Free Demat Account
Mobile No. belongs to
By proceeding, you agree to the T&C.