How Canada-India Relations Impact Investments and Employment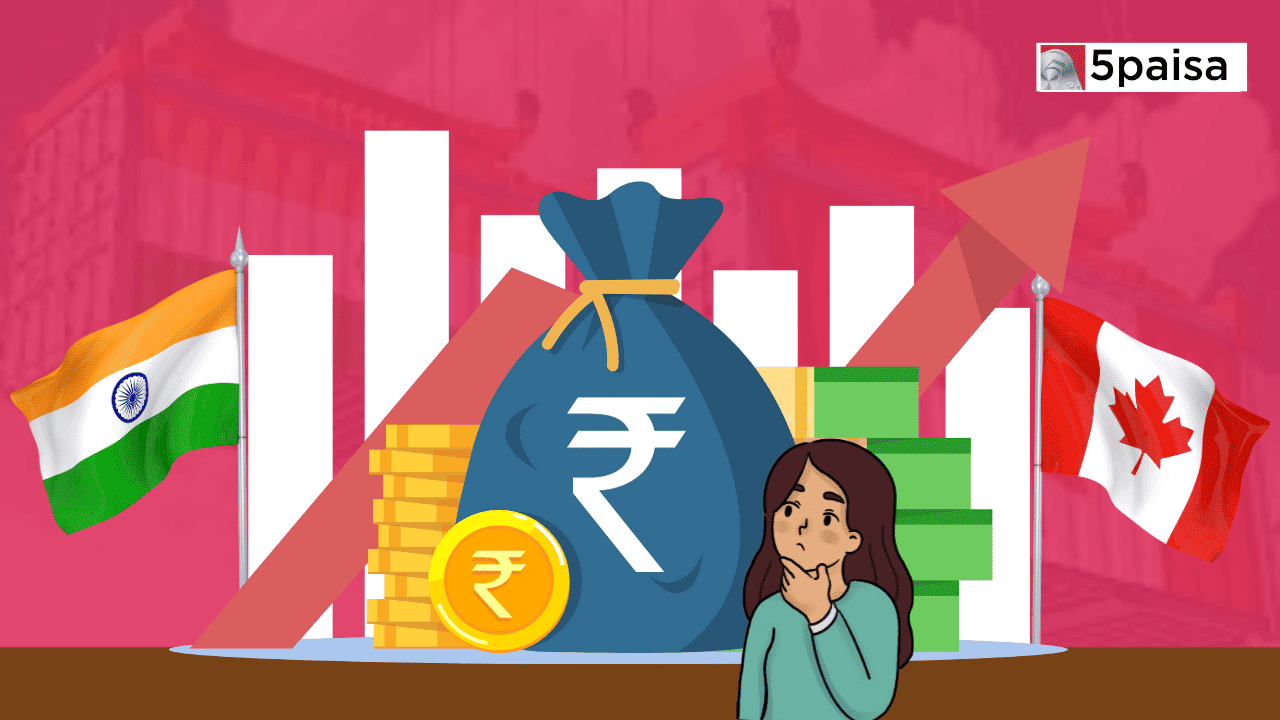 ---

In the world of finance and investments, it's crucial to stay informed about geopolitical developments as they can have far-reaching consequences on markets and economic prospects. The recent tensions between Canada and India are a prime example of how international relations can influence various aspects of the financial landscape. 
In this blog post, we'll explore the implications of the Canada-India tensions and their potential impact on investments, particularly in the context of Indian students and employees in Canada.
Understanding the Canada-India Tensions
The recent strain in Canada-India relations stems from disagreements and differences in foreign policy. Some influencers, urging Indian students and employees to "return to your country," have not only escalated diplomatic tensions but also raised concerns among the Indian diaspora in Canada. These tensions have created an atmosphere of uncertainty, with potential repercussions for both countries' economies.
Impact on Investments
Stock Market Volatility: Geopolitical tensions can trigger market volatility. Investors may become more cautious, leading to fluctuations in stock prices. It's essential to keep an eye on sectors that could be directly affected by strained international relations, such as those involving trade restrictions.
Currency Exchange Rates: Currency markets can react swiftly to geopolitical developments. Investors may see fluctuations in the Canadian dollar (CAD) and the Indian rupee (INR). Currency traders should stay updated on news that may impact exchange rates.
Investor Sentiment: Market sentiment can play a significant role in investment decisions. Negative news related to diplomatic tensions can dampen investor confidence, potentially impacting investments in both countries.
The Indian Student in Canada
Indian students have been a significant contributor to Canada's education sector. They bring not only cultural diversity but also substantial revenue to Canadian universities and colleges. The recent tensions may lead to concerns among Indian students and their families, potentially affecting enrolment rates. Investors may want to monitor publicly-traded educational institutions in Canada for any signs of changing financial fortunes.
Indian Employees in Canadas
The Indian diaspora plays a vital role in Canada's workforce, contributing to various sectors such as technology, healthcare, and finance. Job security and opportunities for these employees may be affected if diplomatic tensions persist. Companies employing a significant number of Indian professionals could face challenges related to talent retention and recruitment.
Investment Strategies in Uncertain Times
For investors navigating these uncertain times, here are some strategies to consider:
Diversification: Maintain a diversified portfolio to spread risk across different asset classes, sectors, and geographic regions.
Risk Assessment: Regularly assess your investments' exposure to countries and industries that may be directly impacted by geopolitical tensions.
Stay Informed: Keep a close watch on news related to diplomatic relations between Canada and India. This information can help you make informed investment decisions.
Hedging: Consider hedging strategies, such as options or currency hedging, to mitigate potential losses from currency fluctuations or market volatility.
Long-Term Perspective: Remember that geopolitical tensions often have short-term impacts. Maintain a long-term perspective in your investment strategy.
Conclusion
Geopolitical tensions between countries can have a significant impact on various facets of the financial world. In the case of Canada and India, the ongoing diplomatic strains warrant attention from investors. While the situation may lead to uncertainty in the short term, those with well-diversified portfolios and a long-term perspective can better weather the storm. Staying informed and monitoring developments will be key to making informed financial decisions in this challenging environment.
Start Investing in 5 mins*
Rs. 20 Flat Per Order | 0% Brokerage
Disclaimer
Investment/Trading in securities Market is subject to market risk, past performance is not a guarantee of future performance. The risk of loss in trading and investment in Securities markets including Equites and Derivatives can be substantial.
Open Free Demat Account
Mobile No. belongs to
By proceeding, you agree to the T&C.