How YouTube influencers are looting retail investors with Pump and Dump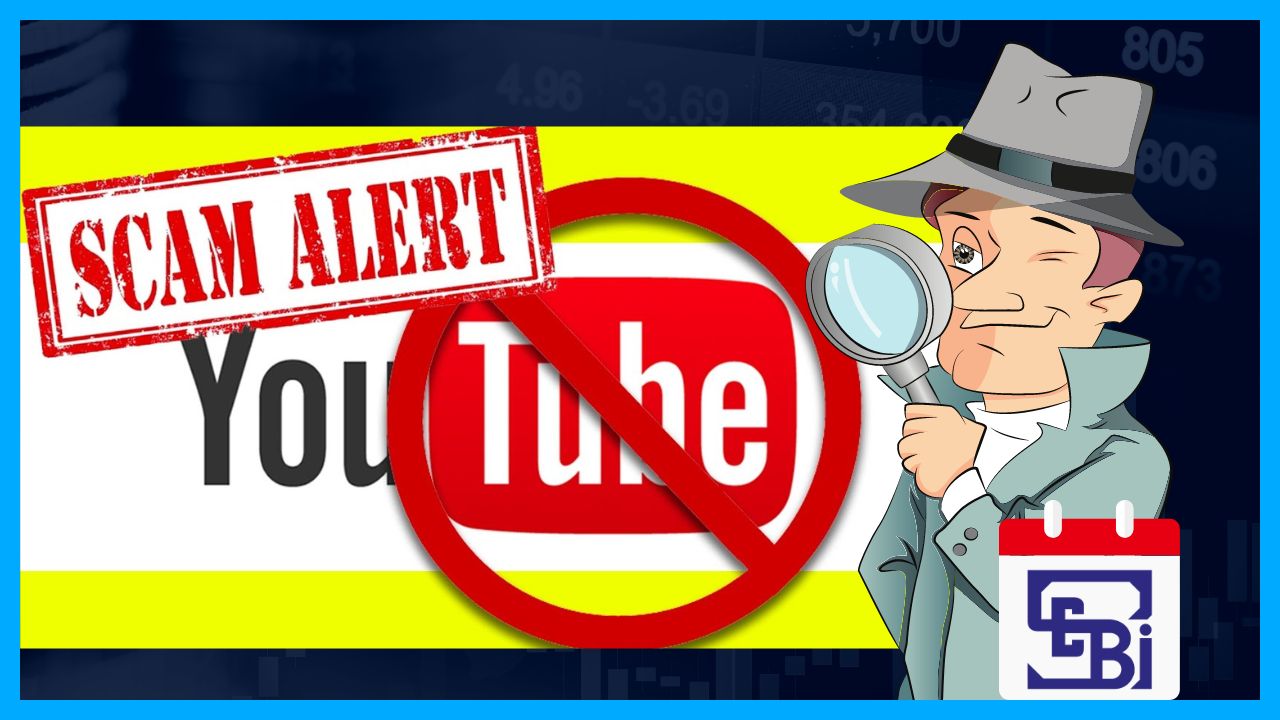 ---

Last Thursday, SEBI barred famous Bollywood actor Arshad Warsi, his family and a few other from the securities market for alleged involvement in a pump-and-dump scheme.
Now before we go through the whole story, we need to know what exactly is pump and dump.
Imagine this: Ramesh, a real estate broker with a cunning mind wants to make some quick money. He identified a piece of land in an undesirable location and purchased it for a very low price. 
Then he spread the rumors of a massive commercial project coming to the area. He claimed that this project would attract a flood of new visitors, which would boost foot traffic and drive up property values in the surrounding area. Ramesh was careful to keep his sources vague, so that no one could prove him wrong.
To lend credibility to his claims, Ramesh sought the help of his broker friends. He convinced them to buy up plots of land in the same area, knowing that their purchases would attract attention from other real estate buyers. With each new transaction, Ramesh's scheme gained momentum.
Before long, retail investors began to take notice of the buzz surrounding the area. They were eager to get in on the action, and were willing to pay exorbitant prices to secure their own piece of the land. Ramesh and his cohorts sold their plots at prices 20X or even 50X higher than their initial investments, pocketing massive profits in the process.
But the poor retail investors who bought in at these inflated prices were left holding the bag. 
Congratulations, now you know what is a pump and dump scheme. In simple terms, pump and dump occurs when people with established positions in a stock, such as promoters, operators, or brokers, hype up a stock's price and then sell the stock once the price has increased. 
You see in the age of Youtube, Telegram and Twitter anyone, with that I mean even a 10th class kid with few thousand followers can influence a stock price. 
This is what happened in a recent incident in India. Allegedly, a mastermind named Manish Mishra and 31 others, including a famous actor and his family, carried out a classic pump and dump scam with two companies - Sharpline Broadcast Limited & Sadhna Broadcast Limited. These companies are in the business of entertaining people with TV channels, news, films, music, and serials.
So, what exactly did they do? Well, they executed a textbook pump and dump scheme with these two companies. And it all began with 

Step 1: Creating fake volume. According to SEBI, there was no significant trading activity in the stocks of these two companies until April 2022. But then, between April and mid-May 2022, there was a sudden surge in the price and volume of these stocks. And who was behind it, you ask? The accused in this case, of course!
Step 2: Spread fake information and inflate the share price. The next part of their plan was to lure in gullible investors with a bunch of lies and fake news. Allegedly, they enlisted the help of four YouTube channels, with names like Moneywise, The Advisor, MidCap Calls, and Profit Yatra, which had a massive following of viewers. These channels started spewing out all sorts of misleading information about the companies, including bogus claims about Adani Group taking over the companies and lucrative deals with big names like Sony Pictures and Zee.
They even went so far as to give fake target prices, predicting that the share price of the companies would skyrocket within months. And to make matters worse, they spent a whopping 4 crores on advertising these videos through Adsense.

Step 3: Dump it! With all this hype and buzz, retail investors started pouring in their hard-earned money into these companies, hoping to cash in on the promised profits. But as soon as the price and volume of the stocks hit a peak, the accused promptly dumped their shares and made a killing, leaving the unsuspecting investors holding the bag.
And that, my friends, is how this classic pump and dump scam went down in India. It just goes to show you that if something seems too good to be true, it probably is. With this scam, they pocketed in a cool INR 54 crores!
Here's how the chart of Pump and Dump incidence looks like!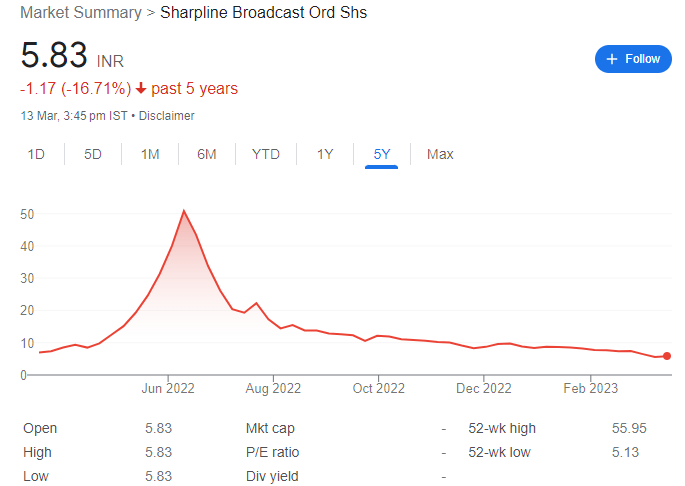 In today's world, influencers are the new kings and queens, wielding a ton of power with just a single tweet or Instagram post. While some of them use their power to genuinely help others, there are others who use it to line their pockets with cold, hard cash. That's why it's important to exercise caution when it comes to investing and take any advice from influencers with a grain of salt. After all, you don't want to be left high and dry with a depleted bank account and a bunch of useless stocks, do you?
 
Start Investing in 5 mins*
Rs. 20 Flat Per Order | 0% Brokerage
Disclaimer
Investment/Trading is subject to market risk, past performance doesn't guarantee future performance. The risk of trading/investment loss in securities markets can be substantial. Also, the above report is compiled from data available on public platforms.
Open Free Demat Account
Mobile No. belongs to
By proceeding, you agree to the T&C.