IPO Performance in FY18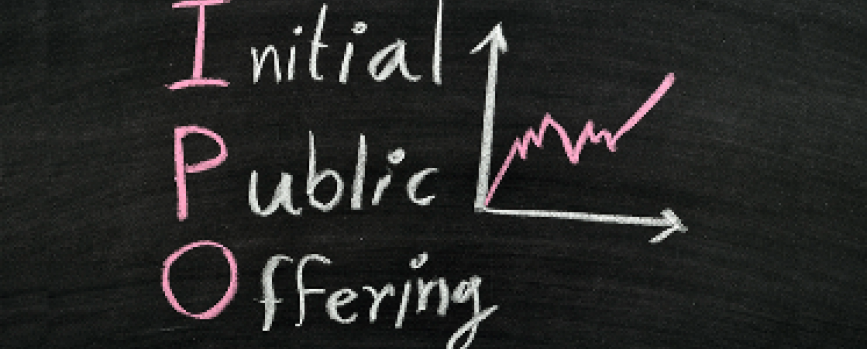 The financial year 2018 have seen large number of listings that created lot of participation on the Dalal Street. Nearly 190 IPO got listed in the FY18 (including SMEs) where in ~13 IPO's were more than Rs 1,000 cr issue size.  The total IPO size was~74,000cr. Some of the major listing based on the issue size were General Insurance Corporation of India (Rs 11,373 cr), New India Assurance (Rs 9,600 cr), SBI Life Insurance (Rs 8,386 cr) and Bandhan Bank (Rs4,473 cr).
Many of the IPO's have given splendid returns and have doubled the wealth of investors. While, some of them have listed at discount where investors have lost their invested capital. Below mentioned are some of the well-known IPOs that either got a positive response from investors or were listed on the exchanges at a discounted price.
Company Name

IPO Issue
price (Rs)

IPO List
price (Rs)

Gain/ (Loss) %

Last
Close (Rs)

Last Close/ Listing price gain/ (Loss) %

Capacite Infraprojects

250

399

59.6

302

(24.3)

Dixon Technologies (India)

1,766

2,725

54.3

3,281

20.4

AU Small Finance Bank

358

525

46.6

618

17.7

MAS Financial Services

459

660

43.8

595

(9.9)

Amber Enterprises India

859

1,180

37.4

1,076

(8.8)

Godrej Agrovet

460

621

35.0

637

2.6

Prataap Snacks

938

1,250

33.3

1,291

3.3

Bandhan Bank

375

485

29.3

468

(3.4)

HUDCO

60

73

22.4

66

(9.7)

Reliance Nippon Life
Asset Management

252

294

16.7

245

(16.6)

Apex Frozen Foods

175

200

14.2

611

205.6

HDFC Standard
Life Insurance

290

311

7.2

454

45.8

S Chand And Co

670

707

5.5

411

(41.9)

SBI Life Insurance Company

700

733

4.8

673

(8.2)

Newgen Software
Technologies

245

253

3.3

232

(8.4)

Galaxy Surfactants

1,480

1,520

2.7

1,500

(1.3)

Future Supply Chain
Solutions

664

674

1.5

665

(1.3)

Eris Lifesciences

603

612

1.5

795

29.9

Mahindra Logistics

429

432

0.7

485

12.2

Cochin Shipyard

432

435

0.7

503

15.7
Source: Ace Equity, BSE
Last close as on March 28,2018
Company Name

IPO Issue
price (Rs)

IPO List
price (Rs)

Gain/ (Loss)%

Last Close (Rs)

Last Close/ Listing price gain/ (Loss) %

HG Infra Engineering

270

270

0

299

10.8

Matrimony.Com

985

985

0

766

(22.2)

GTPL Hathway

170

170

0

141

(16.8)

Tejas Networks

257

257

0

365

42.2

Bharat Road Network

205

205

0

188

(8.2)

ICICI Lombard
General Insurance

661

650

(1.7)

794

22.1

Khadim India

750

727

(3.1)

733

0.8

Aster DM Healthcare

190

182

(4.2)

167

(8.2)

Shalby

248

237

(4.4)

204

(13.8)

Hindustan Aeronautics

1,215

1,159

(4.6)

1128

(2.6)

The New India
Assurance Co.

800

749

(6.4)

702

(6.2)

Indian Energy Exchange

1,650

1,500

(9.1)

1600

6.7

Bharat Dynamics

428

360

(15.9

393

9.3
Source: Ace Equity, BSE
Last close as on March 28,2018
Open Demat Account

Enter First Name & Last Name
Start investing in just
5 minsFree Demat account,
No conditions apply
0%* Brokerage
Flat ₹20 per order
Open FREE Demat Account in 5 minutes

Mobile Number
There is some issue, try later