Maruti, Tata, M&M revved up auto sales last year. Will the record run sustain in 2023?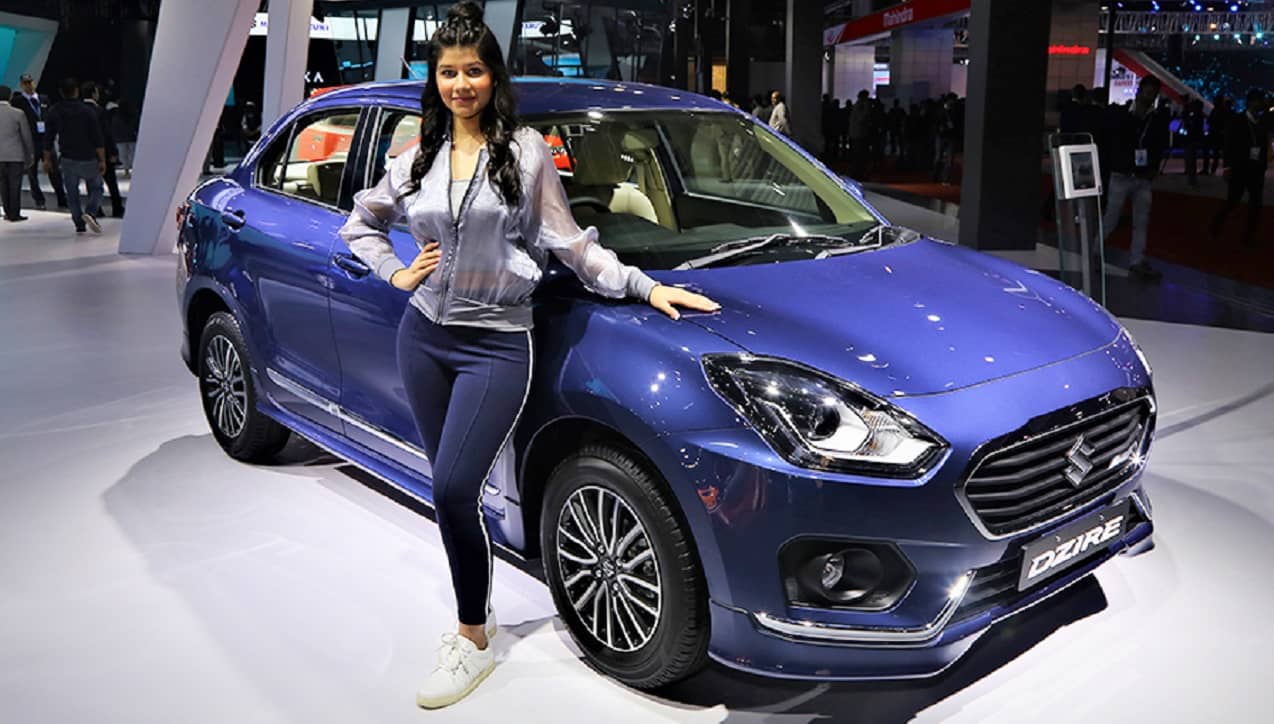 ---

The Indian automobile industry proved itself to be nothing less than a tough-as-nails scrapper in 2022. The odds were stacked against the industry. Geopolitical strains, supply chain bottlenecks, semiconductor shortages and a macroeconomic environment that still hadn't shaken off the beating it received from the pandemic ominously dogged the Indian industry.
Nevertheless, the industry managed to deliver respectable numbers, and industry analysts indicate that going can get better in 2023 provided the consumption appetite prevails over other domineering headwinds.
PVs are setting the pace
Domestic sales in the PV segment displayed a strong growth of 30% on a year-on-year basis in December last year. Growth came on the back of new model launches, a resurgence in rural demand as well as a bump up in demand for compact SUVs and their higher variants.
The good news isn't limited to the PV segment alone. Sales of utility vehicles shot up by an impressive 32%. Meanwhile, as supply chain issues streamlined, exports started inching northwards, reporting a growth of 22% on a year-on-year basis, with PV exports and utility vehicle exports growing by 26% and 15%, respectively.
For calendar year 2022, passenger vehicle sales gained new grounds by clocking record retail sales of 34.31 lakh, according to the Federation of Automobile Dealers Associations (FADA).
One trend playing across the PV segment is that of premiumisation. Retail and institutional investors have been channelling investments into automakers like Tata Motors and Mahindra & Mahindra, who have a pronounced focus on SUVs. Maruti Suzuki is also projected to report good numbers in the final quarter of FY23 on the back of a deeply entrenched distribution network and robust demand for the new Brezza variant and Grand Vitara.
Maruti, Tata and M&M
Across brokerages, Mahindra & Mahindra emerged as the preferred choice for investment in the PV segment. For December, the company reported a 6% month-on-month decline in sales volume to about 28,500 units.
However, the marginal decline is not indicative of a larger trend that is likely to play out in the long run. The company has several positives working for it, including a strong order book, the recent launch of the EV model XUV 400 and an anticipated increase in factory capacity from April this year which will help the company boost the monthly volumes to a little less than 35,000 units per annum consistently from FY24 onwards.
The growth in M&M's capabilities with a gradual relaxation in the semiconductor chip supply matrix spells massive growth opportunities for the company going ahead.
Maruti's domestic sales declined 16% month-on-month and 10% on a year-on-year basis to about 117,000 units in December 2022. Exports were a bright spot, and were up 10% month-on-month to 21,800 units.
For Maruti, the monthly sales decline was a result of production holidays leading to a slump in the mini and compact segments' sales. However, other segments like utility vehicles, vans and exports saw a considerable rise on a monthly basis. With the company unveiling new cars at the ongoing Auto Expo 2023, including the much-anticipated Jimny SUV and the Fronx crossover, brokerage firms are expecting a rise in wholesale sales to recover from January itself.
After scaling new sales volume heights in June 2022, Tata Motors reported total sales of about 40,000 units in the month of December vis-a-vis 47,000 units in the previous month. EV units also took a marginal step back with sales volumes coming in at around 3,900 units versus 4,400 units in December 2022.
To be sure, the company has expanded its market share in recent years, thanks to the success of Nexon and Punch compact SUVs as well as its EVs, where Tata Motors is the market leader by a wide margin.
The CV juggernaut
The commercial vehicle (CV) segment is on a strong growth path for FY23. After reporting stellar volume growth of 31% in FY22, it is estimated to keep the momentum going by reporting sales figures in the ballpark range of 20-23% in FY23, as per credit ratings and research agency Care Ratings.
The Medium and Heavy Commercial Vehicle (MHCV) segment is expected to outpace the Light Commercial vehicle segment. While the former is estimated to grow by 22-24%, the latter is projected to grow at 18-19%. 
There are a lot of reasons to feel hopeful for the coming year, at least as far as sales volume growth of the CV industry is concerned. In the first half of FY23, the cumulative sales volume has shot up by 60.2%, with the April to October time window accounting for the major portion, that is, 52.3% of the volume growth. 
In fact, for the calendar year 2022, CV sales jumped 32% to 8.65 lakh units from 6.56 lakh in 2021. Significantly, CV sales are now just a tad below the 8.8 lakh units of sales during the pre-pandemic year of 2019, as per FADA.
Several drivers have been propelling the growth of the industry to new levels. First and foremost is the incremental improvement seen in levels of economic activities, both at the urban and the rural levels coupled with the additional government emphasis on expanding infrastructure development. Bolstering the growth rate is the steady rise in fleet utilisation, an e-commerce industry that is regaining its sheen, and the resurgence of pent-up demand.
Tractor turnaround
With the improvement in rural consumption appetite, led from the front by better Rabi yields and stronger reservoir levels, domestic tractor sales grew by 7% on a year-on-year basis.
With the government procurement for Kharif crops progressing along in a healthy fashion, farm incomes across India have seen a strong boost, which is likely to further contribute to higher tractor sales in the coming months.
Having said that, the news on the export front is a tad dismal given that tractor exports slumped by 8.4% on a year-on-year basis in November 2022.
The road ahead
The Indian auto industry has come a long way from the Covid-induced sales slump, but it is not completely out of the woods. Cumulatively seen, a number of growth factors have the potential to guide the auto industry to higher levels in the coming quarters. Having said that, the growth momentum can unravel at any time. 
High interest rates in a macroeconomic scenario teeming with predictions of an imminent recession worldwide will likely moderate sales in the coming quarters.
The rise in CV and PV sales can come undone in the face of a global economic shock, be it in the form of unanticipated raw material cost inflation or new eruptions of geopolitical frictions that further strain supply chains and product pipelines. The going, for now, is steady but one cannot predict for how long it continues to be so.
Start Investing in 5 mins*
Rs. 20 Flat Per Order | 0% Brokerage
Open Free Demat Account
Account belongs to
By proceeding, you agree to the T&C.