NSE asks Members to Desist from Offering Digital Gold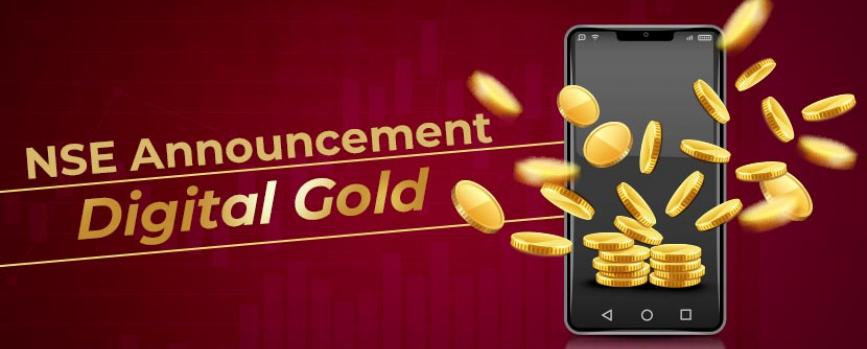 The National Stock Exchange has asked all its registered members (stock brokers) to desist from selling digital gold on their online trading platforms. Digital gold is a dematerialized facility where investors could even buy fractional gold in fractions of a gram. Many of the digital payment platforms like Paytm, Phone Pe and Google Pay were aggressively offering digital gold on their online platforms.
The recent NSE directive specifically pertains only to SEBI registered brokers selling digital gold. This had been highlighted by SEBI to the stock exchanges. SEBI's objection arises from the fact that digital gold is not a security as defined by the Securities Contract Regulation Act (SCRA) 1956. As per the current definition, brokers can only offer equity, futures, options and commodity broking services. Digital gold does not fall under that category. 
SEBI has highlighted some more issues with digital gold. Unlike equities, commodities or derivatives, the creation and settlement of these contracts are not regulated by SEBI. Currently, SEBI registered members cannot sell such unregulated products. Secondly, experts have also pointed out that while gold equivalent to the digital gold created is supposed to be ring-fenced in a vault, there is no methodology to audit or verify it.
In India, one of the highly popular digital gold products has been the one offered by MMTC-PAMP. While government-owned MMTC holds the equivalent gold in custody, PAMP of Switzerland certifies the quality and veracity of gold holdings. As per estimates of the World Gold Council, digital gold accounted for 1.4% of the total gold sales in India.
Also Read: Merit in Buying Digital Gold - How to buy Digital Gold
What happens to existing digital gold holdings. The product continues as it is. It is only the SEBI registered brokers who have bene asked not to sell digital gold. Existing holdings will remain with MMTC PAMP and unregulated entities can continue to sell digital gold. The NSE restrictions will be effective from 10-September.
Open FREE Demat Account in 5 minutes

Mobile Number
There is some issue, try later