NSE is Launching F&O On Nifty Financial Services Index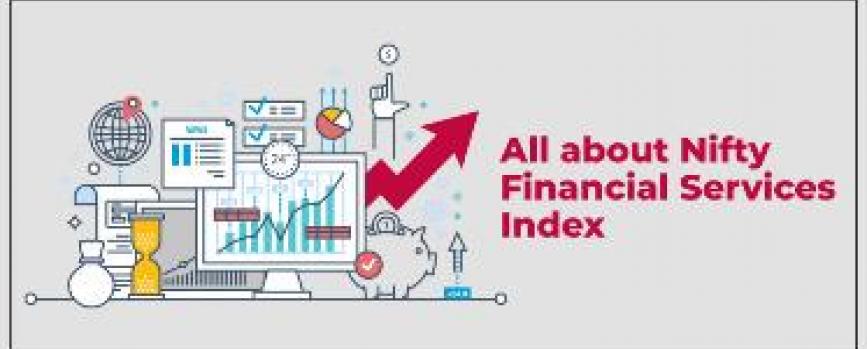 If you are trading in Nifty and Bank Nifty, then this is for you. You now have one more derivative instrument to try your hands on. National Stock Exchange of India (NSE) is now introducing a new derivative Index for Financial Services. 

As the financial stocks hold the major sectoral weight in the domestic stock markets, the NSE has now decided to launch seven serial weekly futures and options contracts on the NSE Financial Services Index from 11th January 2021. This would be done in addition to monthly c contracts. 

With this move, market participants like domestic institutions, trader, retail investors and FIIs will be able to bed or hedge on weekly index futures in the exchanges for the first time. 

Where on the index front, at present, the investors can trade on weekly options and monthly index futures and options on Bank Nifty and Nifty; they will now have the same option along with an added option of seven weekly index futures and options contracts on NSE Financial Services Index. This new index is anticipated to become as popular as Bank Nifty owing to the high interest in financial stocks. 

The Nifty Financial Services index has a correlation of 98% with the Nifty Bank index and a correlation of 94% with the Nifty 50 Index. The beta value of this index is 1.2 with Nifty 50 Index and it has delivered annualized returns of 14.99% over the last 5 years.

The Financial Services Index comprises 20 stocks from the NBFC, asset management, banking, HFC, holding companies, insurance, and other financial services spaces; unlike the Bank Nifty that has 12 banking stocks. 

This Financial Service Index include HDFC Bank, SBI, ICICI Bank, Axis Bank, Kotak Bank, Bajaj Finserv, M&M Financial Services, REC, PFC, ICICI Prudential Life Insurance Company, etc.

The financial services sector assumes significance as the sector accounts for 33.5% of the Nifty 500 index. A recent investment data of Foreign Portfolio Investors (FPIs) indicates, 48% of new investment flows were channelized into the financial services sector. The sector accounted for 35% of the assets under the custody of FPIs. Further, many of the asset management companies have mutual fund schemes on the financial sector theme. 
 
Top constituents by Weightage
| | |
| --- | --- |
| Company's Name | Weight (%) |
| HDFC Bank Ltd. | 27.13 |
| Housing Development Finance Corporation | 17.51 |
| ICICI Bank Ltd. | 14.14 |
| Kotak Mahindra Bank Ltd. | 12.10 |
| Axis Bank Ltd. | 6.46 |
| Bajaj Finance Ltd. | 5.64 |
| State Bank of India | 4.06 |
| Bajaj Finserv Ltd. | 2.29 |
| HDFC Life Insurance Company Ltd. | 2.21 |
| SBI Life Insurance Company Ltd. | 1.43 |
Source: NSE India
Open Demat Account

Enter First Name & Last Name
Start investing in just
5 minsFree Demat account,
No conditions apply
0%* Brokerage
Flat ₹20 per order
Open FREE Demat Account in 5 minutes

Mobile Number
There is some issue, try later