Oil falls sharply as UAE bats for higher oil supplies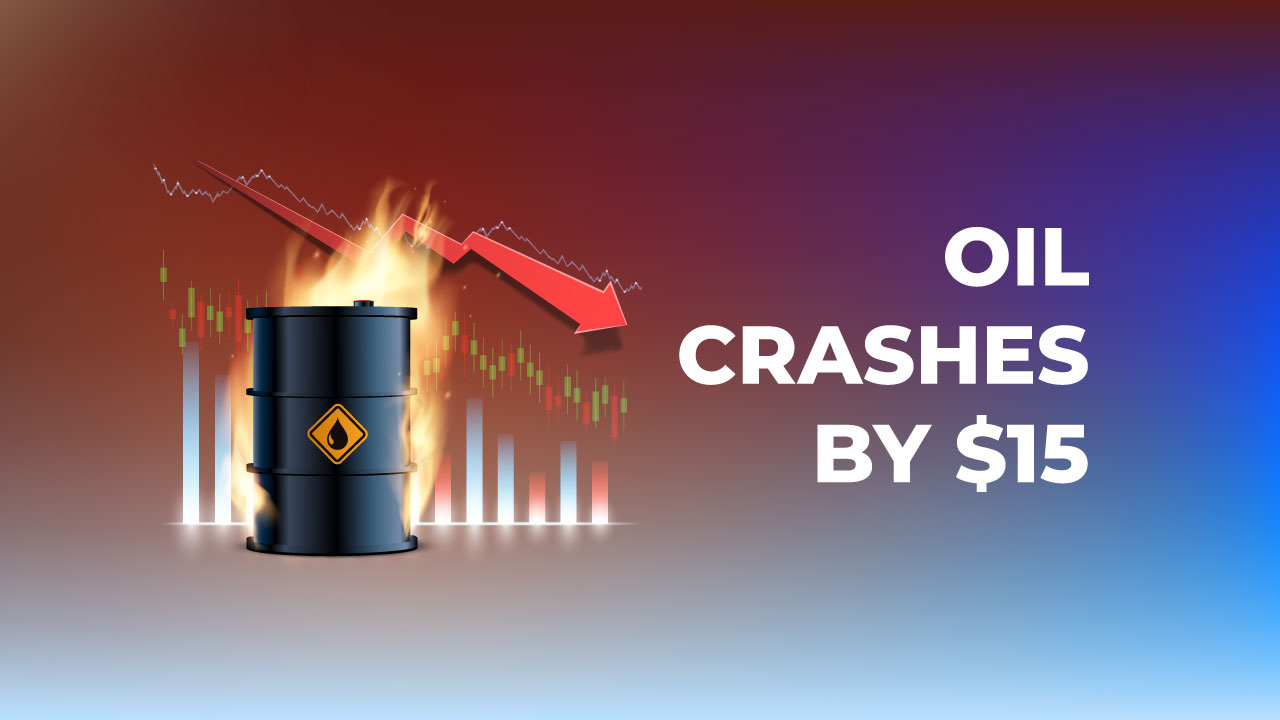 ---

After the sharp rally in  Brent Crude since the war in Ukraine started, the price of oil saw its first real correction on 09th March. On Wednesday, the price of Brent Crude fell by $15/bbl to a level of $113/bbl. However, that does look like a one-off event as oil has again bounced by around 6% on 10th March.
For now, let us leave that aside and just focus on why oil cracked so sharply on Wednesday, 09th March 2022.
Check - Brent Crude scales to above $130/bbl on 07th March

In a way, you could attribute it to the UAE factor. The United Arab Emirates is an important member of the OPEC. The sharp fell in the price of oil came after UAE announced that it was all in favour of raising oil production.
Currently, UAE and Saudi Arabia are the two countries that have sufficient surplus capacity within the OPEC and have the capacity to really boost production at short notice. This appears to have the blessings of Saudi Arabia too.

What is the problem that UAE has if prices are going up? If you look at the history of oil prices over the last 40 years, when oil becomes unaffordable, there is a sudden collapse in demand for oil. That is what we saw in 2008 and then again in 2020 when the price of crude oil fell vertically.
The best way to manage this situation is to calibrate the price of oil in a range such that it does not pinch the largest oil importers beyond a point. That is the key.

Surprisingly, it came in the form of a tweet by the UAE embassy in the US quoting Ambassador Yousef Al Otaiba, "We favour production increases and will be encouraging OPEC to consider higher production levels".
The way markets interpreted the statement was that this statement would not have come without the approval of Saudi Arabia. Also, coming from the UAE ambassador to the US, it also reflected recent US demands of OPEC.

In the last OPEC meeting, the OPEC Plus nations (including Russia) decided to maintain the increase in output at 400,000 bpd in Mar-22, despite record prices of crude. At that point, the cartel had resisted demands to enhance daily production of crude.
That is why this statement coming from UAE is significant. There is a section within the OPEC which wants to make the most of these high prices by boosting production to record high levels.

For countries like India, that would sound like Manna from heaven. After all India still imports 85% of its daily crude oil needs and Brent at current prices is not sustainable. The Indian energy basket, comprising of Oman, Dubai and Brent crude, currently stands at $126.55/bbl, which is posing challenges to the current account and the level of retail inflation. India is already wary of transferring crude impact to consumers beyond a point.

It is already expected that Japan, India and South Korea could see the maximum macro pressure due to their high dependence on imported crude. But, there was one more reason for the fall in crude price. On 08-March, crude had shot up after the US announced a total ban on Russian oil imports.
It is now clear that such a ban would be meaningless unless the EU joins. For now, the EU is not joining and the price fall can be partly explained by that too.
Also Read:-
Start Investing in 5 mins*
Rs. 20 Flat Per Order | 0% Brokerage
Open Free Demat Account
Account belongs to
By proceeding, you agree to the T&C.