Raymond Subsidiary JKFEL to File for Rs.800 crore IPO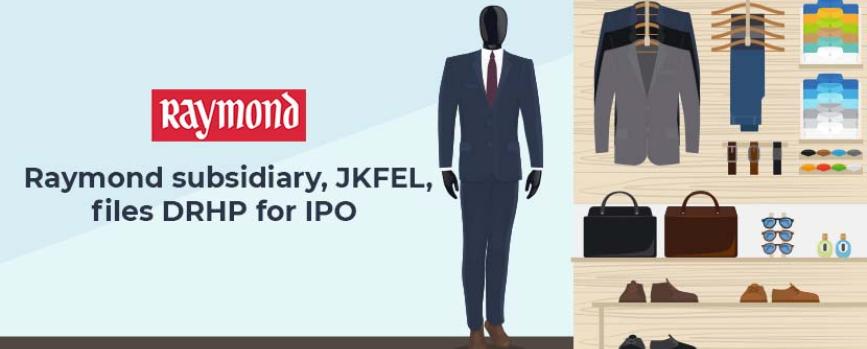 Raymond Ltd, the group that straddles textiles, retail and realty, has approved the listing of its subsidiary JK Files and Engineering Ltd (JKEFL). Accordingly, the subsidiary of Raymond will be listed through an offer for sale, which his expected to be worth Rs.800 crore. JK Files and Engineering Ltd (JKEFL) is into the manufacture of automobile parts and ancillaries.

The proposed offer for sale will be worth Rs.800 crore and there will be no fresh funds coming into JK Files and Engineering Ltd (JKEFL). The funds would accrue directly to Raymond Ltd for diluting its stake in the subsidiary. Raymond is in the midst of a major deleveraging exercise and the infusion of funds from this IPO will help give a push to its deleveraging plans.

As a result of the stake sale through the OFS route, the stake held by Raymond Ltd in JK Files and Engineering Ltd (JKEFL) will reduce proportionately as the public shareholding will increase. However, Raymond has clarified that the auto parts business would continue to be a significant subsidiary of Raymond, which means at any point the parent plans to hold well above 51% stake in the auto parts unit.

The chairman of the Raymond group, Gautam Hari Singhania, had already mentioned that the group would look to monetize some of its assets and holdings to deleverage the group.

The stake sale would also be used to arrive at a valuation of the auto business so that the company can look to induct a major strategic partner at a future deal. This would be the base for such long term plans.

While the Board of Raymond has already approved this sale of stake, other regulatory approvals and the approval of shareholders is still pending. Raymond stock has rallied sharply in the last few days and had rallied more than 33% in a short span of time.

The stock has normally been a slow performer in the market and only moves in spurts. The restructuring plan appears to have a struck a chord with the investors.
Also Read:-
Upcoming IPOs in December 2021
About the Author
Open Demat Account

Start investing in just
5 minsFree Demat account,
No conditions apply
0%* Brokerage
Flat ₹20 per order
Start Investing Now!
Open Free Demat Account in 5 mins