Rekha Jhunjhunwala's Portfolio's Stock bet worth ₹250 Crore!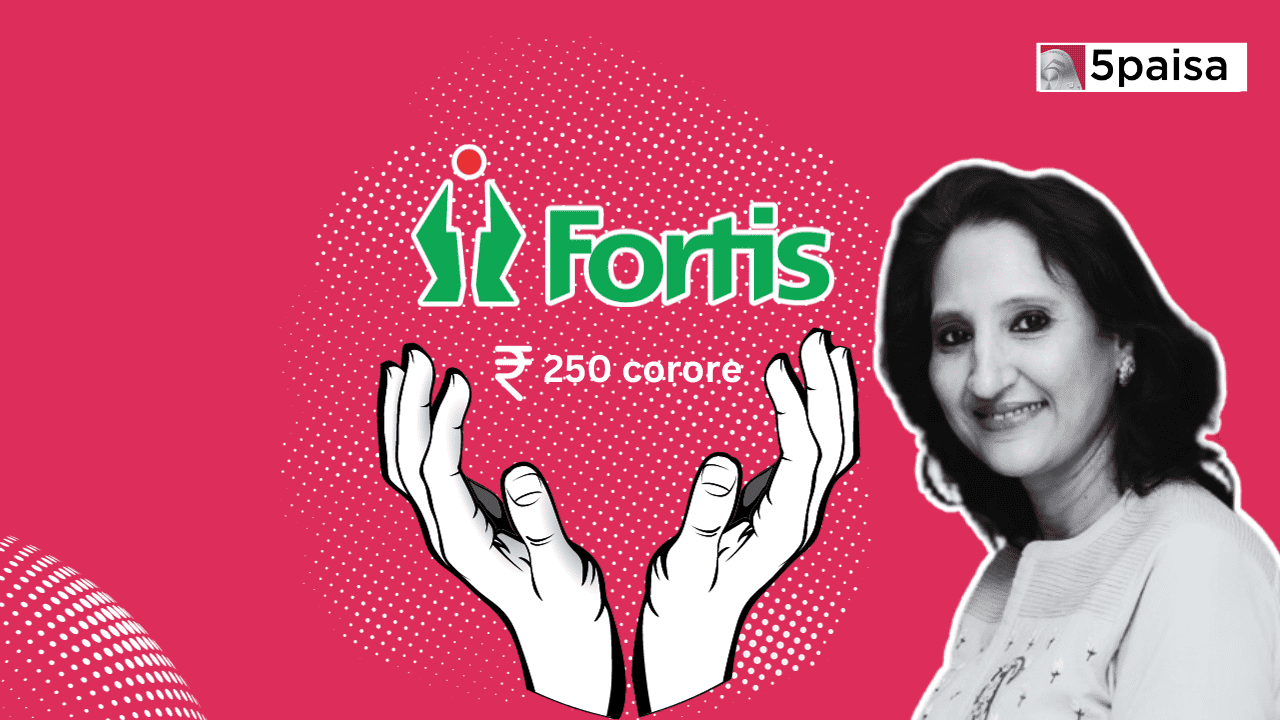 ---

Once upon a time in the bustling financial landscape of India, lived a remarkable woman named Rekha Jhunjhunwala. She was not at all an ordinary investor; she carrying forward the legacy left behind by her late husband, Giant of Indian Stock market, Mr. Rakesh Jhunjhunwala, A.K.A "India's Warren Buffett." He had the perfect touch when it came to investing in Indian Stock Market, and his untimely passing in August 2022 left Rekha with a sizable stock portfolio to manage.
Among the jewels in Rekha's treasure trove was Titan, a subsidiary of the esteemed Tata group. It shined as the most valued stock in her portfolio. But that was merely beginning of her financial journey.
Rakesh's early investments in Star Health & Allied Insurance and Metro Brands had been seeds sown with great care. In 2021, both firms made their debut on the financial stage, and Rekha reaped the bountiful harvest of those investments. But Rakesh had left behind one more intriguing investment venture, Akasa Air, a low-cost airline that took flight in August 2022, just before his demise.
Now, let's take a closer look at Rekha Jhunjhunwala's portfolio and holdings. As of June 2023, the latest corporate shareholdings filing revealed that Rekha publicly owned a diverse bouquet of 26 stocks, collectively valued at an astonishing Rs. 34,364.9 Crores.
However, shareholding data can sometimes resemble a puzzle with missing pieces, as not all corporations publish their data promptly. Yet, amidst this financial tapestry, Rekha's holdings stood strong.
But what's the deal, you ask?
A significant acquisition announced by Fortis Healthcare Limited. They had set their sights on Medeor Hospital Limited (MHL) and VPS Health Care Private Limited, with plans to acquire a multi-specialty hospital located in Sector-5, IMT Manesar, Gurgaon, Haryana, aptly named 'Medeor Hospital Manesar.' The deal was sealed at a whopping INR 225 Crores, encompassing the hospital's structures, buildings, and movable assets.
Now, what makes this deal so impactful?
Let's dive into its implications:
First, it signalled Fortis Healthcare's strategic expansion into key geographic clusters, especially within the Delhi National Capital Region (NCR). This move was aligned with the company's vision of enhancing healthcare delivery capabilities in rapidly growing areas.
Second, Medeor Hospital Manesar was no ordinary healthcare facility; it had the potential to accommodate around 350 beds. Fortis Healthcare intended to breathe life into the hospital in phases over nine months, thus bolstering its ability to cater to the healthcare needs of a larger population. This move was a response to the burgeoning demand for quality medical services in the region.
But here's the intriguing twist
Rekha Jhunjhunwala, the widow of the renowned investor Rakesh Jhunjhunwala, held a 4.46 percent stake in Fortis Healthcare Limited. Her investment was a clear vote of confidence in the company's strategic direction and growth prospects.
Now, let's dissect the strategic brilliance behind the acquisition:
First, it marked Fortis Healthcare's strategic expansion into burgeoning markets, tapping into the surging demand for quality healthcare services in these areas.
Second, the added bed capacity presented an opportunity for Fortis Healthcare to capture a more significant market share in the fiercely competitive healthcare sector.
And third, by strategically positioning themselves in the New Gurgaon, IMT Manesar, and NH-48 regions, Fortis Healthcare gained a competitive edge in terms of accessibility and service delivery.
But what's the bigger picture about Fortis Healthcare Ltd?
Fortis Healthcare Limited was no stranger to the healthcare scene in India. With its extensive hospital and diagnostics business segments, it was renowned for its commitment to growth and operational efficiency.
In the realm of operations, the diagnostics business was given a fresh identity as Agilus Diagnostics Limited, strengthening the company's diagnostics segment.
Diversification was also a key strategy. Fortis Healthcare divested its Arcot Road hospital operation for INR 152 crores, showcasing its commitment to optimizing its portfolio.
The expansion strategy was ambitious. The company had its eyes on a 350-bedded hospital in Manesar for INR 225 crores, intending to add close to 1,400 beds in the next 2 to 3 years, primarily in the NCR region.
Internationally, Fortis Healthcare's patient revenue witnessed significant growth of 29%, contributing 8.5% to the overall hospital business revenue in Q1 FY '24, with plans to increase its revenue share from international patients.
Cost rationalization was another focus, with plans to reduce staff costs by at least 1% over the next 2 years, demonstrating a dedication to operational efficiency.
Financially, the numbers painted a promising picture. Consolidated revenues showed robust growth, increasing by 11.4% compared to Q1 FY '23, with hospital business revenue surging by 13.6% to INR 1,354 crores. Operating EBITDA for the hospital business stood at INR 206 crores, and the diagnostics business reported an operating EBITDA margin of 19.4%. The Average Revenue Per Occupied Bed (ARPOB) was expected to grow by 4% to 5% annually, indicating a positive outlook for revenue enhancement. And the company remained confident about achieving a margin guidance of 18% or higher for the hospital business.
Of course, no financial tale would be complete without a nod to the lurking risks and concerns. The highly competitive healthcare sector in India posed a continuous challenge, as did changing regulations and healthcare policies. Operational challenges, including staffing and resource allocation, were a constant consideration. And economic fluctuations, both in India and the countries where Fortis Healthcare operated, could impact international patient revenue. The ever-present uncertainty of the COVID-19 pandemic loomed as a factor that could influence the healthcare industry and the company's operations.
In the end, the story of Fortis Healthcare was one of strategic vision, growth, and commitment. Rekha Jhunjhunwala, standing as a symbol of confidence, watched over this financial tale, a testament to the power of savvy investment and the enduring legacy of her late husband, Rakesh Jhunjhunwala. And so, the pages of India's financial history continued to turn, with Fortis Healthcare carving its own remarkable chapter.
Start Investing in 5 mins*
Rs. 20 Flat Per Order | 0% Brokerage
Disclaimer
Investment/Trading in securities Market is subject to market risk, past performance is not a guarantee of future performance. The risk of loss in trading and investment in Securities markets including Equites and Derivatives can be substantial.
Open Free Demat Account
Account belongs to
By proceeding, you agree to the T&C.