Reliance Industries Q1 results profits see traction from O2C and Digital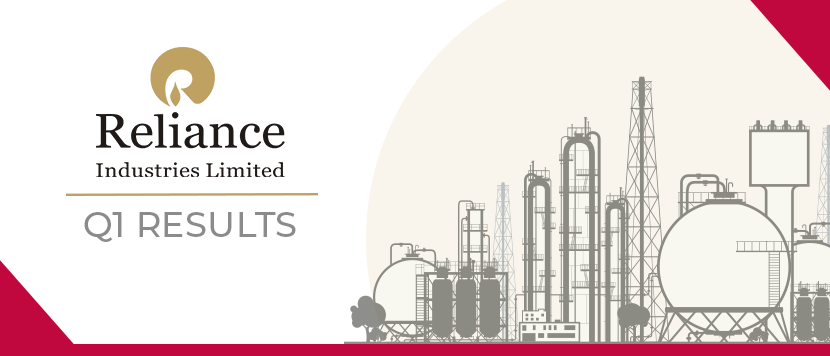 The Reliance Industries quarterly results remain a major event since like in the case of AGM, what is good for Reliance Industries is good for India. And Reliance did not disappoint and actually flattered the street once again. Here is a quick take on the Reliance Q1 results.
Reliance Industries reported 58.24% YoY growth sales at Rs.144,372 crore for the Jun-21 quarter. Oil & petro-chem still dominate the revenue sweepstakes but other verticals are catching on. In revenue terms, O2C (oil to chemicals) dominated with 58% share, followed by retail operations at 22% and digital with 13% revenue share.
Read: Reliance AGM 2021
Overall, the RIL group reported 57% growth in value of goods and services (VGS) at Rs.158,862 crore, which was supported by 71% growth in exports at Rs.56,156 crore. Jio Platforms, the digital vertical, reported 9.8% VGS growth at Rs.22,267 crore while Reliance Retail reported 22% growth in VGS at Rs.38,547 crore. Jio Platforms recorded 38% rise in data traffic at an unprecedented 20.3 billion GB. Reliance Retail added 12,803 stores in the quarter to take its total operating store space to 34.5 million SFT as of Jun-21.
For the Jun-21 quarter, RIL reported record consolidated EBITDA at Rs.27,550 crore. Digital is next to O2C in EBITDA contribution recording 21% growth in EBITDA at Rs.8,892 crore. The average ARPU for the quarter was Rs.138.40 per subscriber per month. Jio added a huge 4.23 crore new customers in the quarter taking its client base to 44.10 crore. 
It does sound like an aberration but there was a strong reason for the lower net profits. Net profits for the Jun-21 quarter fell -7.25% on a yoy basis at Rs.12,273 crore. However, this was entirely due to the exceptional gain of Rs.4,966 crore in the Jun-20 quarter. If you exclude that, the net profit would have grown yoy. Net margins were stable. Overall, it was another quarter in which RIL consolidated its leadership in O2C, digital and retail.
 
About the Author
Open Demat Account

Start investing in just
5 minsFree Demat account,
No conditions apply
0%* Brokerage
Flat ₹20 per order
Start Investing Now!
Open Free Demat Account in 5 mins