RVNL Share Q4 Results - Final Dividend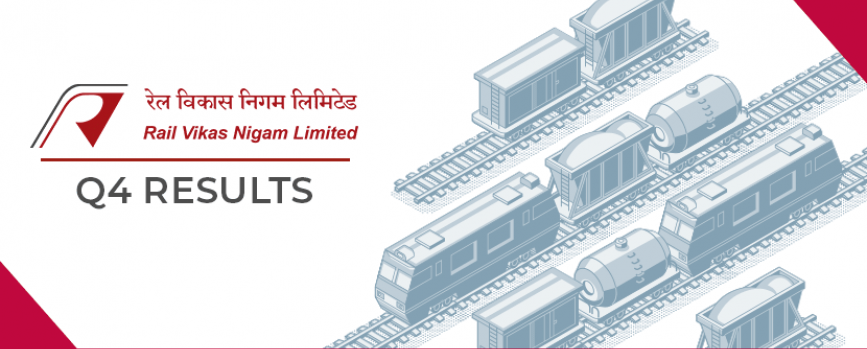 Rail Vikas Nigam Ltd or RVNL reported 32.16% higher consolidated revenues for the Mar-21 quarter at Rs5,577.92cr. On a sequential basis, net sales revenues were up 49.44% compared to total revenues in the Dec-20 quarter at Rs3,732.44cr.
Full-year revenues for FY21 were 6% higher at Rs15,404cr. The company operates in the rail infrastructure business and it saw its net cash from operations turning around from negative to Rs657cr in the FY21 fiscal year. Rail investments have started right earnest in the current quarter.
Net profits for the Mar-21 quarter were up 26.40% at Rs.312.63cr. This growth in profits was largely driven by growth in the top line of the company. The company has also implemented cost controls which his evident from the sharp fall in other expenses.
Net margins in the Mar-21 quarter stood at 5.60%, which was slightly lower than 5.86% in the corresponding Mar-20 quarter and sharply lower than 7.53% in the sequential Dec-20 quarter. 
The company has also declared a final dividend of Rs.0.44 per share, subject to approval.
RVNL recently had came up with it's OFS on March 24th 
Rail Vikas Nigam Limited (RVNL) is a special purpose vehicle (SPV) engaged in undertaking development projects. The Company is focused on mobilizing financial resources and implement projects pertaining to the reinforcement of the Golden Quadrilateral. The Company is a non-budgetary initiative for creating and improving rail communication links to ports by the construction of bridges and development of multi-modal transport corridors.
Disclaimer: The above report is compiled from information available on the public platforms. These are not buy or sell recommendations. 
Source: This content is originally posted on indiainfoline.com
Open Demat Account

Enter First Name & Last Name
Start investing in just
5 minsFree Demat account,
No conditions apply
0%* Brokerage
Flat ₹20 per order
Open FREE Demat Account in 5 minutes

Mobile Number
There is some issue, try later