Sansera Engineering IPO Day-3 Subscription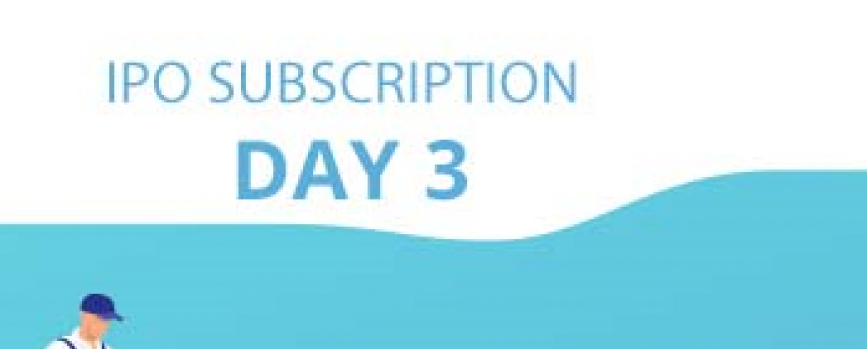 The Rs.1,282.98 crore IPO of Sansera Engineering, consisting entirely of an offer for sale (OFS), had been fully subscribed on Day-2 itself. As per the combined bid details put out by the BSE at the close of Day-3 of the issue, Sansera Engineering IPO was subscribed 11.47X overall, with bulk of the demand coming from the QIB segment. 
As of close of 16th September, out of the 121.09 lakh shares on offer in the IPO, Sansera Engineering saw bids for 1,388.39 lakh shares. This implies an overall subscription of 11.47X. The granular break-up of subscriptions were tilted in favour of QIB investors followed by HNI investors and retail investors.
Sansera Engineering IPO Subscription Status - Day 3
| | |
| --- | --- |
| Category | Subscription Status |
| Qualified Institutional (QIB) | 26.47 Times |
| Non-Institutional (NII) | 11.37 Times |
| Retail Individual | 3.15 Times |
| Employee | 1.37 Times |
| Total | 11.47 Times |
QIB Portion
The QIB portion was subscribed 26.47 times at the close of Day-3. On 13 September, Sansera Engineering did an anchor placement of Rs.382.05 crore to QIB investors including a number of marquee names like Government of Singapore, Monetary Authority of Singapore, Nomura, Abu Dhabi Investment Authority, Axis MF, ICICI Prudential MF, SBI Life, Max India Life, Kuber India Fund etc. The QIB portion (net of anchor allocation) has a quota of 34.23 lakh shares of which it has got bids for 906.15 lakh shares, implying a subscription ratio of 26.47X for QIBs at the close of Day-3. Most QIB bids came in on the last day.
HNI Portion
The HNI portion got subscribed 11.37X (getting applications for 291.95 lakh shares against the quota of 25.68 lakh shares). Bulk of the funded applications and corporate applications, came in on the last day of the issue on Thursday.
Retail Individuals
The retail portion was subscribed 3.15X at the end of Day-3, showing healthy retail appetite. For retail investors; out of the 59.91 lakh shares on offer, valid bids were received for 188.55 lakh shares, of which bids for 146.90 lakh shares were at the cut-off price. The IPO is priced in the band of (Rs.734-Rs744) and the IPO has closed for subscription on 16th September.
 
Also Read: 
Sansera Engineering IPO - 7 Things to Know
Open Demat Account

Enter First Name & Last Name
Start investing in just
5 minsFree Demat account,
No conditions apply
0%* Brokerage
Flat ₹20 per order
Open FREE Demat Account in 5 minutes

Mobile Number
There is some issue, try later