Should you stop investing when you decide to buy a house?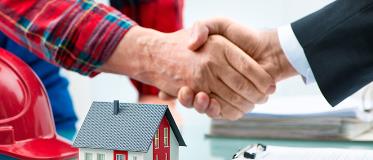 ---

Owning a house is an important milestone for any individual, especially in India, where it is, more often than not, compared with getting married and, at times, with having one's first child. There is an emotional, personal, as well as cultural significance attached to this event. Financially, too, it is a significant investment that demands and requires severe scrutiny and importance.
Most working individuals start planning for this investment early on and dedicate an important part of their savings towards the down payment of the loan. Furthermore, once the down payment has been made and the house is purchased, a considerable part of their income is diverted towards paying the equated monthly installments, or EMIs.
Considering the fact that paying EMIs on a house loan is a major financial responsibility, some would say that it's hard to continue investing after one has bought a home. Moreover, apart from the EMIs, regular monthly expenses also need to be taken care of. However, it would be prudent on one's part to cut down costs and invest some money even during these times.
With the amazing power of compounding, there are certain advantages of investing even smaller amounts over the long run.
Given below are the three top reasons to continue investing even after you decide to purchase a house on a loan.
To cover part of your loan
It is a good habit to divert a part of your funds into a long-term investment plan. An amount of Rs3,000 per month can be invested in an equity vertical. This can yield a sizeable amount to pay off a significant chunk of your home loan.
To invest salary increments and other significant gains
You can divert these funds into a lower-risk based debt fund and be safely invested.
To prepay the principal amount on the home loan
If you have been saving for some time, you can utilize some of these funds to prepay the principal amount of your home loan. This reduces your outstanding principal, which leads to a reduction in EMIs over the remaining tenure.
Given that buying a home is a huge event, it is important to do a thorough analysis of your finances before even thinking about it. One must jot down the figures and calculate current as well as future expenses and investments to arrive at the component which can be used towards buying a house.
The following two are the most important prerequisites:
A contingency fund
One must always budget his/her monthly expenses and set up a fund that can sustain you for six months. This will be your contingency fund and should be saved for emergencies. Also, one should invest this amount in a debt fund, as it can be easily liquidated, instead of just allowing it to lie in the savings account.
Retirement corpus
A retirement corpus is a long-term investment and cannot be compromised with. After all, we all have to retire and it is common sense to be financially independent at that time. Hence, one should not sacrifice their retirement investments to buy a house.
With proper planning and early investments, one can easily buy a house as well as save a healthy retirement corpus.
Start Investing in 5 mins*
Rs. 20 Flat Per Order | 0% Brokerage
Open Free Demat Account
Account belongs to
By proceeding, you agree to the T&C.