This Diwali go Untraditional - Opt for Digital Gold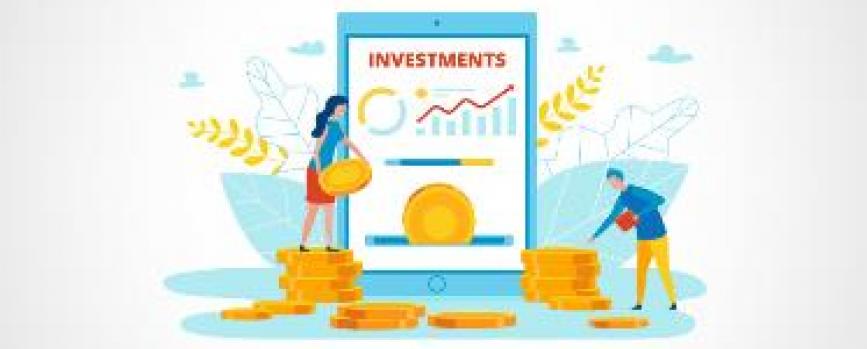 Each year, Diwali festivities begin with "Dhanteras"; a day considered auspicious to commence new ventures and investments. Most Indian families celebrate the festival  of Dhanteras with gold purchases; either in the form of gold coins or in the form of jewellery. Gold is considered to be a harbinger of prosperity.

Indian households are estimated to be holding close to 22,000 tonnes of gold. Even at conservative valuations, this is worth close to $1.30 trillion. To get a sense of perspective, this is nearly half the market capitalization of the NSE and almost 40% of India's annual GDP. But holding gold in physical form has its own pitfalls. You have to take care of its safety and each time you convert gold into jewellery, there is some element of loss that you incur. One way to overcome this challenge is to invest in digital gold (e-gold).

Digital gold is different from gold bonds

Investors normally tend to confuse digital gold with gold bonds. While gold bonds can also be held in your demat account, it is actually a debt paper issued by the government. The price of the bond is still linked to the market price of gold and there is an annual interest of 2.5% that is paid on these bonds. Digital gold is as good as holding physical gold minus the hassel for storage. Unlike gold bonds, digital gold does not have any lock in period and you can held it in electronic form, which is why it is also called e-gold.

But, how do I trust that the digital gold is genuine?

This is a mostly common concern among the buyer. The authenticity of the digital gold is not a major issue as the government has only authorized digital gold that is issued in association with SAFEGOLD, a government owned entity backed by the expertise of PAMP.  PAMP is one of the world's most reputed gold certifying agency. These two agencies jointly ensure that the gold is of the requisite quality. The equivalent amount of gold held by you in digital form is ring-fenced in the SAFEGOLD vault. That means; your digital gold holdings are backed by actual gold in the vaults of SAFEGOLD. Currently, SAFEGOLD PAMP offers digital gold in India through two modes. One can directly buy and sell digital gold through e-wallet platforms.

Reasons why you should go untraditional and opt for Digital Gold this Diwali
Digital gold offered by SAFEGOLD-PAMP is 24 Karat gold (highest purity) with 999.99 purity; making it valuable through its life.
Minimum transactions can range from Rs.50 to Rs.10,00,000 so there are no entry barriers. 
SAFEGOLD-PAMP is the custodian of the underlying physical gold and your gold is insured and also secured till the time you redeem the gold.
There are no custody charges levied by SAFEGOLD-PAMP for the first five years and after that nominal charges may be applicable. This reduces your cost of holding gold.
Digital gold is safe, smart and convenient. If you are looking at gold as an investment, then digital gold is a smarter option for you, especially considering the flexibility that it offers.
Open Demat Account

Enter First Name & Last Name
Start investing in just
5 minsFree Demat account,
No conditions apply
0%* Brokerage
Flat ₹20 per order
Open FREE Demat Account in 5 minutes

Mobile Number
There is some issue, try later