Tomato Price Surge: Impact on Consumers and FMCG Companies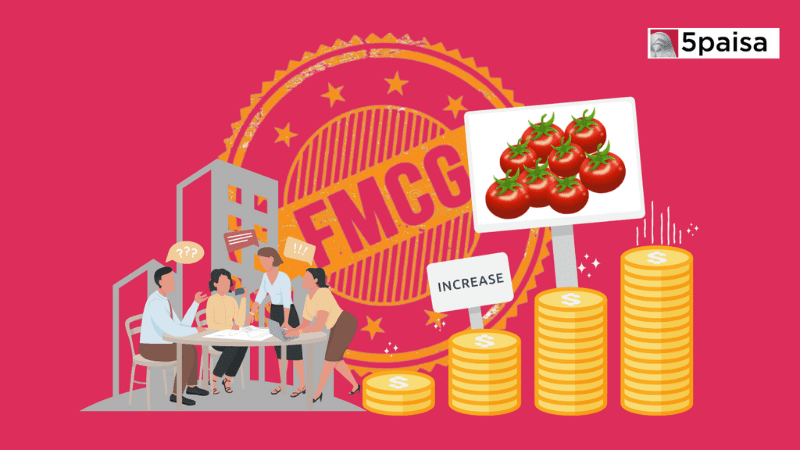 ---

Over the past month, the price of tomatoes in Delhi has skyrocketed from ₹ 30 per kilo to a staggering ₹ 220 per kilo. While inflation during the monsoon season is not uncommon, the recent hike in tomato prices has been unusually sharp, causing significant repercussions in various sectors. The surge in prices has forced consumers, restaurants, and Fast-Moving Consumer Goods (FMCG) companies to adapt to the situation and find alternative solutions to manage the cost and availability of tomatoes.
Impact on Consumers
For the average consumer, the surge in tomato prices has led to increased financial strain. Tomatoes are a staple ingredient in Indian cuisine and are widely used in various dishes, from curries to salads. As prices soared, restaurants and street food vendors have been compelled to adjust their offerings to cope with the high costs or remove tomatoes from their recipes altogether. Consequently, consumers have either faced reduced portion sizes, increased prices for dishes containing tomatoes, or have had to settle for substitutes that slightly alter the taste and experience of their favourite meals.
The use of tomato puree as a replacement for fresh tomatoes has become more prevalent in restaurants and cafes, offering a viable option to maintain flavour while cutting costs. However, despite these adaptations, consumers may still feel the impact of the price rise on their dining experience and grocery bills.
Impact on FMCG Companies
FMCG companies have been hit hard by the tomato price surge, as tomatoes are a key ingredient in many products such as ketchup, sauces, and various ready-to-eat meals. To mitigate losses and retain customers, these companies have implemented several strategies.
1.    Reducing Packet Sizes: FMCG companies often decrease the quantity of products in smaller packets while keeping the price constant. This approach allows consumers to stay within their budgets, but they end up paying more for less.
2.    Eliminating Discounts: Promotions and discounts on large packages are withdrawn, and products are sold at the Maximum Retail Price (MRP). This enables brands to pass on the price hike to consumers without affecting their own profit margins significantly.
3.    Imports of Tomato Concentrate: FMCG companies have turned to importing tomato concentrate, which is more shelf-stable than fresh tomatoes. This ensures a continuous supply of tomatoes for manufacturing despite local shortages and price fluctuations.
4.    Production Management: To counter rising costs, FMCG companies ramp up production during periods of relatively stable tomato prices and halt manufacturing when costs become unviable. This practice helps them navigate through price fluctuations effectively.
Looking Ahead
Experts believe that the unusually high tomato prices are a short-term phenomenon, with a cyclical drop expected during August and September as the monsoon subsides. The arrival of fresh produce from regions like Nashik, Narayangaon, and Aurangabad in Maharashtra is anticipated to stabilize prices and relieve the pressure on both consumers and FMCG companies.
Conclusion
The recent surge in tomato prices in Delhi has presented significant challenges for both consumers and FMCG companies. Consumers have had to deal with increased expenses and altered dining experiences due to tomato scarcity, while FMCG companies have adapted their strategies to manage costs and maintain supplies for their products. The use of tomato puree as a substitute has become a common practice, allowing businesses to navigate through this price hike. As the monsoon season subsides and fresh produce enters the market, it is expected that tomato prices will stabilize, bringing relief to all stakeholders involved. Until then, consumers and companies alike must continue to innovate and adjust to weather the challenges posed by this unusual price surge.
 
Start Investing in 5 mins*
Rs. 20 Flat Per Order | 0% Brokerage
Disclaimer
Investment/Trading in securities Market is subject to market risk, past performance is not a guarantee of future performance. The risk of loss in trading and investment in Securities markets including Equites and Derivatives can be substantial.
Open Free Demat Account
Account belongs to
By proceeding, you agree to the T&C.