Top 5 financial issues that young adults face today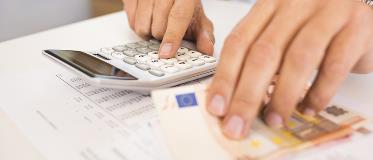 ---

In today's fast paced world, rising incomes and a growing appetite for spending can lead to many financial problems. The issue is even more grave for young adults because they lack a formal education in managing their finances. And so, in order to lead a stable and financially secured life, it is necessary for the young adults to understand the importance of a financial education. If you too fall in this category, read about the financial problems that you may encounter:
Financial Illiteracy: What would have seemed a completely alien concept a decade ago, has now grabbed the headlines worldwide.
Personal finance is rarely taught as a part of the curriculum. Young earning individuals are often ill-prepared to tackle financial problems fresh out of college.
Financial illiteracy leads to poor financial planning. This leads to less wealth and more debt. Poor fiscal foresight also messes up retirement plans.
In fact, most of the problems mentioned below can be tackled with proper personal finance management.
Fortunately, financial literacy doesn't require innate skills and can be learned. A few minutes each day are enough to get you started.
Debt: Consumer debt is the bugbear of young adults. You desire what you don't have, and instant gratification becomes your second nature. Most people accumulate debt to lead the good life, often beyond their means.
It begins with some modest and manageable compromises. And really no one wants to end up in debt!
Lack of knowledge about credit policies and mismanagement of finances turns your debt into a nightmare.
Poor spending habits, sudden crises, and unplanned expenses drag you deeper into debt. Young adults may feel embarrassed about their condition. This prevents them from seeking professional help and anxiety sets in.
Thankfully, debt isn't a permanent curse. It's easy to get out of a debt trap with this simple "M.A.P.S" strategy: -
M – Mindset. A positive mindset and focus on a debt-free life is the first step out.

A – Action. Consistent and prioritized actions are key to a debt-free tomorrow.

P - Plan. Uncoordinated efforts aren't going to get you anywhere. Make a plan and stick to it.

S – Support. So, you got debts! It's really nothing to be ashamed of. Seek financial guidance and personal support from the people closest to you. Get professional help if it's too serious.
Financial Fragility – Ever wondered what you're going to do if you need Rs50,000 in cash on a short notice? Or how to pay for expenses such as repairing the bike after a freak accident? Well, if you don't have backup funds for some emergencies, then you may be financially fragile.
Financial short-sightedness can leave you with little cash in reserve. This is when you become financially fragile.
In a vicious cycle of financial problems, a sudden need for cash may leave you deep in debt.
It's important to have at least some money stored away for an emergency. Saving a little amount, a month can go a long way in securing your financial future. Liquid mutual fund investments offer great liquidity as well short-term growth. For the long-term, a Fixed Deposit wouldn't be a bad call.

Increasing costs – It's all too common for parents to recall a golden era of modest expenses. Young professionals often feel helpless in the face of the rising cost of living.
Inflation has risen at a rapid rate and is a global phenomenon. Paychecks rarely grow at the same rate and interest rates are only marginally better.
Every year you spend more to have pretty much the same things.
Migrating for work adds to the financial burden. Savings become a pipedream and you start living paycheck to paycheck.
Better-paying jobs and multiple income sources may help. Timely investments in financial products also help get a little extra mileage out of your money.

Poor investment- The only thing worse than no investment is a poor one. Uninformed youth tend to go by hearsay and make poor financial decisions.

Timely investment, in line with your goals, can see your money grow. Get in touch with a professional and start investing!
Conclusion:
With a lot of potentials, the young adults do suffer their own set of challenges mentioned above which they need to overcome. After overcoming these they surely have a financially brighter future.
Start Investing in 5 mins*
Rs. 20 Flat Per Order | 0% Brokerage
Open Free Demat Account
Account belongs to
By proceeding, you agree to the T&C.