Uncovering the real truth of Pakistan's economic collapse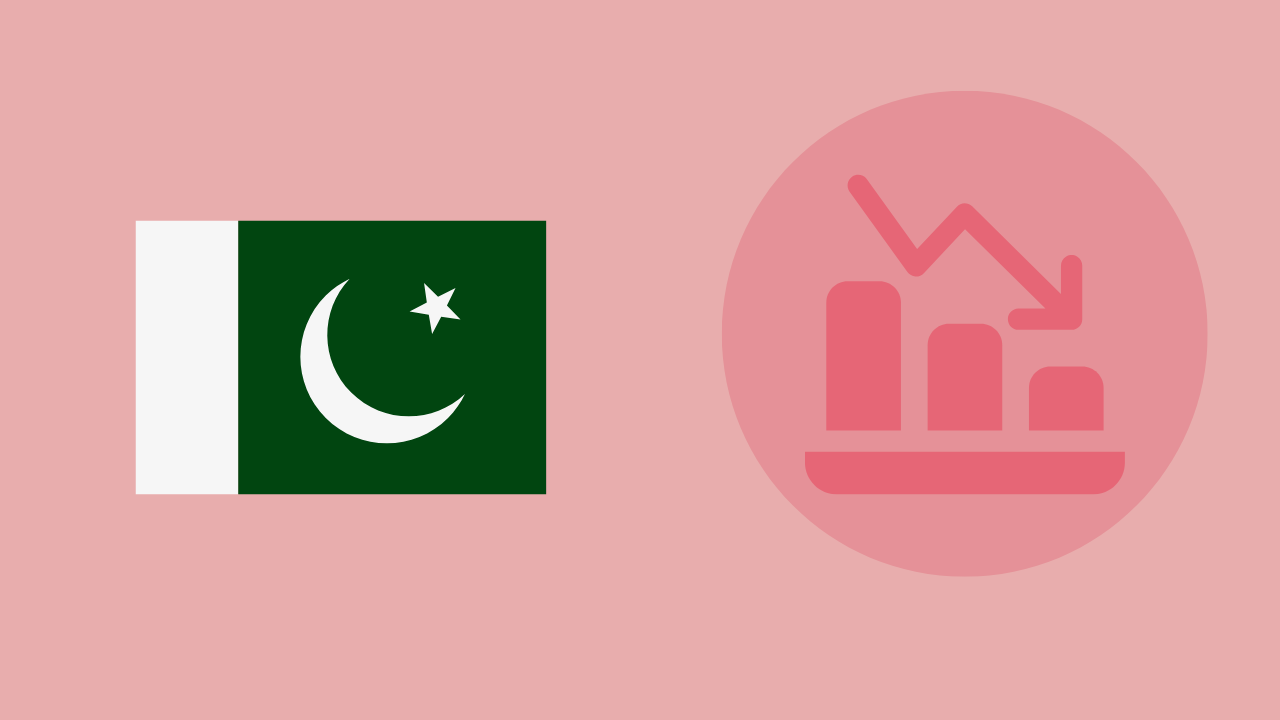 ---

 If you haven't been keeping up with the news, our neighbors are facing a severe economic crisis. Here is what is happening in Pakistan:
- Inflation has reached a staggering 24.5%. The citizens are grappling with the soaring prices, making it difficult to purchase necessities such as food, electricity, and fuel. The situation has become so dire that many are cutting back on meals and taking on multiple jobs just to get by.
- Pakistan's foreign exchange reserves have plummeted to a mere USD 4.343 billion, enough to last just two weeks. Analysts predict that the country barely has enough resources to pay for another month's worth of fuel and energy imports.

- In an effort to conserve energy and avoid an all-out economic collapse, Pakistan has imposed an emergency plan and ordered all markets, restaurants, and shopping malls to close early.

- The government has banned the import of all non-essential luxury items, including cars, cell phones, home appliances, and cosmetics, in a bid to stabilize the economy and preserve their foreign exchange reserves. Restrictions have also been placed on the import of some essential items.
Now, why is Pakistan in trouble?
You see, Pakistan is an import-dependent nation. Pakistan relies heavily on other countries for fuel, cotton, oil, and other crucial goods. But with imports soaring higher and higher, while exports remain stagnant, the country has found itself facing a trade deficit of $48.66 billion. This massive increase of 57% from the previous year has put a strain on the country's economy, leaving the government struggling to make ends meet.
It isn't just the trade deficit. The cash-strapped nation's financial struggles are exacerbated by a lack of ability to boost revenue and an inability to manage expenses. The government has been criticized for not doing enough to widen the tax net and increase revenue sources. With a tax-to-GDP ratio of only 9.2%, it's no surprise that they are struggling to keep up. Secondly, policies such as heavily subsidizing electricity bills and keeping retail petrol and diesel rates low, while seemingly helpful in the short-term, have only added to the country's long-term economic woes.
In Pakistan, the tax revenue is low and billions are being spent on subsidies, leading to a deficit. To overcome this, the country has either taken loans from international organizations and allied nations or dipped into their foreign reserves. But these measures have now run their course, leaving Pakistan struggling to pay for essential imports and resulting in a shortage of goods and skyrocketing prices. Despite attempts to place the blame on external factors such as the pandemic, the reality is that much of the country's economic turmoil stems from decisions made within its borders.
The political leaders of Pakistan are blaming the crisis at external factors like the pandemic, the truth is that much of the nation's economic struggles are self-inflicted.
The real reason behind the crisis
In 1954, during the Cold War between US and Russia, Pakistan was a close ally of the US and received loans to help finance its expenses. However, this meant that successive governments didn't have to reform, raise revenue or tax themselves, instead relying on outside help. Over time, this pattern continued, with Western aid increasing after Pakistan played a crucial role in resisting the Soviet occupation of Afghanistan and again after 9/11 when it became important to the US. Despite this help, the country has struggled with economic problems, accumulating debt and depending on support from allies like China, Saudi Arabia, and the Gulf states. Unfortunately, this pattern of relying on others has become deeply ingrained in the country's political culture and there is little effort to change it, leading to ongoing economic difficulties.
The Pakistani economy saw a surge in growth during the reign of Gen Ziaul Haq and President Pervez Musharraf, but this growth was built on borrowed money from the West. Despite the extra financial resources, the government failed to make the necessary changes to fix the country's economic problems, such as increasing the tax base and improving exports. Instead, they chose to put off reforms and continued with unsustainable policies. As Western aid eventually slowed down, the country turned to expensive foreign and domestic borrowing, leading to a buildup of debt that still cripples the economy today.
In the mid-1980s, Pakistan's financial situation took a turn for the worse. The government's income couldn't even cover its basic expenses. Over the next few years, leaders resorted to borrowing money - both domestically and internationally - to fund not just growth but also everyday expenses. Unfortunately, this trend continued and today, the country is still struggling under the weight of its accumulated debt.
In recent years, Pakistan has swapped its reliance on the West for a closer relationship with strategic allies China, Saudi Arabia, and the Gulf states, who have come to the rescue with financial aid during times of economic and liquidity crisis. From rolling over debt and increasing central bank deposits to boost reserves, these countries have provided much-needed support. 
The recent announcements from the UAE and Saudi Arabia only highlight this ongoing trend of foreign alliances intersecting with financial help to keep Pakistan's economy afloat. Unfortunately, it seems that every time the country's economy takes a turn for the worse, the government must look to the outside world for a rescue. In fact, Pakistan is now on its 23rd IMF program, which further showcases this pattern.

Pakistan is in dire need of a major overhaul of its economic policies. It's time for policy makers to conduct a thorough examination of the underlying causes of the country's financial struggles and develop a comprehensive plan for sustainable growth, free from political interference.

However, it's not just the policy aspect that needs attention. What Pakistan truly needs is stability. Political unrest can severely hinder economic development. It's crucial for the leaders of the nation to prioritize stability and work towards a stable, thriving economy for its citizens.
 
Start Investing in 5 mins*
Rs. 20 Flat Per Order | 0% Brokerage
Disclaimer
Investment/Trading in securities Market is subject to market risk, past performance is not a guarantee of future performance. The risk of loss in trading and investment in Securities markets including Equites and Derivatives can be substantial. Also, The
Open Free Demat Account
Mobile No. belongs to
By proceeding, you agree to the T&C.