US Stock Market Holiday 2023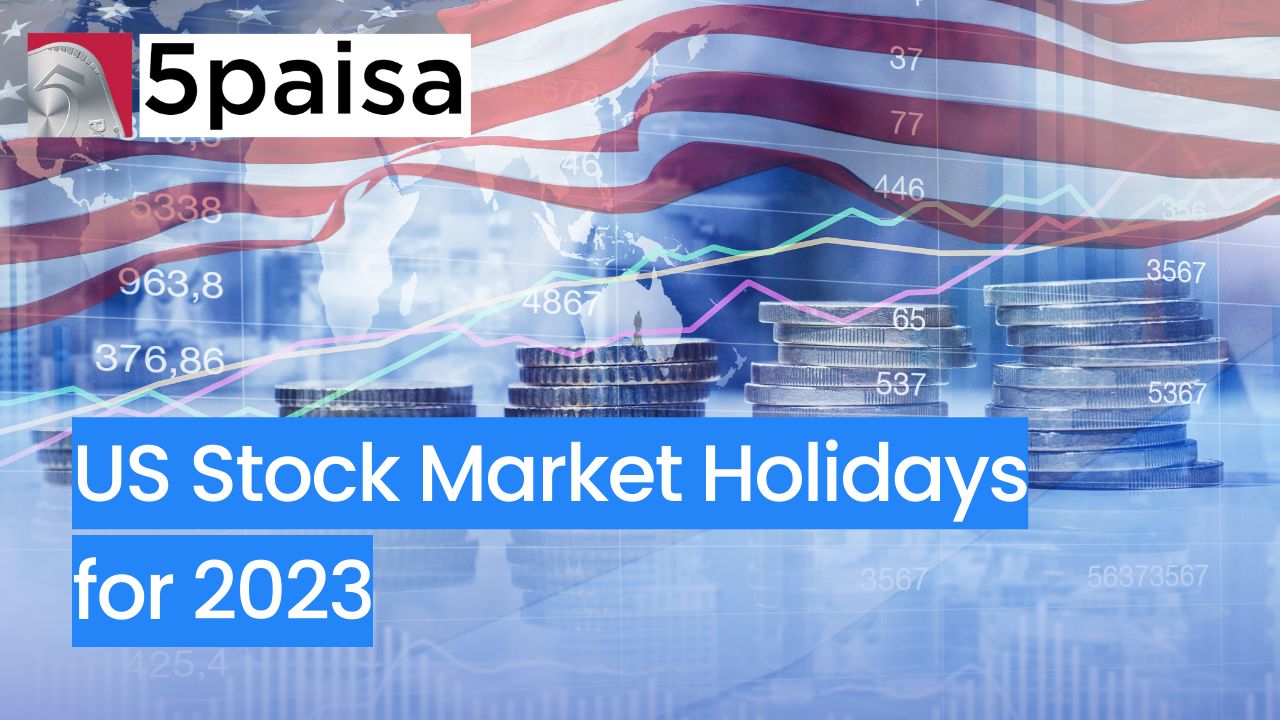 ---

As an expert in the finance and investment industry, let's dive into the significant topic of US stock market holidays for the year 2023. It's essential to grasp the implications of these holidays on trading strategies and market participation for investors. But the stock market also has its holidays and half-days.
Here is a table that shows the US stock market holidays for 2023:
 
| | | |
| --- | --- | --- |
| Holidays | Date | Status |
| New Year's Day |    02-Jan-23 |         Closed |
| Martin Luther King Jr.'s Day |    16-Jan-23 |         Closed |
| President's Day |    20-Feb-23 |         Closed |
| Good Friday |    07-Apr-23 |         Closed |
| Memorial Day |   29-May-23 |         Closed |
| Juneteenth Day |    19-Jun-23 |        Closed |
| Early Close  |    03-Jul-23 |         1 PM |
| Independence Day |    04-Jul-23 |        Closed |
| Labor Day |    04Sep-23 |        Closed |
| Thanksgiving Day |   23-Nov-23 |        Closed |
| Early Close |   24-Nov-23 |         1 PM |
| Christmas Day |   25-Dec-23 |        Closed |
What is the US Stock Market?
The US stock market is a vibrant ecosystem comprising various exchanges, with the New York Stock Exchange (NYSE) and NASDAQ standing out as prominent players. At this platform, investors have the opportunity to engage in the buying and selling of a diverse array of tradable assets. This encompasses stocks, bonds, exchange-traded funds (ETFs), and various other options. 
These marketplaces serve as a platform for buyers and sellers, allowing companies to raise capital by offering ownership shares to the public. This enables seamless transactions and empowers businesses to access the necessary funds for growth and expansion.
For instance, let's consider a tech startup with promising growth potential. To expand its operations and bring innovative products to market, the company seeks funding beyond traditional loans. 
By going public and listing its shares on the US stock market, the company can attract a multitude of investors, raising substantial capital to fuel its growth trajectory.
What Happens on US Stock Market Holidays?
US stock market holidays are designated days when the stock exchanges are closed and trading comes to a halt. These holidays are observed to commemorate significant events or national celebrations. During these times, traders, brokers, and other market participants get a well-deserved break, and trading activities remain suspended until the market reopens.
US Stock Market Timings in India
For Indian investors looking to trade on the US market, understanding the market timings is crucial due to the time zone difference.
The US stock market operates in Eastern Time (ET), which is about 9 hours behind Indian Standard Time (IST). For instance, when it's 9:30 AM ET in the US, it will be 6:30 PM IST in India. Consequently, when the US market closes at 4:00 PM ET, it will be 1:00 AM IST the next day.
Indian investors should be mindful of these time differences and adjust their schedules accordingly if they wish to actively participate in live US market activities.
Investing Strategies to Use During US Market Holidays
There are various strategies that you can use during US market holidays. Some of these strategies include:
Research and Analysis
Utilize market holidays as an opportunity to conduct in-depth research on potential investment opportunities. Analyze financial statements, study industry trends, and stay updated on global events that could impact the markets.
Portfolio Diversification
Use holidays to evaluate your investment portfolio's diversification. Ensure it is well-balanced across different sectors and asset classes to reduce risk.
Learning and Education
Utilize the holiday period to enhance your investment knowledge. Engage in reading books, attending webinars, or watching educational videos to sharpen your trading skills.
Risk Management During US Market Holidays
To manage the risk, you must follow the tips mentioned below:
Limit Orders
Consider using limit orders instead of market orders to buy or sell stocks. Limit orders will enable you to set a specific price at which you are willing to execute a trade, providing more control over your transactions.
Avoid Emotional Decisions
Market holidays can be followed by increased volatility. Don't make impulsive decisions based on short-term fluctuations. Stick with your investment plan and avoid emotional trading.
Stay Informed
Although the US stock market is closed on holidays, global events can impact markets when they reopen. Stay updated on international news and developments that could influence your investments.
Conclusion
US stock market holidays are considered important breaks in the trading calendar; it gives the investors time flexibility to plan as well as adjust their investment strategies. So, it is better to use these periods wisely to conduct research, diversify your portfolio, and focus on risk management to enhance your investment approach. 
Most importantly, you should remember that the US stock market follows a specific schedule and is closed on designated holidays, so always stay informed and plan your trades accordingly.
Frequently Asked Questions
What if a US Stock Market Holiday falls on Sunday?
Which month has the most number of holidays in the US stock market?
How many holidays in the US stock market are there in 2023?
What happens if I have a trade that is scheduled to execute on a holiday?
Start Investing in 5 mins*
Rs. 20 Flat Per Order | 0% Brokerage
Disclaimer
Investment/Trading in securities Market is subject to market risk, past performance is not a guarantee of future performance. The risk of loss in trading and investment in Securities markets including Equites and Derivatives can be substantial.
Open Free Demat Account
Account belongs to
By proceeding, you agree to the T&C.