What are your top 5 Investment Lessons in 2017?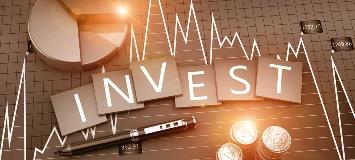 ---

In 2016, the total wealth in India stood at $5.2 trillion. According to market research group New World Wealth, this means we are the 7th richest country in the world!
People are often under the impression that they have to be an economist or have a strong understanding of investments to know how money works. But that's not true. All we have to do is look at everything that happens around us; the constructions of residences and malls, people vacationing, jobs created by new companies, money earned and spent, etc.
Some look at investing as a science, some look it as an art, and others look at it as a craft. But we can improve our understanding of investments and other related decisions only with practice. There is much to learn from the perceptive insights and thinking. Here are just a few things that we learnt this year.
Time
It's essential to invest in the stock market for a long-term. The right time to invest in stocks is when they are available cheap, i.e. the bear phase. Purchasing opportunities in the downturn can help your stocks multiply and become wealthy, over a period of time. One should wait till their stock appreciates a good percentage.
Value
Before buying a stock, it's important to study closely all aspects of the company. Value oriented companies tend to offer higher value for the long term. If there are two products similar nature, go for the one that is less expensive.
For instance, direct plans of mutual funds are priced lower than regular plans. A lower expense ratio directly translates into higher returns for the investor.
Stability
Consistent investment in the stock market will reap a lot of benefits. If done right, the stock market will always deliver, though the quantum or strategy of investments can differ.
For instance, the banking and financial sector was benefitted with people forced to deposit cash into their bank accounts during demonetization. Any investor who could have thought about this strategically would have made a windfall from his investments by now.
Inspection
You can't make wealth the same way someone else did. You need to do your own research before making any investment. You can take advice and help from someone but it's important to make your own decisions as per your requirements. One should invest only in businesses that they understand.
Evaluation
Tangible and intangible assets are also considered while valuing a company. Investors must be wary of the intangible assets, i.e. goodwill, involved. Sometimes due to goodwill, companies with good brands usually trade at higher multiples. Paying too much, even for a great branded company, might not be a good investment then.
To sum it up
Here is a quick recap of the important investment lessons:
Time: Buy when stocks are cheap, sell when they are high.

Value: Value-oriented companies offer higher stock value for a longer term

Stability: Consistent, and not sporadic, investment for greater benefits.

Inspection: Advice from experts is necessary as scenario changes for every person.

Evaluation: Tangible and intangible assets (such as goodwill) to be assessed while evaluating company's stocks.
The coming year could play a crucial role in achieving India's long-term potential of sustainable economic growth. Investors such as us can participate in this growth story through the equity route.
Start Investing in 5 mins*
Rs. 20 Flat Per Order | 0% Brokerage
Open Free Demat Account
Mobile No. belongs to
By proceeding, you agree to the T&C.