Listing Details
Listing Exchange

BSE, NSE

Listing Date

21-Sep-23

IPO Price Range

₹ 211

Listing Price

₹ 281.55

Listing Change

33.4 %

Last Traded Price

₹ 439.2

Current Change

108.2 %
EMS IPO Details
Open Date

08-Sep-23

Close Date

12-Sep-23

Lot Size

70

IPO Size

₹ 321.24 Cr

IPO Price Range

₹ 200 to ₹ 211

Min Investment

₹ 14000

Listing Exchange

BSE, NSE

Basis of Allotment

15-Sep-23

Refunds

18-Sep-23

Credit to Demat Account

20-Sep-23

Listing Date

21-Sep-23
EMS IPO Subscription Status
| Date | QIB | NII | Retail | TOTAL |
| --- | --- | --- | --- | --- |
| 08-Sep-23 | 0.09 | 6.16 | 4.95 | 3.82 |
| 11-Sep-23 | 0.65 | 30.46 | 17.01 | 15.22 |
| 12-Sep-23 | 149.98 | 84.39 | 30.55 | 76.21 |
EMS IPO Synopsis
EMS Limited IPO is all set to open from 8th September to 12th September 2023. The company provides services related to water and wastewater collection, treatment, and disposal. The IPO includes a fresh issue worth ₹146.24 cr and an Offer For Sale (OFS) of 82,94,118 equity shares worth ₹175.00 cr. The total issue size is ₹321.24 cr. The share allotment date is 15th September, and the IPO will be listed on 21st September on the stock exchanges. The price band is ₹200 to ₹211 per share and the lot size is 70 shares.    
Khambatta Securities Limited is the book-running lead manager for this IPO, while KFin Technologies Limited is the registrar. 
Objectives of EMS IPO:
●    Fund working capital requirements 
●    Fund general corporate purposes 
 
EMS IPO Video:
About EMS
Established in 2012, EMS Limited is headquartered in Delhi specializing in providing solutions for water and wastewater management. The company offers end-to-end services, covering everything from initial engineering and design to the construction and installation of water, wastewater, and domestic waste treatment facilities.
EMS Limited is also known as EMS Infracon and its range of services includes:
●    Water Supply Systems
●    Water and Waste Treatment Plants
●    Electrical Transmission and Distribution
●    Road and Allied works
●    Operation and Maintenance of Wastewater Scheme Projects (WWSPs) and Water Supply Scheme Projects (WSSPs) for government authorities/bodies.
WWSPs typically involve the development of Sewage Treatment Plants (STPs), Sewage Network Scheme And Common Effluent Treatment Plants (CETPs). Meanwhile, WSSPs include Water Treatment Plants (WTPs), pumping station installations, and the laying of pipelines for water supply.
To ensure the highest quality in their projects, EMS Limited has its own in-house civil construction team comprising more than 57 skilled engineers. Additionally, they collaborate with third-party consultants and industry experts to deliver high-quality services. The company is also  ISO 9001:2015 certified. 
Peer Comparison
●    VA Tech Wabag Limited
For More Information:
Webstory on EMS IPO
EMS IPO GMP
Profit and Loss
Balance Sheet
| Particulars (in Rs. Crores) | FY23 | FY22 | FY21 |
| --- | --- | --- | --- |
| Revenue | 538.16 | 359.85 | 330.70 |
| EBITDA | 148.99 | 112.51 | 98.89 |
| PAT | 108.81 | 79.04 | 71.95 |
| Particulars (in Rs. Crores) | FY23 | FY22 | FY21 |
| --- | --- | --- | --- |
| Total Assets | 638.71 | 502.55 | 378.31 |
| Share Capital | 47.00 | 11.75 |  11.75 |
| Total Borrowings | 148.77 | 121.43 | 76.23 |
| Particulars (in Rs. Crores) | FY23 | FY22 | FY21 |
| --- | --- | --- | --- |
| Net cash generated from / (used in) operating activities | -25.40 | 22.63 | 35.76 |
| Net cash from / (used in) investing activities | -10.35 | -14.77 | -8.47 |
| Net cash flow from / (used in) financing activities | 56.37 | 2.76 | -10.89 |
| Net increase (decrease) in cash and cash equivalents | 20.62 | 10.62 | 16.39 |
EMS IPO Key Points
Strengths

1. The company has an in-house designing, engineering and execution team.
2. The company has completed 67 projects and has strong execution capabilities with industry experience.
3. It uses traditional technologies in the construction and installation of WWSP or WSSPA.
4. The projects are funded by the World Bank.
5. It has a robust order book.
6. The company has a Scalable and Asset Light Business Model that is supported by its Strong Financial Position.
7. Experienced management team.


Risks

1. The company is 100% dependent for its revenue on the Government projects. Thus, any changes in government policies related to the environment and water treatment or any failure to procure government projects can have an impact on its operations and cash flows.
2. Negative cash flows in the past.
3. It has been black-listed in the past by the two government bodies which can occur again.
4. Any reduction in budgetary allocation by the World Bank to WWTPs (Water and Waste Treatment Plants) and WSSPs (Water Supply Scheme Projects) may affect the number of projects that the government authorities/bodies can undertake and this has a direct impact on the company.
5. COVID-19 or the outbreak of any other severe communicable disease can have a negative impact on the company.
6. Operates in a capital intensive in nature, and involves relatively long gestation periods.
7. Higher working capital requirements.

EMS
How to apply for IPO?
Login to your 5paisa account and select the issue in the
current IPO section

Enter the number of lots and price at which you wish to
apply for

Enter your UPI ID and click on submit. With this, your
bid will be placed with the exchange

You will receive a mandate notification to block funds in
your UPI app

Approve the mandate request on your UPI and funds
will be blocked
Open Demat Account in 5 minutes
Be a part of the 5paisa community - the first listed discount broker of India
There is some issue, try later
Contact Details of EMS IPO
Contact Information
EMS Limited
701, DLF Tower A,
Jasola
New Delhi-110025
Phone: +91 8826696627
Email: cs@ems.co.in
Website: https://ems.co.in/
EMS IPO Register
Kfin Technologies Limited
Phone: 04067162222, 04079611000
Email: ems.ipo@kfintech.com
Website: https://kosmic.kfintech.com/ipostatus/
EMS IPO Lead Manager
Khambatta Securities Limited
IPO News
Top Stories for you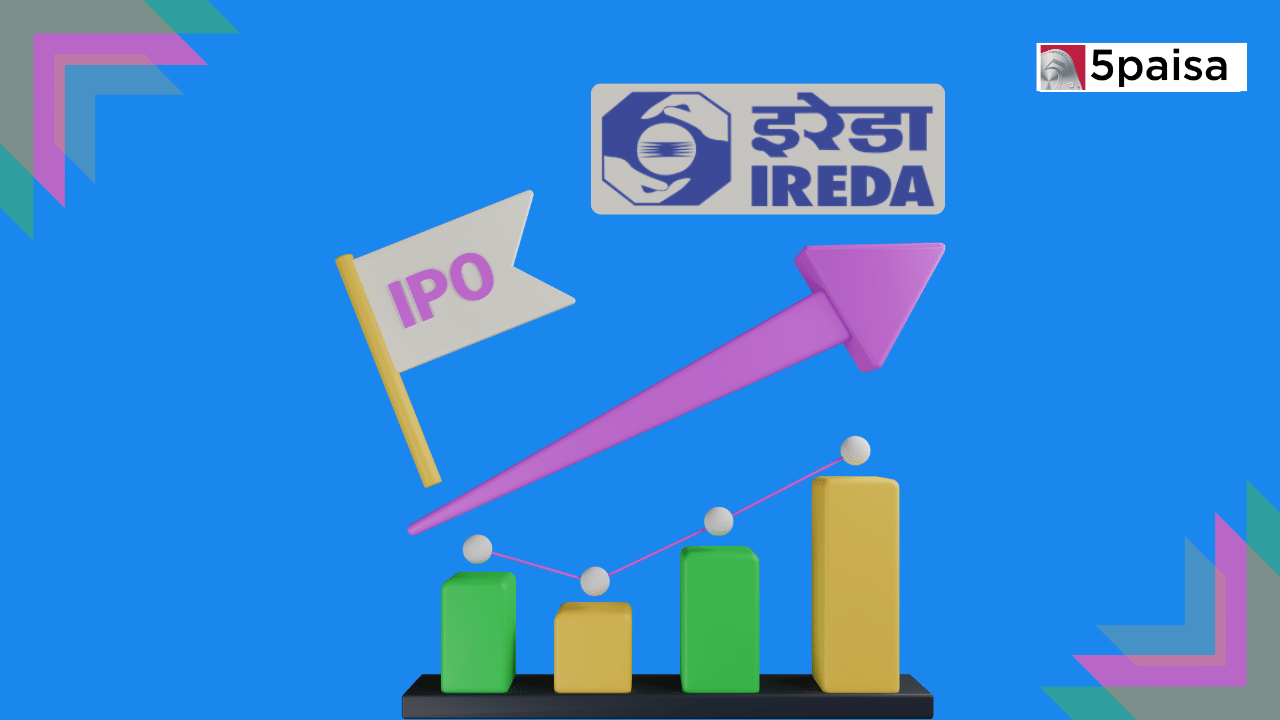 Indian Renewable Energy Development Agency Ltd (IREDA) had a very robust listing on 29th November 2023, listing at a smart premium of 56.25% on the NSE and on top of that managed to ...
IPO Blog
Top Stories for you
Quick take on the IPO of Rocking Deals Circular Economy Ltd The IPO of Rocking Deals Circular Economy Ltd opened for subscription on 22nd November 2023 and closed for subscription on 24th November 2023. The stock of the company had a face value of ₹10 per share and it is a book building issue, with the price band fixed in the range of ₹136 to ₹140 per share. Being a book built issue, the final price will be discovered ...
IPO Guide
Top Stories for you
The IPO cycle, also referred to as Initial Public Offering Cycle, allows private companies to go public and offer the company's shares to the general public for the first time. It ...