IPO Details
Open Date

03-Nov-22

Close Date

07-Nov-22

Lot Size

44

IPO Size

₹ 2,205.57 Cr

IPO Price Range

₹ 319 to ₹ 336

Min Investment

₹ 14036

Listing Exchange

BSE, NSE

Basis of Allotment

11-Nov-22

Refunds

14-Nov-22

Credit to Demat Account

15-Nov-22

Listing Date

16-Nov-22
Global Health (Medanta) IPO Subscription Status
| Date | QIB | NII | Retail | TOTAL |
| --- | --- | --- | --- | --- |
| 03-Nov-22 | 0.54x | 0.18x | 0.12x | 0.26x |
| 04-Nov-22 | 0.56x | 0.96x | 0.25x | 0.49x |
| 07-Nov-22 | 28.64x | 4.02x | 0.88x | 9.58x |
IPO Synopsis
Global Health IPO is set to open on 3rd November and close on 7th November.
The initial public offering (IPO) consists of a fresh issue of equity shares worth Rs 500 crore, and an offer for sale (OFS) up to 5.08 crore equity shares.
The shares will be allotted by 11th November and credited by 15th November. The listing date is fixed for 16th November. 
As a part of the OFS, Anant Investments, an affiliate of private equity major Carlyle Group, and Global Health co-founder Sunil Sachdeva (jointly with Suman Sachdeva) will offload their shares. Presently, Anant Investments holds 25.67 per cent shareholding in Global Health and Sachdeva owns 13.43 per cent stake in the company.
Kotak Mahindra Capital Company, Credit Suisse Securities (India), Jefferies India and JM Financial are the book running lead managers to the IPO.
Objective of Global Health IPO
The proceeds from the fresh issue will be used to pay debt and general corporate purposes.
Global Health IPO Video
About Global Health (Medanta)
Global Health, founded by Naresh Trehan, a renowned cardiovascular and cardiothoracic surgeon, is a leading private multi-speciality tertiary care providers in the north and east regions of India with key specialties of cardiology and cardiac science, neurosciences, oncology, digestive and hepatobiliary sciences, orthopaedics, liver transplant, and kidney and urology. Dr. Trehan has been awarded the prestigious Padma Bhushan and the Padma Shri, the third and fourth-highest civilian awards in India, and the BC Roy Award, in recognition of his distinguished contribution to medicine.  Under the "Medanta" brand, the firm has a network of four operational hospitals in Gurugram, Indore, Ranchi and Lucknow, a hospital which is under construction with an operational outpatient facility in Patna, and one hospital in Noida is planned for development.
It provides healthcare services in over 30 medical specialties and engage over 1,100 doctors led by highly experienced department heads and operational hospitals have 2,176 installed beds. The Indian healthcare delivery industry is estimated to post a healthy 15-17% CAGR between FY21 and FY25 driven by pent up demand, strong fundamentals, and increasing affordability. In 2019, the firm had 1,722 installed beds, which grew to 2,176 installed beds by 2021, representing a growth of 26.36%. Upon operation of the in-patient department at the Patna hospital in FY 2022 and Noida hospital in FY 2025, the number of total installed beds is expected to exceed 3,500 at the end of FY2025 which will cater to domestic and international patients as part of the business strategy to capitalize on medical tourism. 
Related Articles - Know about Global Health IPO GMP
Profit and Loss
Balance Sheet
| Particulars (in Rs. Crores) | FY22 | FY21 | FY20 |
| --- | --- | --- | --- |
| Revenue | 2,166.6 | 1,446.74 | 1,500.42 |
| EBITDA | 489.8 | 222.85 | 230.45 |
| PAT | 196.2 | 28.81 | 36.33 |
| Particulars (in Rs. Crores) | FY22 | FY21 | FY20 |
| --- | --- | --- | --- |
| Total Assets | 3,145.5 | 2,694.11 | 2,666.29 |
| Share Capital | 50.6 | 49.59 | 49.35 |
| Total Borrowings | 837.9 | 644.60 | 621.94 |
| Particulars (in Rs. Crores) | FY22 | FY21 | FY20 |
| --- | --- | --- | --- |
| Net cash generated from/(used in) operating activities | 311.3 | 241.77 | 175.07 |
| Net cash from / (used in) investing activities | -420.9 | -239.15 | -87.07 |
| Net cash flow from / (used in) financing activities | 50.0 | -80.72 | -0.88 |
| Cash and Cash Equivalents at the end of the year / period | 50.0 | -78.11 | 87.12 |
Peer Comparison
| Name of the Company | Total Revenue (in Rs. crores) | Basic EPS | NAV Rs. per share | RoNW % |
| --- | --- | --- | --- | --- |
| Global Health Limited* | 2,205.82 | 7.78 | 63.82 | 12.14% |
| Apollo Hospitals Enterprise Limited | 1,47,408 | 73.42 | 408.78 | 18.86% |
| Fortis Healthcare Limited | 5,744.95 | 7.35 | 88.98 | 11.27% |
| Max Healthcare Institute Limited | 4,058.82 | 6.24 | 58.37 | 9.63% |
| Narayana Hrudayalaya Limited | 3,735.89 | 16.84 | 54.85 | 22.97% |
IPO Key Points
Strengths

• Leading tertiary and quaternary care provider in India, well recognised for clinical expertise in particular in dealing with complicated cases.

• Doctor-led' hospitals driven by skilled and experienced doctors who are among the best in the healthcare space

• Large-scale hospitals with world-class infrastructure and high-end medical equipment and technology

• Focus on under-served areas with dense population and presence in top or capital cities of large states (NCR, Lucknow and Patna)

• Growth opportunities in existing facilities and diversification into new services, including digital health.

Risks

• Stringent restrictions to slow down the spread of Covid-19, including limitations on international and local travel.

• Highly dependent on doctors, nurses and other healthcare professionals thus, failure to retain or attract staff may hurt business.

• Failure to pass on high costs such as manpower cost, infrastructure maintenance and repair cost, high medical equipment cost to the patients.

• Developing or to be developed facilities may experience delays in construction, in reaching full operational capacity.

• Certain land parcels on which the hospital buildings and clinics operate are neither owned by us nor leased to us on a perpetual basis.
How to apply for IPO?
Login to your 5paisa account and select the issue in the
current IPO section

Enter the number of lots and price at which you wish to
apply for

Enter your UPI ID and click on submit. With this, your
bid will be placed with the exchange

You will receive a mandate notification to block funds in
your UPI app

Approve the mandate request on your UPI and funds
will be blocked
Open Demat Account in 5 minutes
Be a part of the 5paisa community - the first listed discount broker of India
There is some issue, try later
Contact Details of Global Health (Medanta) IPO
Contact Information
Global Health Limited
Medanta – Mediclinic,
E-18, Defence Colony,
New Delhi, Delhi 110 024,
Phone: +91 124 483 4060
Email: compliance@medanta.org
Website: https://www.medanta.org/
Global Health (Medanta) IPO Register
KFin Technologies Limited
Phone: 04067162222, 04079611000
Email: globalhealth.ipo@kfintech.com
Website: https://karisma.kfintech.com/
Global Health (Medanta) IPO Lead Manager
Kotak Mahindra Capital Company Limited
Credit Suisse Securities (India) Private Limited 
Jefferies India Private Limited 
JM Financial Limited 
IPO News
Top Stories for you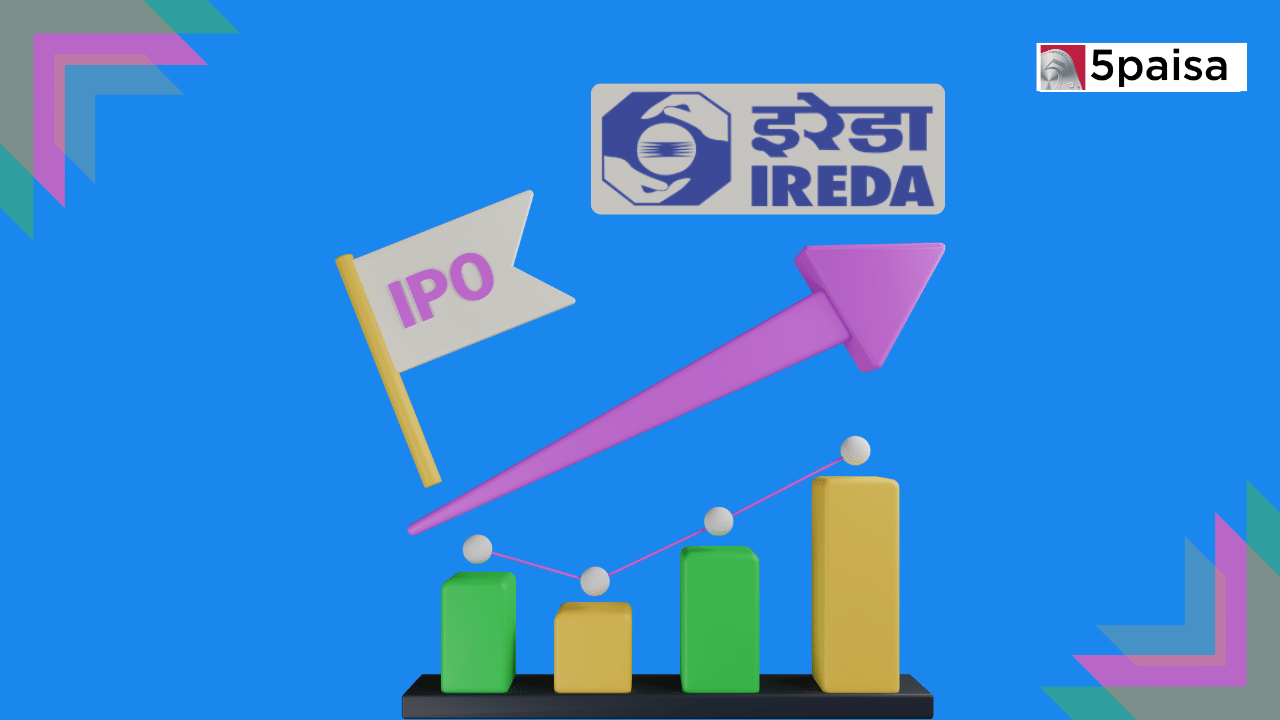 Indian Renewable Energy Development Agency Ltd (IREDA) had a very robust listing on 29th November 2023, listing at a smart premium of 56.25% on the NSE and on top of that managed to ...
IPO Blog
Top Stories for you
Quick take on the IPO of Rocking Deals Circular Economy Ltd The IPO of Rocking Deals Circular Economy Ltd opened for subscription on 22nd November 2023 and closed for subscription on 24th November 2023. The stock of the company had a face value of ₹10 per share and it is a book building issue, with the price band fixed in the range of ₹136 to ₹140 per share. Being a book built issue, the final price will be discovered ...
IPO Guide
Top Stories for you
The IPO cycle, also referred to as Initial Public Offering Cycle, allows private companies to go public and offer the company's shares to the general public for the first time. It ...