Rustomjee IPO Details
Open Date

14-Nov-22

Close Date

16-Nov-22

Lot Size

27

IPO Size

₹ 635.00 Cr

IPO Price Range

₹ 514 to ₹541

Min Investment

₹ 13878

Listing Exchange

BSE, NSE

Basis of Allotment

21-Nov-22

Refunds

22-Nov-22

Credit to Demat Account

23-Nov-22

Listing Date

24-Nov-22
Keystone Realtors IPO Subscription Status
| Date | QIB | NII | Retail | TOTAL |
| --- | --- | --- | --- | --- |
| 16-Nov-22 | 3.84x | 3.03x | 0.53x | 2.01x |
| 15-Nov-22 | 0.49x | 0.72x | 0.24x | 0.41x |
| 14-Nov-22 | 0.00x | 0.11x | 0.12x | 0.08x |
Rustomjee IPO Synopsis
Keystone Realty, prominent Mumbai-based real estate developer, is coming up with a Rs. 635 crore IPO which opens on 14TH November and closes on 16th November. The issue consists of a mixture of fresh issue of Rs. 560 crore and offers for sale (OFS) of Rs. 75 crores.
Promoters Boman Rustom Irani, Percy Sorabji Chowdhry, and Chandresh Dinesh Mehta will be participating in the offer for sale.
The lot size is 27 shares while the price band is fixed between Rs. 514 – Rs. 541 per share. The allotment of shares will be done by 21st November and the issue will list on the exchanges on 24th November.
Axis Capital and Credit Suisse Securities (India) are the book-running lead manager for the IPO.
Objective of Rustomjee IPO
The proceeds from the fresh issue will be utilised to 
•    repay certain borrowings availed by the company and subsidiaries
•    funding acquisitions of future real estate projects
•    general corporate purposes
Rustomjee IPO Video
About Keystone Realtors
Keystone Realtors is one of the prominent real estate developers (in terms of absorption in number of units) in the micro markets that it is present in. It commands a market share of 28% in Khar, 23% market in Juhu, 11% in Bandra East, 14% in Virar, 3% in Thane and 5% in Bhandup in terms of absorption (in units) from 2017 to 2021. As of June 30, 2022, it had 32 Completed Projects, 12 Ongoing Projects and 21 Forthcoming Projects across the Mumbai Metropolitan Region ("MMR") that includes a comprehensive range of projects under the affordable, mid and mass, aspirational, premium and super premium categories, all under its Rustomjee brand.
The company develops luxury projects which are environment friendly. For example, it uses solar panels in its projects to generate electricity for common areas to reduce reliance on non-renewable sources of energy. The business model allows the company to minimise the upfront capital expenditure compared to direct acquisition of land parcels, which ensures that the capital allocation is balanced and calibrated, allowing it to generate revenue with lower initial investments.
Keystone Realty plans to leverage its strength and experience in redevelopment, focus on such opportunities in Mumbai's city centre locations and major suburbs, and continue to expand its business by following a disciplined approach with an asset-light model. It also plans to improve operational efficiency with technological innovation, trusted vendors, and stakeholder management.
Some of the notable projects include:
•    Rustomjee Elements, a large gated community in Upper Juhu, Mumbai; 
•    Rustomjee Paramount, a signature complex in Khar, Mumbai;
•    Rustomjee Seasons, 3.82 acres gated community in Bandra Annexe, Mumbai; 
•    Rustomjee Crown, a 5.75 acres land parcel for high-end development at Prabhadevi, South Mumbai, consisting of three high-rise towers
Check out our webstories on Keystone IPO
Profit and Loss
Balance Sheet
| Particulars (in Rs. Crores) | FY22 | FY21 | FY20 |
| --- | --- | --- | --- |
| Revenue | 1269.4 | 848.7 | 1211.5 |
| EBITDA | 210.7 | 149.5 | 193.4 |
| PAT | 135.8 | 231.8 | 14.5 |
| Particulars (in Rs. Crores) | FY22 | FY21 | FY20 |
| --- | --- | --- | --- |
| Total Assets | 3876.8 | 3654.1 | 4415.3 |
| Share Capital | 100.0 | 100.0 | 100.0 |
| Total Borrowings | 1558.0 | 1220.3 | 2513.9 |
| Particulars (in Rs. Crores) | FY22 | FY21 | FY20 |
| --- | --- | --- | --- |
| Net cash generated from/(used in) operating activities | -109.6 | 642.5 | 351.1 |
| Net cash from / (used in) investing activities | -137.7 | -235.1 | -199.8 |
| Net cash flow from / (used in) financing activities | 154.0 | -609.3 | 171.2 |
| Net increase (decrease) in cash and cash equivalents | -93.3 | -201.9 | 322.5 |
Peer Comparison
Name of the Company
Total Income
(Rs. Cr)
Basic EPS
NAV Rs. per share
PE
RoNW %
Keystone Realtors Limited
1,302.97
13.96
93.24
NA
14.97%
Macrotech Developers Limited
9,579.17
26.28
255.11
36.06
10.30%
Godrej Properties Limited
2,585.69
12.68
312.09
99.31
4.06%
Oberoi Realty Limited
2,752.42
28.8
286.47
32.16
10.05%
Sunteck Realty Limited
534.02
1.79
198.77
220.34
0.90%
Rustomjee IPO Key Points
Strengths

1. Well established customer-centric brand in the Mumbai Metropolitan Region
2. Amongst the leading residential real estate development companies in MMR with a well-diversified portfolio and strong pipeline
3. Asset-light and scalable model resulting in profitability and stable financial performance
4. Demonstrated project execution capabilities with in-house functional expertise
5. Technology focused operations resulting in operational efficiency and enhancing customer experiences


Risks

1. Fluctuations in market conditions in the Mumbai Metropolitan Region
2. Ability to anticipate and respond to consumer preferences requirements
3. Significant increases in prices or shortage of or delay or disruption in supply of, construction materials and equipment
4. An increase in the price of land and/ or shortages of land
5. Unsecured loans availed by us may be recalled by lenders

Rustomjee
How to apply for IPO?
Login to your 5paisa account and select the issue in the
current IPO section

Enter the number of lots and price at which you wish to
apply for

Enter your UPI ID and click on submit. With this, your
bid will be placed with the exchange

You will receive a mandate notification to block funds in
your UPI app

Approve the mandate request on your UPI and funds
will be blocked
Open Demat Account in 5 minutes
Be a part of the 5paisa community - the first listed discount broker of India
There is some issue, try later
Contact Details of Keystone Realtors IPO
Contact Information
Keystone Realtors Limited
702, Natraj, MV Road Junction,
Western Express Highway,
Andheri (East), Mumbai, Maharashtra, 400069
Phone: +91 (22) 6676 6888
Email: cs@rustomjee.com
Website: https://www.rustomjee.com/
Keystone Realtors IPO Register
Link Intime India Private Ltd
Phone: +91-22-4918 6270
Email: rustomjee.ipo@linkintime.co.in
Website: https://linkintime.co.in/
Keystone Realtors IPO Lead Manager
Axis Capital Limited (Past IPO Performance)
Credit Suisse Securities (India) Private Limited (Past IPO Performance)
IPO News
Top Stories for you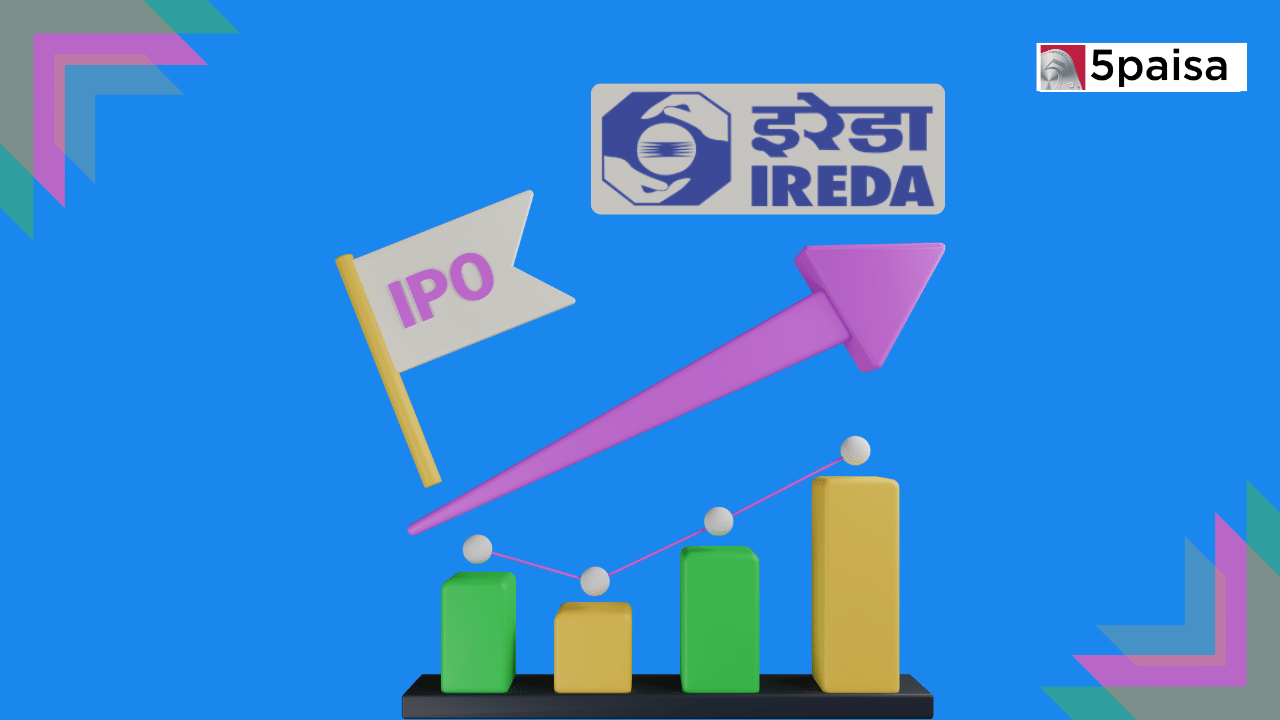 Indian Renewable Energy Development Agency Ltd (IREDA) had a very robust listing on 29th November 2023, listing at a smart premium of 56.25% on the NSE and on top of that managed to ...
IPO Blog
Top Stories for you
Quick take on the IPO of Rocking Deals Circular Economy Ltd The IPO of Rocking Deals Circular Economy Ltd opened for subscription on 22nd November 2023 and closed for subscription on 24th November 2023. The stock of the company had a face value of ₹10 per share and it is a book building issue, with the price band fixed in the range of ₹136 to ₹140 per share. Being a book built issue, the final price will be discovered ...
IPO Guide
Top Stories for you
The IPO cycle, also referred to as Initial Public Offering Cycle, allows private companies to go public and offer the company's shares to the general public for the first time. It ...