Listing Details
Listing Exchange

BSE, NSE

Listing Date

23-Dec-22

IPO Price Range

₹ 481

Listing Price

₹ 471.3

Listing Change

-6.9 %

Last Traded Price

₹ 786.1

Current Change

55.4 %
Landmark Cars IPO Details
Open Date

13-Dec-22

Close Date

15-Dec-22

Lot Size

29

IPO Size

₹ 552 Cr

IPO Price Range

₹ 481 - 506

Min Investment

₹ 13949

Listing Exchange

BSE, NSE

Basis of Allotment

20-Dec-22

Refunds

21-Dec-22

Credit to Demat Account

22-Dec-22

Listing Date

23-Dec-22
Landmark Cars IPO Subscription Status
| Date | QIB | NII | Retail | EMP | TOTAL |
| --- | --- | --- | --- | --- | --- |
| 13-Dec-22 | 0.00x | 0.39x | 0.17x | 1.20x | 0.17x |
| 14-Dec-22 | 0.09x | 0.84x | 0.36x | 2.18x | 0.39x |
| 15-Dec-22 | 8.71x | 1.32x | 0.59x | 2.93x | 3.06x |
Landmark Cars IPO Synopsis
Car dealership player, Landmark Cars Limited IPO worth Rs. 552 crores open on 13th December and closes on 15th December. 
The issue consists of a fresh issue of equity shares aggregating to ₹150 crores and an offer for sale (OFS) of up to ₹402 crores. The price band for the issue is fixed at Rs. 481 – Rs. 506 per share while the GMP premium is trading at Rs. 55. The lot size is set for 29 shares per lot. The shares will be allotted on 20th December and the issue will be listed on 23rd December on the stock exchanges. 
The book running lead managers to the offer namely, Axis Capital Limited and ICICI Securities Limited
Objective of Landmark Cars IPO
The proceeds from the issue will be used for: 
1.    to utilise for repayment/pre-payment, partly or full, of certain borrowings availed by it
2.    General corporate purposes
 
Landmark Cars IPO Video
About Landmark Cars
Group Landmark, which was founded by Sanjay Thakker in 1997, also runs an insurance broking business and employs more than 3,000 people.
Landmark Cars, based out Ahmedabad, has over 100 dealerships across the country for brands including Mercedes-Benz, Honda, Jeep, Volkswagen and Renault.  It also caters to the commercial vehicle retail business of Ashok Leyland in India
The auto dealership business of Landmark Cars is spread across 29 cities in places such as Gujarat, West Bengal, Maharashtra, Madhya Pradesh, Delhi, and Punjab. The group recently announced its association with China-based electric vehicle (EV) manufacturer BYD for the sale and after-sales services of its EVs in India.
CRISIL Research expects the premium segment to grow at a CAGR of 10-12% CAGR from Fiscal 2021 to Fiscal 2026, while the luxury segment is expected to grow at a CAGR of 20-22% during the same period
in Fiscal 2021, it sold 13,282 new vehicles including new passenger vehicles of Mercedes-Benz, Honda, Volkswagen, Jeep and Renault and new commercial vehicles of Ashok Leyland
It also provides after-sales service and spare parts. The offerings at each of its dealerships comprise repair and collision repair services and include both warranty work, insurance claim work and customer paid services.
The company also deals in buying and selling of pre-owned passenger vehicles
Know About: Landmark Cars IPO GMP
Profit and Loss
Balance Sheet
| Particulars (in Rs. Crores) | FY22 | FY21 | FY20 |
| --- | --- | --- | --- |
| Revenue | 2976.5 | 1956.1 | 2218.6 |
| EBITDA | 187.3 | 120.1 | 83.2 |
| PAT | 66.2 | -11.1 | -28.9 |
| Particulars (in Rs. Crores) | FY22 | FY21 | FY20 |
| --- | --- | --- | --- |
| Total Assets | 1085.4 | 887.9 | 831.8 |
| Share Capital | 18.3 | 18.3 | 18.3 |
| Total Borrowings | 308.5 | 327.4 | 357.9 |
| Particulars (in Rs. Crores) | FY22 | FY21 | FY20 |
| --- | --- | --- | --- |
| Net cash generated from / (used in) operating activities | 76.4 | 42.8 | 209.7 |
| Net cash from / (used in) investing activities | -33.9 | -22.0 | -65.9 |
| Net cash flow from / (used in) financing activities | -37.5 | -33.4 | -148.3 |
| Net increase (decrease) in cash and cash equivalents | 5.0 | -12.7 | -4.5 |
Peer Comparison
There are no listed companies in India that engage in a business similar to that of the company. 
Landmark Cars IPO Key Points
Strengths:

1. Leading automotive dealership for major OEMs with a strong focus on high growth segments
2. Growing presence in after-sales segment leading predictable growth in revenues and superior margins
3. Robust business processes leveraging technological innovation and digitalization
4. Comprehensive business model capturing entire customer value-chai

Risks:

1. It is subjected to the significant influence of, and restrictions imposed by OEMs pursuant to the terms of its dealership or agency agreements that may adversely impact the business
2. Success depends on the value, perception, marketing and overall competitiveness of the OEMs' vehicle brands in India
3. The decision by any of the OEMs not to renew, to terminate or to require adverse material modifications to any of its dealership or agency agreements entered into with them could have a material effect.
4. Increasing competition among automotive dealerships through online and offline marketing and competition from the unauthorized service centres may have an adverse impact on the business.
Landmark Cars
How to apply for IPO?
Login to your 5paisa account and select the issue in the
current IPO section

Enter the number of lots and price at which you wish to
apply for

Enter your UPI ID and click on submit. With this, your
bid will be placed with the exchange

You will receive a mandate notification to block funds in
your UPI app

Approve the mandate request on your UPI and funds
will be blocked
Open Demat Account in 5 minutes
Be a part of the 5paisa community - the first listed discount broker of India
There is some issue, try later
Contact Details of Landmark Cars IPO
Contact Information
Landmark Cars Limited
Landmark House, Opp. AEC, S.G. Highway, Thaltej, Near Gurudwara
Ahmedabad,Gujarat-380059
India
Website: https://www.grouplandmark.in/
Phone: +22 6271 9040
Email: companysecretary@landmarkindia.net
Landmark Cars IPO Register
Link Intime India Private Ltd
C 101, 247 Park, L.B.S.Marg,
Vikhroli (West), Mumbai - 400083
Website: http://www.linkintime.co.in
Phone: +91-22-4918 6270
Email: landmark.ipo@linkintime.co.in
Landmark Cars IPO Lead Manager
ICICI Securities Limited
Axis Capital Limited
IPO News
Top Stories for you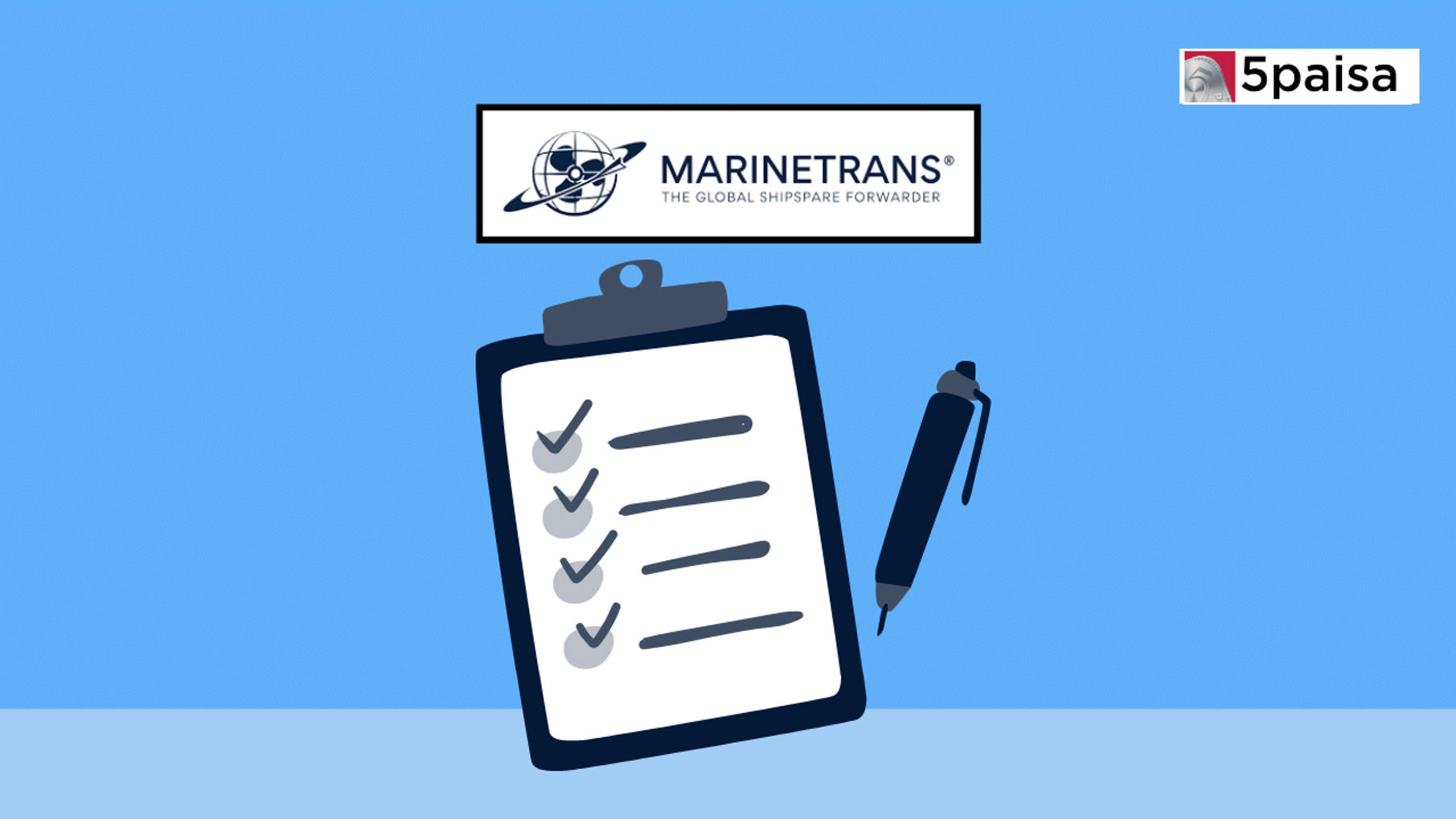 Premium listing for Marinetrans India IPO, then upper circuit Marinetrans India IPO had a relatively strong ...
IPO Blog
Top Stories for you
Quick take on the IPO of Sheetal Universal Ltd The IPO of Sheetal Universal Ltd opened for subscription on 04th December 2023 and closed for subscription on 06th December 2023. The stock of Sheetal Universal Ltd has a face value of ₹10 per share and it is a fixed price issue with the issuer price already fixed at ₹70 per share. The Sheetal Universal IPO has only a fresh ...
IPO Guide
Top Stories for you
The IPO cycle, also referred to as Initial Public Offering Cycle, allows private companies to go public and offer the company's shares to the general public for the first time. It ...