Listing Details
Listing Exchange

BSE, NSE

Listing Date

16-Aug-23

IPO Price Range

₹ 54

Listing Price

₹ 81.99

Listing Change

43.8 %

Last Traded Price

₹ 85.85

Current Change

50.6 %
SBFC Finance IPO Details
Open Date

03-Aug-23

Close Date

07-Aug-23

Lot Size

260

IPO Size

₹ 1,025 Cr

IPO Price Range

₹ 54 to ₹ 57

Min Investment

₹ 14,040

Listing Exchange

BSE, NSE

Basis of Allotment

10-Aug-23

Refunds

11-Aug-23

Credit to Demat Account

14-Aug-23

Listing Date

16-Aug-23
SBFC Finance IPO Subscription Status
| Date | QIB | NII | Retail | TOTAL |
| --- | --- | --- | --- | --- |
| 03-Aug-23 | 0.03 | 4.37 | 2.22 | 2.05 |
| 04-Aug-23 | 7.09 | 13.70 | 5.26 | 7.52 |
| 07-Aug-23 | 203.61 | 51.82 | 11.60 | 74.06 |
SBFC Finance IPO Synopsis
SBFC Finance Limited is all set to open from 3rd August to 7th August 2023. SBFC Finance is a non-deposit-taking NBFC. The IPO includes a fresh issue of ₹600 crore and an Offer-for-Sale (OFS) of ₹425 crore. The total IPO size is ₹1025 crore. The share allotment date is 10th August, and the IPO will be listed on 16th August on the stock exchanges. The price band is ₹54 to ₹57, and the IPO size is 260 shares.   
ICICI Securities Limited, Axis Capital Limited, and Kotak Mahindra Capital Company Limited are the book-running lead managers for this IPO, while KFin Technologies Limited is the registrar. 
Objectives of SBFC Finance IPO
To fund future capital requirements arising out of the growth of the business and assets.
 
SBFC Finance IPO Video:
About SBFC Finance
Founded in 2008, SBFC Finance operates as a non-deposit-taking non-banking finance company (NBFC), catering to diverse segments including entrepreneurs, small business owners, self-employed individuals, and salaried/working-class individuals. Their primary offerings include Secured MSME Loans and Loans against Gold. 
As an MSME-focused NBFC in India, SBFC Finance has achieved remarkable growth with their assets under management ("AUM") expanding at a CAGR of 40% from Fiscal 2019 to Fiscal 2022, as per the CRISIL Report.
As of December 31, 2022, SBFC Finance had extended its presence to 105+ cities across 16 states, and 2 union territories, with a network of 137 branches. SBFC Finance enjoys robust backing from esteemed institutional investors like the Clermont Group, Arpwood Group, and Malabar Group, further solidifying their credibility and potential in the financial market.
SBFC's one of their standout tools is "Leviosa," which is a loan origination platform equipped to efficiently onboard and disburse loans. Additionally, SBFC Finance has established a dedicated "Gold Genie" sales application, which enables gold loan disbursals directly at customers' homes, adding a touch of convenience to their services.
Peer Comparison
●    Aavas Financiers Ltd
●    Aptus Value Housing Finance India Ltd
●    Home First Finance Company India Ltd
●    Five Star Business Finance Limited
●    AU Small Finance Bank Ltd
For More Information:

Webstory on SBFC Finance IPO
SBFC Finance IPO GMP
Profit and Loss
Balance Sheet
| Particulars (in Rs. Crores) | FY23 | FY22 | FY21 |
| --- | --- | --- | --- |
| Revenue | 732.81 | 529.05 | 507.09 |
| EBITDA | 538.99 | 444.00 | 397.46 |
| PAT | 149.73 | 64.52 | 85.01 |
| Particulars (in Rs. Crores) | FY23 | FY22 | FY21 |
| --- | --- | --- | --- |
| Total Assets | 5746.44 | 4515.03 | 4231.19 |
| Share Capital | - | - | - |
| Total Borrowings | 4019.17 | 3227.86 | 3026.08 |
| Particulars (in Rs. Crores) | FY23 | FY22 | FY21 |
| --- | --- | --- | --- |
| Net cash generated from / (used in) operating activities | -1244.95 | -821.64 | -275.19 |
| Net cash from / (used in) investing activities | 205.91 | 651.81 | 375.05 |
| Net cash flow from / (used in) financing activities | 1071.00 | 183.03 | 186.66 |
| Net increase (decrease) in cash and cash equivalents | 31.96 | 13.20 | -86.80 |
SBFC Finance IPO Key Points
Strengths

1. SBFC Finance has a PAN India network.
2. In the MSME-focused NBFC segment, it enjoys the highest AUM with a growth of 44% CAGR between FY19 AND FY23..
3. The company has a disbursement growth of CAGR 40% between FY21 and FY23.
4. Its entire loan portfolio is built through in-house origination, reducing dependence on direct selling agents or connectors.
5. The company has a robust liability franchise, maintaining a healthy financial position with a low cost of funds.
6. It has consistent financial performance, supported by sustainable and profitable growth.


Risks

1. Any default by borrowers can impact the business negatively.
2. Interest rate risk and interest rate volatility can impact net interest income and net interest margin.
3. Cash flow from operations is negative which can repeat.
4. Negative credit rating can impact the overall business.

SBFC Finance
How to apply for IPO?
Login to your 5paisa account and select the issue in the
current IPO section

Enter the number of lots and price at which you wish to
apply for

Enter your UPI ID and click on submit. With this, your
bid will be placed with the exchange

You will receive a mandate notification to block funds in
your UPI app

Approve the mandate request on your UPI and funds
will be blocked
Open Demat Account in 5 minutes
Be a part of the 5paisa community - the first listed discount broker of India
There is some issue, try later
Contact Details of SBFC Finance IPO
Contact Information
SBFC Finance Limited
103, 1st Floor, C&B Square, Sangam Complex,
Andheri Kurla Road, Village Chakala,
Andheri (East), Mumbai - 400 059
Phone: 022 6787 5344
Email: complianceofficer@sbfc.com
Website: http://www.sbfc.com/
SBFC Finance IPO Register
Kfin Technologies Limited
Phone: 04067162222, 04079611000
Email: Sbfc.ipo@kfintech.com
Website: https://kosmic.kfintech.com/ipostatus/
SBFC Finance IPO Lead Manager
Icici Securities Limited
Axis Capital Limited
Kotak Mahindra Capital Company Limited
IPO News
Top Stories for you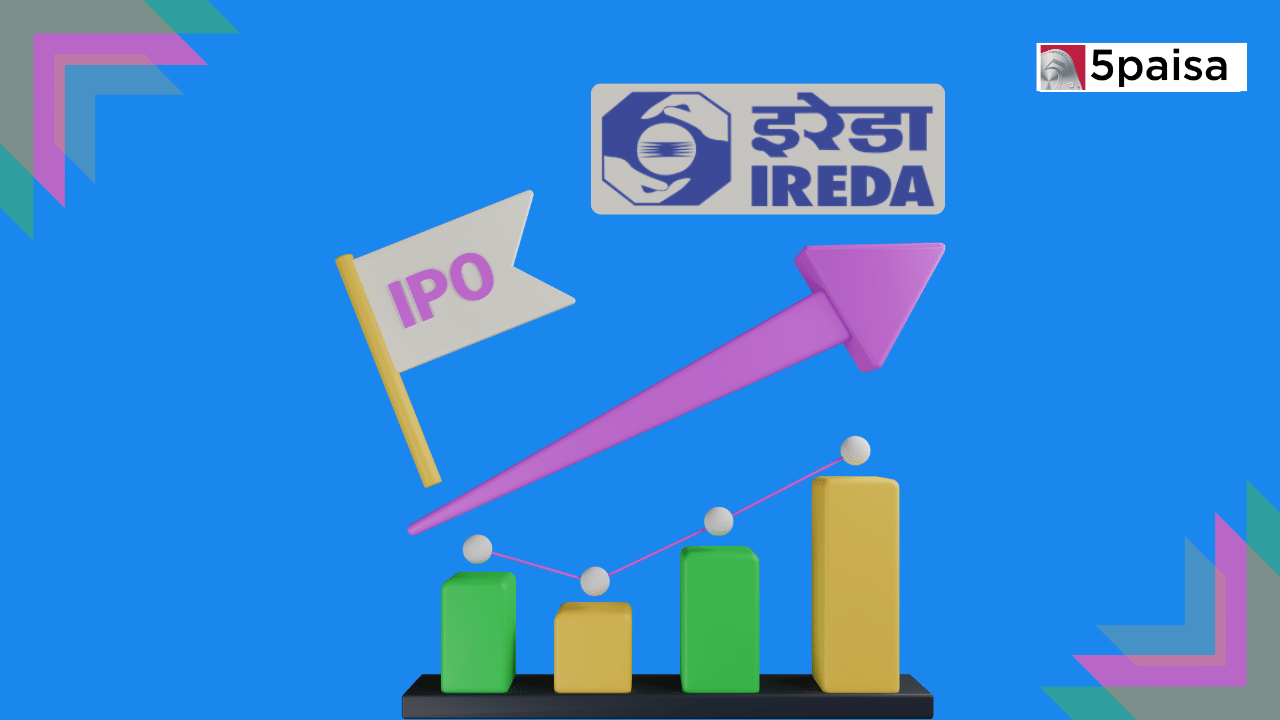 Indian Renewable Energy Development Agency Ltd (IREDA) had a very robust listing on 29th November 2023, listing at a smart premium of 56.25% on the NSE and on top of that managed to ...
IPO Blog
Top Stories for you
Quick take on the IPO of Rocking Deals Circular Economy Ltd The IPO of Rocking Deals Circular Economy Ltd opened for subscription on 22nd November 2023 and closed for subscription on 24th November 2023. The stock of the company had a face value of ₹10 per share and it is a book building issue, with the price band fixed in the range of ₹136 to ₹140 per share. Being a book built issue, the final price will be discovered ...
IPO Guide
Top Stories for you
The IPO cycle, also referred to as Initial Public Offering Cycle, allows private companies to go public and offer the company's shares to the general public for the first time. It ...