Listing Details
Listing Exchange

BSE, NSE

Listing Date

14-Jul-23

IPO Price Range

₹ 301

Listing Price

₹ 431

Listing Change

36.0 %

Last Traded Price

₹ 725.75

Current Change

128.9 %
Senco Gold IPO IPO Details
Open Date

04-Jul-23

Close Date

06-Jul-23

Lot Size

47

IPO Size

₹ 405.00 Cr

IPO Price Range

₹ 301 to ₹ 317

Min Investment

₹ 14147

Listing Exchange

BSE, NSE

Basis of Allotment

11-Jul-23

Refunds

12-Jul-23

Credit to Demat Account

13-Jul-23

Listing Date

14-Jul-23
Senco Gold IPO Subscription Status
| Date | QIB | NII | Retail | TOTAL |
| --- | --- | --- | --- | --- |
| 04-Jul-23 | 0.00 | 0.66 | 1.21 | 0.75 |
| 05-Jul-23 | 0.28 | 3.79 | 3.92 | 2.85 |
| 06-Jul-23 | 190.56 | 68.44 | 16.27 | 77.24 |
Senco Gold IPO IPO Synopsis
Senco Gold Limited is a pan-India jewelry retailer its IPO opens on 4th July and closes on 6th July.
The issue consists of a total issue of Rs. 405 Cr. The price band for the issue is fixed at Rs.301 to Rs.317 per share. The lot size is set for 47 shares per lot. The shares will be allotted on the 11th of July and the issue will be listed on the 14th July on the stock exchanges.
The book-running lead manager to the offer are IIFL Securities Ltd, Ambit Private Limited, and Sbi Capital Markets Limited. Mr. Suvankar Sen, Jai Hanuman Shri Siddhivinayak Trust, and Om Gaan Ganpataye Bajrangbali Trust are the company promoters.
Objectives of the Senco Gold IPO
The company intends to utilize the net proceeds from the issue towards the funding of the following objects:
1.    Funding the working capital requirements of the company, and
2.    General corporate purposes.
 
Senco Gold IPO Video:
About Senco Gold
Senco Gold Limited is a pan-India jewelry retailer. The products are sold under its brand name "Senco Gold & Diamonds".
Senco Gold primarily sells gold and diamond jewelry along with jewelry made of silver, platinum, precious and semi-precious stones, and other metals. The company also offers costume jewelry, gold, and silver coins, and utensils made of silver.
Through its Everlite (lightweight jewelry), Gossip (silver and fashion jewelry) brands, and Aham collection (jewelry for men) the company aims to cater to the younger generation by building brands focused on jewelry of smaller average ticket size. The company's D'Signia Showrooms and Vivaha collection aim to cater to customers seeking heavier or premium designer jewelry or a more premium jewelry retail shopping experience.
The company has over 136 showrooms. It includes 70 company-operated showrooms and 61 franchisee showrooms spread across 99 cities and over 13 states across India.
 
For More Information:
Webstory on Senco Gold IPO
Senco Gold IPO GMP
Profit and Loss
Balance Sheet
| Particulars (in Rs. Crores) | FY22 | FY21 | FY20 |
| --- | --- | --- | --- |
| Revenue | 4077.40 | 3534.64 | 2660.37 |
| EBITDA | 347.75 | 289.95 | 189.86 |
| PAT | 57.67 | 47.85 | 22.17 |
| Particulars (in Rs. Crores) | FY22 | FY21 | FY20 |
| --- | --- | --- | --- |
| Total Assets | 2905.31 | 2100.18 | 1559.29 |
| Share Capital | 55.85 | 53.18 | 53.18 |
| Total Borrowings | 1177.17 | 862.97 | 532.44 |
| Particulars (in Rs. Crores) | FY22 | FY21 | FY20 |
| --- | --- | --- | --- |
| Net cash generated from / (used in) operating activities | -76.10 | -69.88 | 180.91 |
| Net cash from / (used in) investing activities | -198.03 | -157.09 | -53.65 |
| Net cash flow from / (used in) financing activities | 247.02 | 228.01 | -122.37 |
| Net increase (decrease) in cash and cash equivalents | -0.06 | 1.03 | 4.88 |

Peer Comparison
●    Kalyan Jewellers India Limited
●    Titan Company Limited
Senco Gold IPO IPO Key Points
Strengths

1. The company has a strong brand name with heritage and a legacy of over five decades
2. Largest organized jewelry retail player in the eastern region of India based on a number of stores
3. Strong "Company Operated Showroom" foundation combined with a well-established, asset-light "franchise" model that increases operating leverage
4. A calibrated focus on lightweight, affordable jewelry is used to appeal to the younger and more affluent market.


Risks

1. The Company faces significant competition in the Indian jewelry market, it risks losing a substantial portion of its customers and market share which will adversely affect the business, financial condition, results of operations, and prospects.
2. The Company requires significant amounts of working capital for continued growth. Its inability to meet the working capital requirements, on commercially acceptable terms, may have an adverse impact on the business, financial condition, and results of operations.
3. The company requires certain approvals, permits, and licenses in the ordinary course of business, and any failure or delay to obtain or renew them or to comply with their conditions in the future may adversely affect the operations.
4. The use of the words "Senco" in the corporate and trading names by certain third parties who have the right to use those words in their names may lead consumers to confuse them with the company's name and if they experience any negative publicity, it could have an adverse effect on its business, results of operations and financial condition. This confusion might also lead to the Company losing business to such competitors and might adversely affect its goodwill.

Senco Gold IPO
How to apply for IPO?
Login to your 5paisa account and select the issue in the
current IPO section

Enter the number of lots and price at which you wish to
apply for

Enter your UPI ID and click on submit. With this, your
bid will be placed with the exchange

You will receive a mandate notification to block funds in
your UPI app

Approve the mandate request on your UPI and funds
will be blocked
Open Demat Account in 5 minutes
Be a part of the 5paisa community - the first listed discount broker of India
There is some issue, try later
Contact Details of Senco Gold IPO
Contact Information
Senco Gold Limited
Diamond Prestige, 41A,
A.J.C. Bose Road, 10th floor,
Unit no. 1001, Kolkata – 700 017
Phone: +91 33 4021 5000
Email: corporate@sencogold.co.in
Website: https://sencogoldanddiamonds.com/
Senco Gold IPO Register
Kfin Technologies Limited
Phone: 04067162222, 04079611000
Email: sencagold.ipo@kfintech.com
Website: https://karisma.kfintech.com/
Senco Gold IPO Lead Manager
IIFL Securities Ltd
Ambit Private Limited
SBI Capital Markets Limited
IPO News
Top Stories for you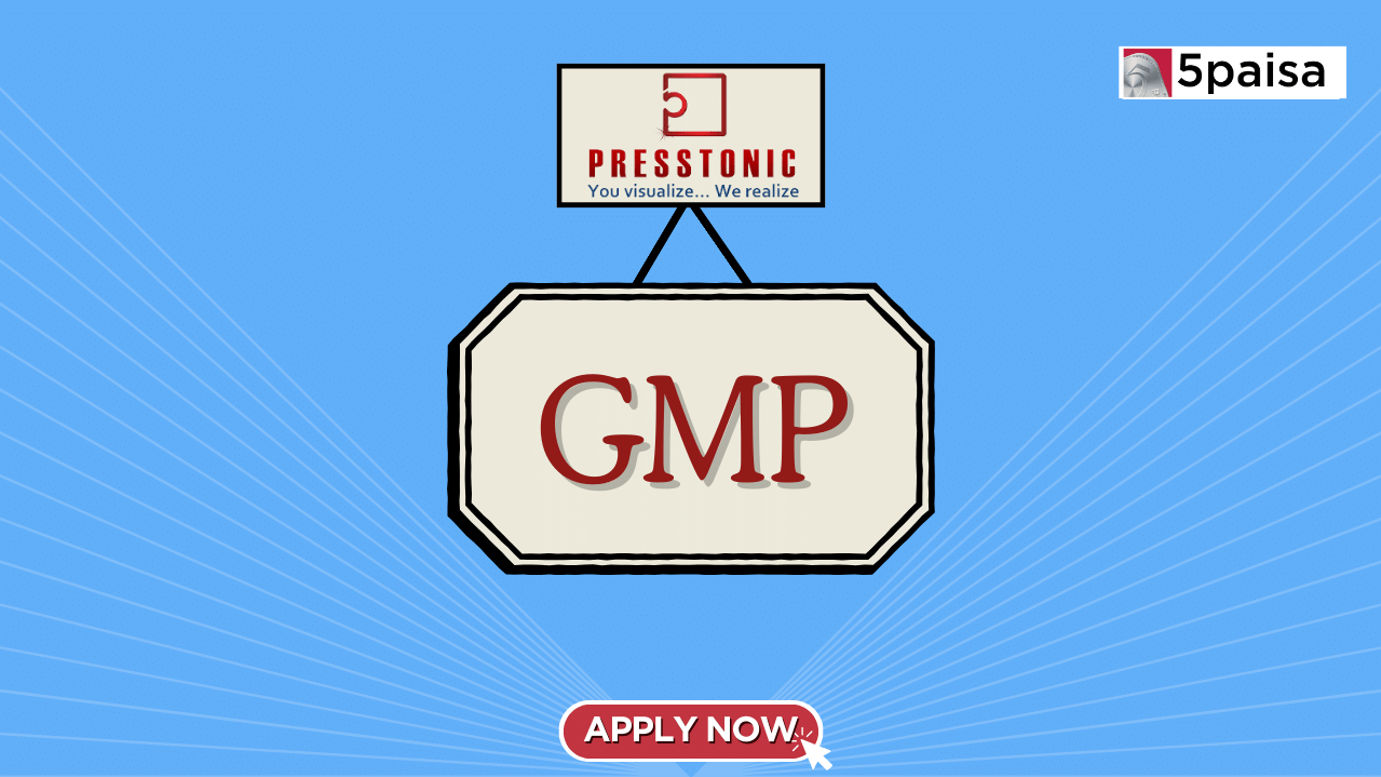 Presstonic Engineering IPO opened for subscription on 11th December 2023 and closes for subscription on 13th December 2023. The stock of Presstonic Engineering IPO has a face value of ₹10 per share and it is a fixed price issue with the issue price already fixed at ₹72 per share.
IPO Blog
Top Stories for you
Quick take on the IPO of Sheetal Universal Ltd The IPO of Sheetal Universal Ltd opened for subscription on 04th December 2023 and closed for subscription on 06th December 2023. The stock of Sheetal Universal Ltd has a face value of ₹10 per share and it is a fixed price issue with the issuer price already fixed at ₹70 per share. The Sheetal Universal IPO has only a fresh ...
IPO Guide
Top Stories for you
The IPO cycle, also referred to as Initial Public Offering Cycle, allows private companies to go public and offer the company's shares to the general public for the first time. It ...