As startups face funding slowdown, governance failures add to the woes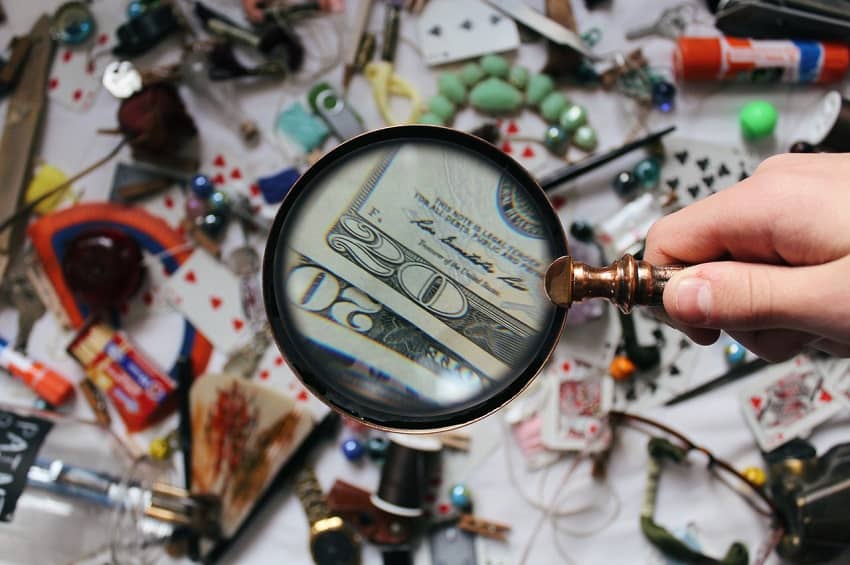 ---

In a May 2019 interview, Ankiti Bose, then 27, told a business news channel that to be an entrepreneur, "you have to be a pathological optimist".
Bose was on a high back then as she was on course to becoming the first Indian woman to found a billion-dollar startup. Almost two years on, that dream seems to have come undone.
Allegations of financial irregularities in March prompted an investigation into her Singapore-based startup Zilingo, valued at $970 million in 2019, and led to the dismissal of co-founder Bose as CEO in May.
Her ouster plunged the once high-flying startup into crisis and sent shockwaves through Southeast Asia and India's technology startup industry.
Significantly, Zilingo's troubles come at a time when startups in India and elsewhere are staring at the possibility of a severe funding crunch as the era of cheap money ends with central banks globally raising interest rates. Already, many startups have started cutting costs and laying off employees to brace for challenging times ahead.
Zilingo, however, isn't the only company rocked by controversy. Several other startups, many of those backed by venture capital firm Sequoia Capital, have been in the news for issues related to corporate governance and financial audits. These include fintech company BharatPe as well as social commerce platform Trell.
And then there is Infra.Market, a unicorn that counts Tiger Global as an investor and which faces a tax evasion probe. But more on that a little later.
Zilingo booms
Singapore-based Zilingo was founded in 2015 by Bose, who was then working for Sequoia Capital, and her next-door neighbour in Bangalore, Kapoor, an alumnus of the Indian Institute of Technology, Guwahati, who had earlier been with Yahoo. The two met over a casual get-together and ended up founding Zilingo.
Initially, Zilingo wanted to bring different big and small businesses online. The platform onboarded more than 1,500 sellers in Thailand and Singapore, who were primarily selling clothing, accessories, bags, shoes and beauty products to customers. The company is no more merely a marketplace. It is a B2B platform that helps digitise every aspect of a seller's workflow and supply chain.
In 2018, Zilingo began to team up with fintech companies to help provide working capital to small sellers, to help them buy raw material.
Then, in early 2019, Zilingo raised $226 million from investors including Sequoia and Temasek. This funding pushed its valuation to $970 million, close to the coveted $1 billion mark at which a startup attains unicorn status.
In fact, in just four years, between 2015 and 2019, Zilingo grew its active user base to seven million, according to a CNBC report. From Southeast Asia, it grew to cover merchants across 15 regions across the world, and employ 500 people across eight countries.
And the bust
Late last year, Zilingo began its latest effort to raise fresh money. In late 2021, the company forecast that its core net revenue would rise from about $40 million in financial year 2021 to around $60 million in the following year, and to $100 million in 2023, a news report by Bloomberg said, citing a presentation.
The company said it anticipated breaking even on core earnings before interest, tax, amortisation and depreciation (EBITDA) basis in the financial year 2023 and then reach nearly $200 million by 2026.
The company had been trying to raise $150-200 million, with help from the Goldman Sachs Group. This is when investors began to question its finances as part of the due diligence process. Singapore state investment firm Temasek Holdings and Sequoia Capital India began investigating the financial numbers of the company.
Zilingo's auditors raised questions about its accounting. The auditors reportedly found that the company had not filed annual financial statements since 2019, had not accounted for transactions and for revenues spanning across a platform spanning thousands of small merchants. Bose denied all these allegations.
Earlier this week, news reports said that Zilingo's board of directors was weighing options for the embattled startup, after a financial adviser to the company said liquidation was the most viable solution and another company co-founder presented an 11th-hour pitch for a management buyout.
Zilingo's board members met earlier in the week to discuss the alternatives. They were shown, among other things, a presentation from adviser Deloitte LLP to sell off the company's assets, according to a Bloomberg report, citing sources. The report said that Bose's co-founder Dhruv Kapoor, who is supposed to have secured commitments from a motley group of investors, including an unnamed private equity firm, also made a surprise pitch for a buyout.
Even though the meeting ended without a final decision, the report noted that the offer detailed plans for the investor group to inject $8 million in new equity in a newly incorporated entity in tranches, while the remaining assets and the old corporate entity would be liquidated in due course.
Interestingly, Bose has reportedly supported Kapoor's proposal. The board will reportedly meet again to deliberate, but even liquidation may hardly be the end of Zilingo's troubles.
Trell in turmoil
Zilingo is not the only Sequoia-backed startup that has been in the news lately for serious corporate governance lapses. Trell is another case in point.
Pulkit Agrawal, Arun Lodhi, Prashant Sachan and Bimal Kartheek Rebba founded Trell in 2016 as a community-based social network, which soon became India's fastest-growing lifestyle community-commerce platform. Trell pivoted to a lifestyle-centric short video app, before entering into video commerce model in 2021.
In March, it was first reported that EY India was conducting a forensic audit at Trell. It was reported the following month that Sequoia had called for the probe at Trell after receiving whistleblower complaints, much like in the case of Zilingo.
The probe began after Trell, which was last valued at $120 million, got a term sheet from Denmark's Bestseller A/S for a new funding round at a valuation of close to $750 million. These talks later fell apart.
And much like Zilingo, which cut its employee count from 900 in 2020 to 500, Trell has seen layoffs, to trim costs.
The BharatPe brouhaha
The board of Sequoia-backed fintech BharatPe, where controversy had erupted before Zilingo and Trell, had also brought in audit firms Alvarez & Marshal and PricewaterhouseCoopers (PwC) to look at governance and financial practices at the company, as the spat between co-founder Ashneer Grover and the board of directors became public.
At BharatPe, too, Sequoia faced allegations of overlooking key aspects in the company's operations and financials when investing in the past, which has snowballed into wider concerns about misappropriation of funds by key personnel.
Grover had to eventually resign from BharatPe on March 1, but both he and the company's board of directors and management continue to engage in verbal spats.
Then there's law firm Algo Legal, founded by former Sequoia general counsel Sandeep Kapoor. According to news reports, Sequoia told its portfolio companies that it stopped working with Algo Legal after an investigation into a portfolio company found 'concerning incidents' involving the law firm and related parties.
"Sequoia India and Southeast Asia came to be informed of concerning incidents involving Algo Legal, a service provider associated with a former senior Sequoia India employee, and related entities. A recently concluded investigation in a portfolio company has also brought concerning details to light regarding such entities," the venture capital firm said in an email, which was first reported by The Economic Times.
As it has been fighting these multiple fires, in May it was reported that Sequoia had postponed the close of its new India and Southeast Asia funds. Sequoia announced raising $2.85 billion for the funds in June.
Infra.Market, Zetwerk
In March, Indian income tax authorities seized "a large number of incriminating evidences" that revealed Pune-based Infra.Market "booked bogus purchases" and disclosed an additional income of Rs 224 crore following a probe.
Infra.Market counts Tiger Global, Nexus Venture Partners and Accel among its investors, and was valued at $2.5 billion last year. The company operates a B2B marketplace that helps construction and real estate companies procure materials and handle logistics for their projects.
The tax department said that the company made "huge unaccounted cash expenditure and obtained accommodation entries, aggregating to the tune of over Rs 400 crore". The department also said that Infra.Market's executives, when confronted, "admitted under oath this modus operandi" and offered to pay their due tax liability.
Also in March, another unicorn startup faced tax scrutiny. Tax authorities carried out searches at the premises of Zetwerk, which operates a manufacturing services platform.
Zetwerk was last year valued at $1.33 billion when it raised $150 million in a funding round led by New York-based D1 Capital. Its other investors include Avenir, IIFL, Greenoaks Capital, Lightspeed Venture Partners, Sequoia and Accel.
The way forward
Optimistic and ambitious these startups and their founders may have been, they will perhaps learn with time that no business can sustain for long and develop a legacy of its own sans scruples and a sense of moral rectitude.
Rajan Anandan, the former head of Google India and now a managing director at Sequoia, emphasised as much. Anandan said at an event this week that Indian startups can potentially create 100 million jobs but they must focus on corporate governance to build world-class companies.
"The last thing that has really come to light over the last three-seven months is corporate governance. The Indian ecosystem is now entering a new phase. To build world-class companies, you have to have world-class corporate governance," Anandan said.
Start Investing in 5 mins*
Rs. 20 Flat Per Order | 0% Brokerage
About the Author
Open Free Demat Account
Account belongs to
By proceeding, you agree to the T&C.