Five largecap names that investors should keep an eye on today!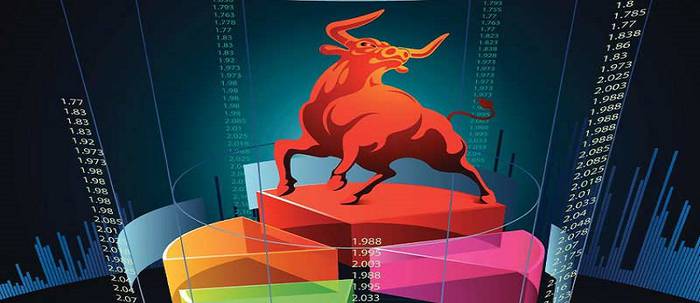 ---

The mega-merger of HDFC and HDFC Bank set the momentum for today's session. Let's find out the big news in the largecap space this morning.
HDFC Bank, Bajaj Auto, Asian Paints, L&T and Avenue Supermarts are among the stocks that are in the news on Monday. Let us see why! 
HDFC Bank: The biggest bank by market capitalization today announced the merger of HDFC Ltd, along with its wholly-owned subsidiaries, HDFC Investments Ltd and HDFC Holdings Ltd with HDFC Bank Ltd. HDFC will acquire a 41% stake in HDFC Bank through the transformational merger, according to an HDFC Bank filing with the stock exchanges. HDFC Ltd's shareholding in HDFC Bank will be extinguished under the scheme. Post this, HDFC Bank will be 100% owned by public shareholders and existing shareholders of HDFC Limited will own 41% of HDFC Bank. The bank foresees a boost to its customer base and a strong housing loan portfolio on account of this transformational combination. This mega news has surged the share price of HDFC Bank by 14.3% in the morning trades. At 10.15 am on Monday, HDFC Bank was trading at Rs 1707.75, up 13.37% or Rs 201.45 per share.
Bajaj Auto: The company released its monthly sales figure which stated that the company sold 2,97,188 units in March 2022, compared to 3,69,448 units in March 2021, a 20% decrease. A total of 1,26,752 units were sold domestically, with 1,70,436 units exported. In FY22, the company's overall sales increased by 8% to 43,08,433 units, compared to the same period the previous year. Domestic sales fell 6% to 18,01,807 units in FY22, while exports increased 22% to 25,06,626 units. At the time of writing, shares of Bajaj Auto were trading Rs 3746, up by 0.21% or Rs 7.90.
Asian Paints: The biggest player in the paints business announced that it will acquire stakes in two companies - White Teak and Weatherseal Fenestration - in a move to strengthen its presence in the fast-growing home improvement and decor segment. Obgenix Software (popularly known by the brand name 'White Teak') for the acquisition of 100% of its equity share capital in a staggered manner over the next three years, subject to certain conditions. The company would be acquiring 49% of its equity share capital for a consideration of Rs 180 crore (approx.) along with an earn out up to a maximum of Rs. 114 crore, while the remaining 51% of the equity share capital would be acquired in a staggered manner. Asian Paints has also agreed to acquire an additional 23.9% stake in Weatherseal Fenestration from its promoters, in a staggered manner, over the next three years. At 10.10 am on Monday, Asian Paints was trading at Rs 3120, up 0.13% or Rs 3.9 per share
L&T: The company announced that it will form a joint venture with Indian Oil and ReNew to manufacture Electrolyzers. The tripartite venture is a synergistic alliance that brings together the strong credentials of L&T in designing, executing, and delivering EPC projects, IndianOil's established expertise in petroleum refining along with its presence across the energy spectrum, and the expertise of ReNew in offering and developing utility-scale renewable energy solutions. Additionally, IndianOil and L&T have signed a binding term sheet to form a JV with equity participation to manufacture and sell Electrolyzers used in the production of Green Hydrogen. On Monday at 10.05 am, L&T was trading at Rs 1814.90, up 1.39% or Rs 24.8 per share.
Avenue Supermarts: The company which owns and manages retail brand D-Mart, announced on Sunday that its standalone income from operations climbed 17.8% to Rs 8,606.09 crore in the quarter ended March 2022, compared to Rs 7,303.13 crore the previous year. In Q4 March 2020, the company's revenue was Rs 6,193.53 crore, up from Rs 5,033.37 crore in Q4 March 2019. According to an exchange filing, Avenue Supermarts had a total of 284 outlets as of March 31, 2022. Avenue Supermarts' consolidated net profit increased by 23.62% to Rs 552.56 crore in Q3 December 2021 over Q3 December 2020, thanks to a 22.22% growth in net sales to Rs 9217.76 crore. At 10.10 am on Monday, Avenue Supermarts was trading at Rs 4100, up 0.43% or Rs 17.7 per share.
Also read: Low price stocks: These scrips are locked in the upper circuit on April 4
Start Investing in 5 mins*
Rs. 20 Flat Per Order | 0% Brokerage
About the Author
Open Free Demat Account
Mobile No. belongs to
By proceeding, you agree to the T&C.