Hindalco & Texmaco Team Up for Eco-Friendly Aluminum Rail Wagons, Coaches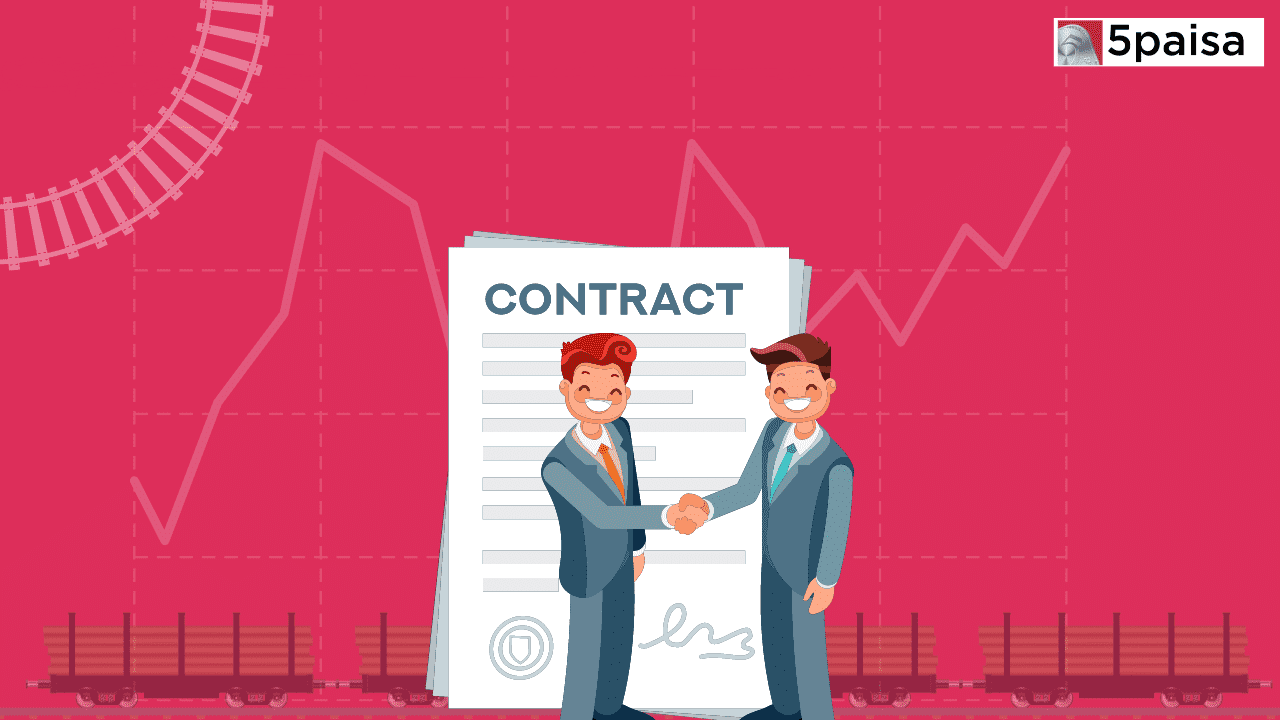 ---

Hindalco and Texmaco are partnering to revolutionize India's railway sector with advanced aluminum rail technology, aligned with emission reduction goals. Hindalco's expertise in aluminum alloys and Texmaco's design prowess drive the collaboration, targeting a transformative impact and synergizing with Indian Railways' 'Mission 3000 MT' plan to double freight capacity. However, Hindalco's Q2 2023 financials reveal a 40.4% YoY drop in net profit due to revenue challenges and Novelis' struggles. Amidst these hurdles, signs of recovery emerge with a 2% sequential net profit increase, supported by the strategic partnership's focus on innovation and sustainability.
Hindalco and Texmaco Join Hands to Make Trains Greener
In a landmark collaboration set to reshape India's railway landscape and champion environmental sustainability, Hindalco Industries Ltd, a flagship entity of the Aditya Birla Group, has joined forces with Texmaco Rail & Engineering Ltd, a renowned engineering firm. Their visionary partnership aims to revolutionize rail transport by pioneering cutting-edge aluminum rail wagons and coaches, aligning seamlessly with Indian Railways' ambitious drive to slash emissions and optimize operational efficiency.
At the heart of this strategic alliance is the recognition of Indian Railways' audacious 'Mission 3000 MT' endeavor, which seeks to double freight capacity and secure an impressive 45% market share in the freight sector by 2027. Hindalco and Texmaco have embarked on an inspiring transformation journey, leveraging Hindalco's unmatched prowess in producing distinctive aluminum alloys, profiles, sheets, and plates, as well as their expertise in fabrication and welding.
Hindalco's groundbreaking aluminum freight rake, introduced just last year, has already showcased remarkable outcomes. Boasting a remarkable 180-ton weight reduction compared to conventional rakes and an impressive 19% increase in payload-to-tare weight ratio, this innovative rake not only slashes energy consumption but also endures minimal wear and tear. These strides align seamlessly with Indian Railways' aspirations for heightened efficiency and eco-friendliness.
Bringing an impressive 80-year legacy to the partnership, Texmaco, an industry veteran in manufacturing freight cars, contributes a wealth of technical wisdom. The firm will oversee the entire design process, establish cutting-edge manufacturing facilities, set up efficient production lines, and provide a skilled workforce. The fusion of Hindalco's groundbreaking materials and Texmaco's engineering prowess promises to usher in a new era of rail transportation across India.
Satish Pai, Managing Director of Hindalco, underlines the collaboration's momentous significance, remarking, "With the debut of India's inaugural aluminum rake, we've already showcased the elevated payload and substantial CO2 reduction potential that aluminum rakes offer. This partnership will further fortify our role in elevating the value proposition for the freight industry and passenger mobility, all while propelling the Railways toward its net-zero targets."
As Hindalco and Texmaco embark on this synergistic journey, Indian Railways' 'Mission 3000 MT' takes a resolute step toward realizing its freight capacity augmentation and emission reduction aspirations. This partnership doesn't just underscore the potency of innovative collaborations; it also underscores the pivotal role the private sector can play in shaping a greener future for India's transportation sector.
Hindalco Q1 Results 
Hindalco Industries has reported a notable year-on-year decline in its consolidated net profit for the first quarter of 2023, signaling a financial landscape marked by several factors, including reduced revenue from operations and challenges encountered by its subsidiary, Novelis.
During the June 2023 quarter, the consolidated net profit stood at ₹2,454 crore, registering a substantial 40.4% decrease compared to the same period last year. Concurrently, revenue from operations experienced an approximate 9% year-on-year dip, settling at ₹52,991 crore. Encouragingly, the consolidated net profit exhibited a modest 2% sequential upswing, hinting at a nascent recovery trajectory.
A pivotal factor impacting Hindalco's performance was the performance of its subsidiary, Novelis. The US-based Novelis contributes over 63% of Hindalco's total revenue. Regrettably, Novelis reported a significant 20% dip in net sales, attributed to factors including reduced shipments, cost inflation, and a less favorable metal recycling benefit. As the globe's premier rolled aluminum producer, Novelis also faced a 25% year-on-year decline in core profit.
Furthermore, the broader profits of non-ferrous metal companies bore the brunt of plummeting prices for metals such as copper and aluminum in the quarter. Both Vedanta and Hindustan Zinc, subsidiaries of the Vedanta Group, encountered challenges in sustaining profitability amid these market fluctuations.
Management Insights:
Hindalco Industries Managing Director, Mr. Satish Pai, recently shared noteworthy insights about the potential impact of China's economic downturn on India's metals sector. In light of the weakening Chinese economy, Pai highlighted a rise in imports from China, particularly in the foils category, signaling potential challenges ahead for the industry.
"We have started to see more imports coming in from China on the side of the foil. China tries to export more when their economy is not doing well. So yes, we have started to see imports from China going up," Pai remarked. 
Regarding the outlook for aluminum prices, Pai projected a range of $2,100 to $2,300 per tonne. He attributed this expectation to the uncertainty surrounding China's economy, which significantly influences global commodity production and consumption.
Pai also shared positive news on Hindalco's cost management strategy. He noted a decrease in production costs, citing improved coal availability and lower prices. "Our cost of production is going down. This quarter it was 2 percent down compared to last quarter and next quarter it is going to be down another 3 percent. Coal availability has become much better and coal prices are coming down," he stated.
With coal prices falling, Hindalco has capitalized on the opportunity by increasing coal procurement through auctions. "Prices are low and inventories are at about 26 days, which is slightly on the higher side. We have bought more coal because it was available at a good price," Pai added.
In Conclusion
The partnership between Hindalco and Texmaco is set to transform India's railway sector and support eco-friendly initiatives in line with Indian Railways' goals. Hindalco has shown strength in its Q1 2023 financial results, emphasizing sustainability and innovation. This collaboration highlights private-sector impact and the potential to drive major changes in India's transportation.
Start Investing in 5 mins*
Rs. 20 Flat Per Order | 0% Brokerage
About the Author
Disclaimer
Investment/Trading in securities Market is subject to market risk, past performance is not a guarantee of future performance. The risk of loss in trading and investment in Securities markets including Equites and Derivatives can be substantial.
Open Free Demat Account
Account belongs to
By proceeding, you agree to the T&C.