How a coal shortage in the world's No.2 producer led to a power crisis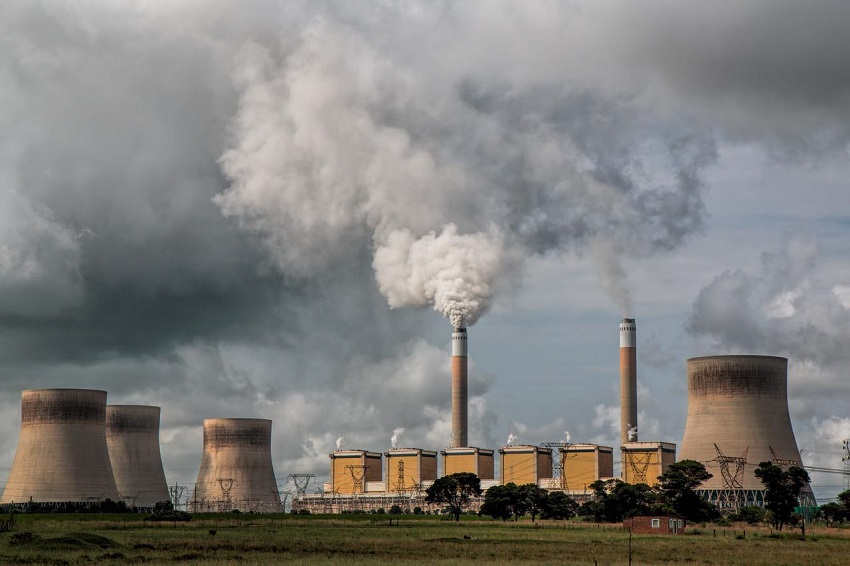 ---

If you had thought that in 2022, as India claims to become a global superpower, coal shortage-induced power cuts were a thing of the past, you only need to see what has been happening over the last few weeks.
As the summers have peaked, so has the peak demand for electricity, leaving thermal power plants hungry for coal. And many plants across India--the world's No.2 producer and consumer of coal—have been running perilously low on coal, exacerbating an already bleak situation. 
So, how bad is the situation, what led up to it and what has been the downstream impact?
According to a Reuters news report, during the first 27 days of April, electricity supply was short of demand by 1.88 billion units, or 1.6%. The total electricity shortage in the country had, in April, bypassed the shortfall in March, hitting 623 million units. 
This has meant that at least 16 out of the country's 28 states have been power deficit, and facing outages of between two to 10 hours every day. In fact, two out of three households in the country are facing power outages, according to a survey conducted by LocalCircles. Of them, half the households are having to go without power for more than two hours every day. 
A recent Bloomberg report said that coal stockpiles at India's thermal power plants are down 14% since the beginning of April. This, according to figures available with the Institute for Energy Economics and Financial Analysis, leaves as many as 100 power generating plants with critically low levels of coal supply, the report said. 
And as the country braces for monsoon rains in the next two-three months, coal supply could be further hampered, as mines in producing states like Jharkhand, Chhattisgarh and Odisha often get flooded, rendering them unusable for weeks on end.
In fact, in 2021, monsoon rains had caused a power crisis, just as India was emerging from the impact of a debilitating set of nationwide and localised lockdowns throughout 2020, in the wake of the coronavirus pandemic. 
The power outages have already forced some industries to cut output, further threatening economic recovery at a time India is facing high energy prices fueled by Russia's invasion of Ukraine.
On top of that, outstanding bills have added to the crisis. With power discoms raking up dues of more than Rs 7,900 crore. This money is owed to power generating companies like NTPC Ltd. 
A recent report published by the Press Trust of India said that states like Maharashtra, Rajasthan and West Bengal, which have high dues, have already seen a lower dispatch of coal to generating plants. 
On top of this, Uttarakhand, Delhi and Gujarat, have reportedly not made advance arrangements for their gas-based power plants, which has put even more pressure on coal fired power plants, exacerbating an already complex problem. 
Most of these states account for the bulk of India's industrial output. Maharashtra is not only home to India's financial nerve centre Mumbai, but is also the most industrialised state in the country. Even a relatively poorer state like Rajasthan is home to metal smelters and textile mills that employ hundreds of thousands of workers. 
Even Punjab, India's wheat and rice bowl, and a state critical to the country's food security, is seeing another round of protests, with farmers demanding a minimum of eight hours of power supply so that they can keep running their tube wells and other mechanised farm equipment, key during the paddy sowing season. Even farmers in Uttar Pradesh say they are not able to irrigate their corn fields because of outages in power supply. 
Drastic measures
And all of this is forcing the government to take some drastic measures, to avoid a total blackout. For one, the Indian Railways, the country's single biggest transporter, has cancelled as many as 1,100 train trips—500 rounds of mail expresses and 580 rounds of passenger trains—in order to prioritise coal carriages that carry the fuel to power plants. And this, comes as summer holiday traffic peaks, leaving lakhs of passengers potentially stranded or being forced to buy expensive tickets. 
About 70% of India's electricity is generated by coal. The lack of carriages makes it difficult to carry coal over long distances. Railway routes congested with passenger trains often delay shipments.
Further still, the government is having to buy liquified natural gas (LNG) from the international market at thrice the long-term average price to keep gas-fired power plants running. At least two companies—Torrent Power and GAIL India Ltd—have reportedly taken a call on this, and that another costly shipment of LNG may have to be ordered by the end of May or early June.
These high energy prices will add to inflationary pressure, which forced the Reserve Bank of India to abruptly hike its key lending rate by as much as 40 basis points (bps), the first hike in nearly four years. 
A recent report by Japanese brokerage firm Nomura said that the power outages are impacting India's small and large businesses alike, including companies producing metals, alloys and cement, who are having to spend more on energy. Nomura says that this situation in which both coal and crude prices are on the rise, and the economy is stagnating, could turn into a "stagflationary shock" for India. 
"Both demand- and supply-side factors are responsible," Nomura said in an April note. "Electricity demand has shot up, due to the reopening and as the country heads towards the peak summer season, but supply has been disrupted due to the reduced availability of railway rakes to transport coal and lower coal imports," the note said. 
Winners and losers
Every crisis has its set of winners and losers, and the one brought on by the ongoing power shortage is no different. 
An analysis of stock prices of power sector companies shows that most have outperformed the benchmark indices Sensex and Nifty over the last couple of months. If one looks at the market data from March 7 through to May 6, it becomes apparent that while most power stocks have outperformed the benchmark indices by a mile, most downstream companies in sectors such as steel, metals and mining, alloys and cement, have either done only marginally better or have grossly underperformed them. 
During the two months, while the Sensex and Nifty gave absolute returns of 3.8% and 3.5%, respectively, power companies like NTPC, Tata Power and Power Grid were up between 12% and 22%. 
These heavyweights were beaten hands down by three Adani Group companies—Adani Power, Adani Green and Adani Transmission, which returned whopping gains of 150%, 58% and 39%, respectively, over the two-month period, in absolute terms. 
Although a few power generation and transmission companies like JSW Energy, SJVN and even energy exchange IEX Ltd underperformed the broader market, several others like CESC and NHPC bettered the benchmarks. 
While power stocks were mostly up, Coal India Ltd, the government-owned behemoth coal producer was slightly in the red, perhaps on account of its inability to meet the rising demand. Interestingly though, the Tamil Nadu-based NLC India, which mines coal and generates power, was up nearly 30% over the last two months, clearly benefiting from the surge in power demand and spot prices, much like the other bigger power producers. 
But if one looks at downstream consumers of power, the contrast becomes apparent, albeit with some exceptions. 
Metals and mining companies like Hindalco, Nalco, Hindustan Zinc (and its group parent Vedanta Ltd), Moil Ltd and NMDC were all in the red over the last couple of months, as were steel majors like Tata Steel and the Steel Authority of India Ltd.
The only major resilience among this pack was shown by JSW Steel, which was up a little more than 6%. Cement stocks like Grasim and Ultratech Cement, too, were in the green, although construction major Larsen & Toubro was a shade in the red. 
Weak manufacturing
While there may have been myriad reasons, other than higher electricity bills, for some of these companies to have been in the red or to have barely beaten the indices, the markets know, as do most economists, that the outlook for domestic demand remains weak. 
Although India's index of industrial production (IIP) inched up 1.7% in February on a year-on-year basis, the numbers hide more than they reveal. 
The overall growth was against a 3.2% contraction during the same period last year. Even if one looks at the numbers sectorally, the mining sector grew 4.5% in February this year, against a 4.4% contraction in the same month last year, while the 4.5% uptick in electricity production was against a mere 0.1% growth in February 2021. Moreover, manufacturing was up just 0.8%, while it had seen a negative growth of 3.4% in the same period last year. 
Edelweiss said in a note in April that while India's industrial production did expand in February, at 1.7% it was short of an expected growth of 2.6%. Moreover, the brokerage said that the stable headline number, despite a declining base and strong exports, suggests weak domestic demand, which hit manufacturing growth. 
Others like India Ratings and Anand Rathi highlighted the fact that in February, consumer goods and durables contracted sharply, clearly indicating that demand for capital goods, which remains well below the pre-pandemic levels, is unlikely to go up anytime soon. 
In 2014, Prime Minister Narendra Modi, then a contender for India's top job, had made a poll promise of 24x7 power supply to every household. Modi won that election, and then another one in 2019. While for a few years, it did seem like he might have made good on his promise, the dark demon of blackouts seems to be rearing its head again. 
Can Modi, ever the conjurer of promises and seller of dreams, ward this demon off? Only time will tell.
Start Investing in 5 mins*
Get Benefits worth 2100* | Rs. 20 Flat Per Order | 0% Brokerage
About the Author
Open Free Demat Account
& get benefits worth 2100*
Have Promo code?

Use code ACT2100
Enter Promo code
By proceeding, you agree to the T&C.
Start Investing Now!
Open Free Demat Account in 5 mins