How Reliance succession plan could look like as Mukesh Ambani takes first step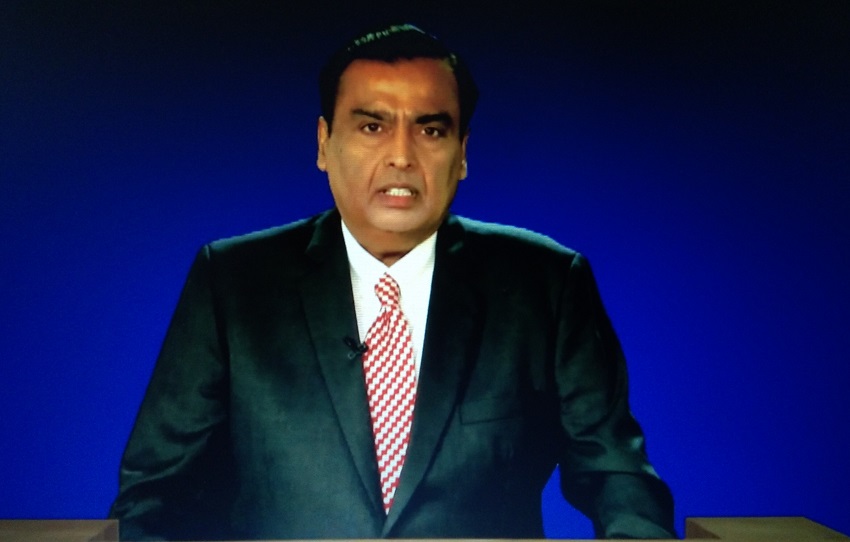 ---

Mukesh Ambani, India's wealthiest man, doesn't want history to repeat itself. For, the billionaire chairman of Reliance Industries Ltd—the diversified conglomerate that runs the world's biggest fuel refinery as well as India's biggest telecom and retail businesses—has put in motion the first phase of what could become a multi-phased succession plan.
In June, he appointed son Akash to head the board of the telecom arm Reliance Jio. He is also likely to name Akash's twin, Isha, as the chairperson of the fashion and retail arm Reliance Retail.
The moves are clearly aimed at avoiding the cardinal mistake that Mukesh's father, the late Dhirubhai Ambani, made. Dhirubhai didn't leave a will to divide his business empire and didn't put in place a robust succession plan before he died in 2002. That mistake proved to be costly and messy after a bitter feud erupted between Mukesh and his younger brother, Anil, over the control of the empire just a couple of years after Dhirubhai's demise.
Eventually, Mukesh and Anil agreed to divide the group. Mukesh retained the flagship Reliance Industries—the biggest revenue and profit generator of the group—while Anil took over newer businesses in the telecom, financial services and infrastructure sectors. And then their paths—and fortunes—diverged.
Mukesh Ambani has gone from strength to strength over the past decade and half while almost all of Anil Ambani's companies have gone bankrupt.
It is in this context that the Brown University graduate appointment of Akash and the planned appointment of the Yale and Stanford alumna Isha assume significance.
Not only does the move signals that Mukesh Ambani is ready to pass on the mantle of his $200-billion business empire to his children, but also because it could pave the way for the separate listing of the group's three main businesses—telecom, retail, and energy—which has been discussed for a while now.
To be sure, the elevation of Akash or Isha is not totally out of the blue. The move has been speculated for some time as both have been closely associated with the two businesses for a few years now.
In fact, Ambani himself said last year that his children would have significant roles in the business and that Reliance was "in the process of effecting a momentous leadership transition."
So, who are Akash and Isha and how big are the empires they will be heading? And more significantly, where does this leave their third sibling Anant?
Akash Ambani
Soon after graduating from Brown University, Akash joined the leadership team at RIL's telecom unit Jio in 2014.
He was appointed a non-executive director, and deputed to work with executives who have been driving Jio's strategy that has made it India's biggest telecom services provider with more than 40 crore subscribers.
Akash is married to Shloka Mehta, the daughter of a wealthy diamond merchant from Gujarat. He was also part of a team that brokered a $5.7 billion investment in 2020 by Facebook owner Meta Platforms in Reliance's digital services unit Jio Platforms.
As Jio's chairman, Akash will remain closely involved with Jio's product development and employee engagement. He will also continue to manage Mumbai Indians, the RIL-owned cricket team in the Indian Premier League, which has grown to become one of the biggest sporting events globally.
Akash is also taking over at a time when more than 75 lakh Indians have reportedly shut off their second SIM cards, as inflation begins to eat into household incomes. To be sure, this hasn't singed Jio yet, and the company has managed to increase its average revenue per user—a key operational metric for telecom operators—for the past few quarters. Still, the new chairman would want to remain watchful.
Akash also takes over the reins at Jio at a time when the telecom industry is gearing up for auctions of 5G airwaves.
Later this month India will kickstart the process to auction 5G airwaves, which, the government hopes will set its cash registers ringing. While the government is looking to garner anywhere between Rs 80,000-100,000 crore in revenue, telecom companies could find it tough to cough up big sums of money to bid for the airwaves.
Analysts say a majority of the spectrum on offer could remain unsold. A report by IIFL Securities said Reliance Jio, Bharti Airtel, and Vodafone Idea will likely spend only about Rs 71,000 crore in the auction.
Jio is expected to use its own cash reserves to fund the spectrum buys, as the initial outgo for buying 5G and other airwaves is likely to be less than Rs 5,000 crore mainly due to relaxed payment terms offered by the government.
Isha Ambani
Akash's twin, Isha, has been actively involved with RIL's retail arm and has been playing an important role in executing its e-commerce strategy and its plans to capture a pie of the luxury market.
The ambit of Isha's work has also involved growing the market for Ajio, the retail arm's e-commerce app. She has also been associated with several international partnerships that the company has entered into. 
Isha holds a business management degree from Stanford. She is married to Anand Piramal, the scion of the eponymous real estate, financial services and pharmaceutical conglomerate Piramal Enterprises.
RIL's retail arm has been on an acquisition and tie-up spree with foreign brands for the last few years to add to its offerings. The latest among these is fashion brand Gap.
Reliance Retail Ltd is a subsidiary of Reliance Retail Ventures Ltd, the holding company of all the retail companies under the RIL group. RRVL reported consolidated turnover of Rs 199,704 crore ($26.3 billion) and net profit of Rs 7,055 crore ($931 million) for the year ended March 31, 2022.
In June, the UK-based Pret a Manger, a popular sandwich and coffee chain, joined the list of international brands that Reliance Retail has partnered with. The partnership will compete with Tata Group-run Starbucks and Café Coffee Day, which have become quite popular over the years.
In addition to these partnerships, Reliance Industries launched Jio World Drive in Mumbai in 2021. Spread across 17.5 acres in Mumbai's Bandra area, this urban hangout houses brick-and-mortar stores of international fashion brands such as Armani, Calvin Klein, Diesel, Gas, Hugo Boss, Marks and Spencer Lingerie, Michael Kors, Pottery Barn, Tommy Hilfiger, Under Armour, and Vero Moda.
Jio World Drive also houses stores of Dior, Montblanc, Ritu Kumar, Samsonite, Satya Paul, Steve Madden, Sunglass Hut, Crocs, Nike and Da Milano. Reliance Retail also has tie-ups with brands such as Hunkemoller, Iconix, Jimmy Choo, Salvatore Ferragamo, Tiffany & Co., Giorgio Armani, Versace, and Ermenegildo Zegna.
Reliance Retail has been going beyond just partnering with big name brands. It has also been making international acquisitions. In 2019, the company first stepped into the international market by acquiring the UK-based toy retailer Hamleys. The company later acquired the London-based battery technology firm Faradion in 2021.
The company had also made an offer to acquire UK-based Boots pharmacy chain along with Apollo Global Management, a US-based investment management firm, but the retail chain's owner later scrapped the sale.
Anant Ambani
The youngest of the three siblings, Anant has been working closely with the conglomerate's renewable energy business. It is, however, unclear if he will go on to head RIL's refining and energy business, which remains extremely critical to the group's overall balance sheet.
The oil and gas business has been facing some headwinds in the recent past, as a proposed multi-billion-dollar deal with Saudi Arabian behemoth Aramco came unstuck. Aramco was looking to acquire a 25% stake in RIL's refining business, a deal that would have helped the Indian company substantially de-risk his business and get some much-needed cash, but it never saw the light of day owing to valuation concerns.
Then, there's the windfall tax that the government has just imposed on Indian oil exploration and marketing companies, which have been taking advantage of high global crude oil prices, and selling abroad.
The new tax would impact RIL's margins by $12 per barrel, according to analyst reports. While the export tax will be applicable on RIL's only-for-exports refinery, the restriction on product exports wherein at least 30-50% is first supplied domestically will not apply to SEZ units.
However, analysts and brokerages still remain bullish on RIL's earnings prospects. Goldman Sachs said it saw limited earnings risk for RIL (despite wide scenarios of $1.5-12.7 risk to gross refining margins from new taxes) as the spot implied GRM run rate is over $27 per barrel.
Demerger and listing
Eventually, RIL plans to demerge its three arms—energy, retail and telecom—and list them as separate entities. But doing that would come with its own set of problems. The biggest among them could be that the holding company, RIL, may be valued at a discount by the market, at less than the sum of its parts.
Nevertheless, a demerger will certainly help unlock value for the company's shareholders.
This, as the conglomerate has been making investments in newer domains. A few months ago, it acquired a luxury hotel, Mandarin Oriental, in New York in a $100 million deal and invested $200 million to purchase a stake in hyperlocal delivery platform Dunzo. It also bought online milk delivery app Milkbasket.
RIL has spent nearly $5.7 billion on acquisitions over the past five years and the figure might have gone past the $9 billion mark if its deal to acquire Future Group's retail business, which is mired in a legal battle for control with Amazon, had been cleared.
RIL invested $1.8 billion in a host of companies in 2021, either by taking stakes or going for outright acquisitions.
Analysts say Reliance's investments and acquisitions are part of a larger plan to fill in technology gaps, and believe the firm is looking to grow businesses faster with partners wherever possible. They say RIL's diversification is only to bridge any gaps within its core verticals.
And since these investments are available at attractive valuations due to Covid-induced challenges, especially in the hospitality sector, it is the right time to go for stake purchase,
The Ambani kids have a whole lot on their plate. Whether or not they will rise up to the challenge, only time will tell.
Start Investing in 5 mins*
Rs. 20 Flat Per Order | 0% Brokerage
About the Author
Open Free Demat Account
Account belongs to
By proceeding, you agree to the T&C.