IIP growth bounces to 1.69% but weakens sequentially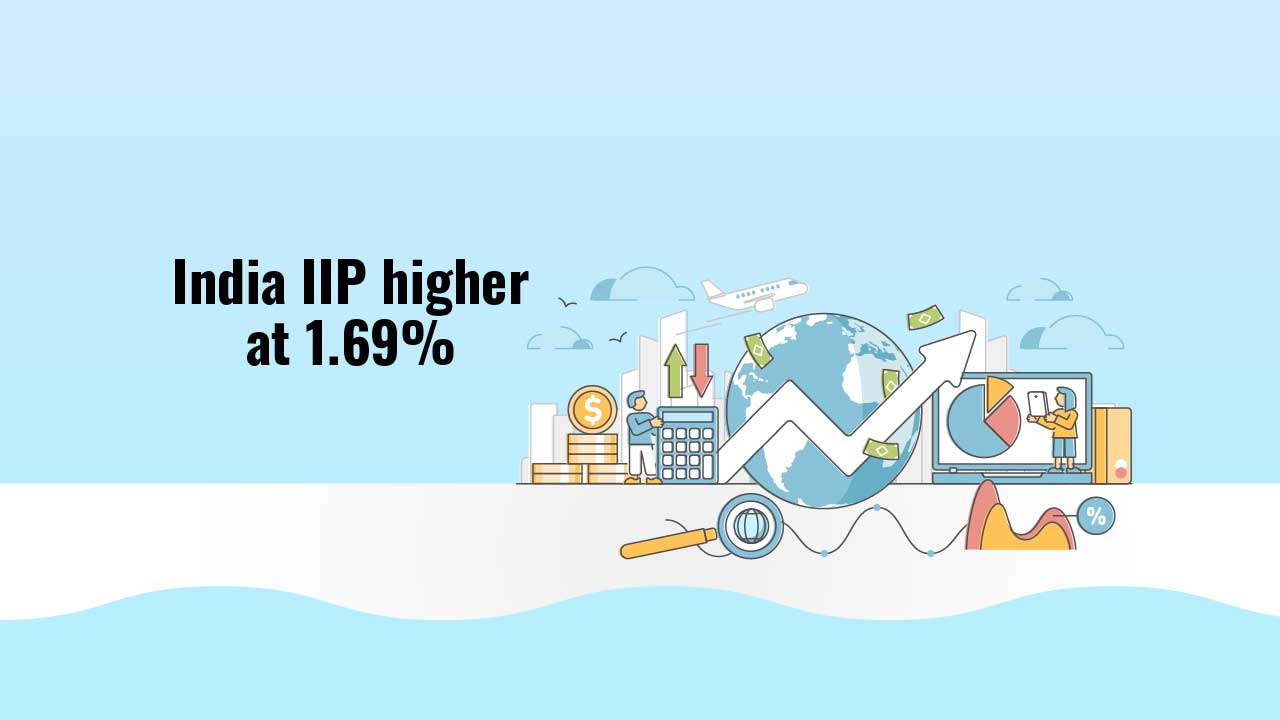 ---

The index of industrial production (IIP) is normally announced with a lag of one month. On 12th April, the IIP growth for the month of Feb-22 was announced at 1.69%. This also marked the 12th successive month of positive IIP growth for India.
However, the Feb-22 growth comes on a low base as Feb-21 IIP was down -3.43%. Hence, the 1.69% IIP growth in Feb-22, put in the right perspective was actually disappointing rather than gratifying.

If you look back at the last 12 months of IIP growth, there were 3 phases. Phase 1 lasted from Mar-21 to May-21 and it was the outlier IIP growth on a deeply negative base.
The period from Jun-21 to Oct-21 was about normalization of growth towards a median level. However, post Nov-21 4 factors played on the IIP growth viz. Omicron, Fed hawkishness, cost push inflation and Ukraine war. This has tempered IIP back to pre-COVID levels.

While monthly IIP is good as an incremental factor, the broader trend is evident in cumulative IIP numbers. For 11-months to Feb-22, IIP was up 12.5% YoY. However, when compared to the 2 year ago period the IIP has just about grown at 0.01% over pre-COVID levels.
That is the disappointment that IIP is not really able to push itself above the pre-COVID levels, which means we have still lost 2 years in zero IIP growth.
 



The IIP changes were mixed this time around. Final IIP estimate for Nov-21 was downsized by 31 bps to 1.03% while the first revised estimate for Jan-22 was upgraded by 14 bps to 1.46%.
One thing is evident that while mining and electricity are able to show decisive growth, the manufacturing sector is struggling with negative growth over pre-COVID levels and that is preventing any serious upgrades to the IIP numbers. It is almost like status quo.

In Feb-22, the problem was in high frequency IIP growth
 
Weight

Segment

IIP Index

Feb-21

IIP Index

Feb-22

IIP Growth

Over Feb-21

High Frequency IIP

Growth Over Jan-22

0.1437

Mining

117.90

123.20

+4.49%

-1.20%

0.7764

Manufacturing

129.70

130.80

+0.85%

-5.49%

0.0799

Electricity

153.90

160.80

+4.48%

-2.90%

1.0000

Overall IIP

129.90

132.10

+1.69%

-4.69%
Check out: Inflation jumps to 17-month high, and could rise further. Here's why
We have already taken a detailed look at the break up of the annual IIP growth, which has been led by mining and electricity but manufacturing has lagged.
The real area of interest is the last column in the above table, which captures the high frequency growth in the 3 components of IIP viz. mining, manufacturing and electricity generation. It captures the short term momentum much better than YoY figures or pre-COVID comparison.

What does the high frequency MOM data tell us about IIP growth? The MOM growth is negative across all the 3 segments viz. mining, manufacturing and electricity generation.
MOM growth is -1.20% for mining, -5.49% for manufacturing and -2.90% for electricity generation. The overall Feb-22 IIP index is down -4.69% over Jan-22. This negative figure reflects supply chain disruptions, high input costs and central bank hawkishness.

Finally, will the RBI continue its focus on growth (as in the Apr-22 policy) or will it abandon growth push in favour of inflation control. With inflation close to 7%, the price pressure is almost unrelenting. RBI cannot continue to focus only on growth revival at the cost of inflation for much longer.
RBI has focussed on growth and recovery for long enough. Either in May or June, the shift to inflation control has to be visible.
Start Investing in 5 mins*
Rs. 20 Flat Per Order | 0% Brokerage
About the Author
Open Free Demat Account
Mobile No. belongs to
By proceeding, you agree to the T&C.