India's EV industry is growing rapidly, but can it overcome the speed bumps?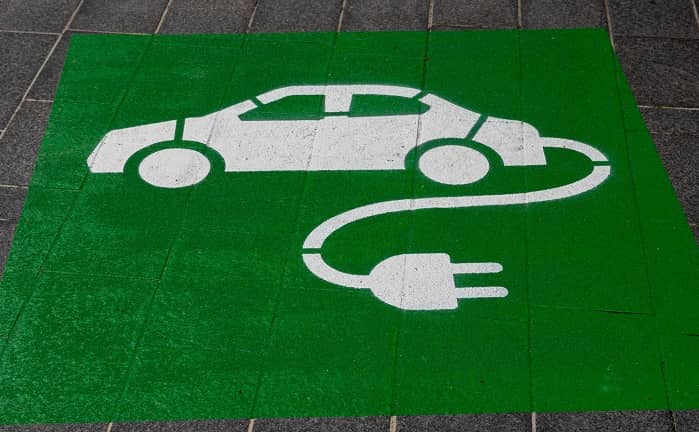 ---

In May 2017, the then junior minister for power and renewable energy Piyush Goyal made an announcement that startled India's automobile industry.
Goyal said the Indian government was preparing a roadmap to ensure that only electric vehicles were bought and sold in the country by 2030. He also said that as a first step, the government would itself procure 10,000 electric vehicles for its use. "The idea is that by 2030, not a single petrol or diesel car should be sold in the country," he said. 
This was the government's plan to not just make India an EV superpower, but to also give its Startup India mission traction, develop an EV ecosystem in the country and compete with China, which has emerged as a global leader in the industry.
Five years on, the Narendra Modi government's dream of completely weaning India off petrol- and diesel-powered internal combustible engine-based vehicles seems to be going up in smoke, quite literally. This puts a question mark on the future of dozens of EV manufacturers and thousands of original equipment manufacturers (OEMs) that have sprung up over the last few years, as the market for electric vehicles began picking up pace in the country.
Alarmed by a series of incidents of EVs catching fire, the government, earlier this week, sent show cause notices to manufacturing companies like Ola Electric, Okinawa Autotech, Boom Motors and Pure EV, warning them why a penal action should not be taken against them for delivering faulty electric two-wheelers to the public.
News reports say that EV manufacturers have been given till July-end to respond, following which the government will decide on what action, if any, it wants to take against them.
These notices come after several e-scooters manufactured by these companies exploded in April, and preliminary findings showed the fires were caused by issues with battery cells or faulty design.
The issue of the exploding e-scooters has gained such traction that at least three government wings—the Defence Research and Development Organisation, the road transport ministry and the central consumer protection authority, which comes under the consumer protection ministry—have been probing it.
According to a report by The Economic Times newspaper citing the DRDO probe report, these defects occurred because the electric two-wheeler manufacturers like Okinawa Autotech, Pure EV, Jitendra Electric Vehicles, Ola Electric and Boom Motors may have used "lower-grade materials to cut costs".
Even the Bureau of Indian Standards has issued new performance standards for lithium-ion batteries to safeguard the consumers amid the rising EV fire episodes in the country.
In fact, the issue has become so serious that even the roads and highways minister Nitin Gadkari has had to step in and warn EV makers. "If any company is found negligent in their processes, a heavy penalty will be imposed and a recall of all defective vehicles will also be ordered," he tweeted recently.
So, how big really is the EV market in India, who are the main players, how fast is it growing and how significantly could such incidents stunt its growth?
EV car market
Like the ICE market, the Indian EV market two is divided among the two and four-wheeler segments. The four-wheeler segment has essentially been cornered by just two players—India's Tata Motors and China's MG Motor—which together control 98% of the EV car market in the country. Even among them, Tata Motors, with its Nexon and Tigor brands, commands an 87% market share, while the MG EZS takes 11.5%.
Other EV car brands that are sold in the country include the Hyundai Kona, Mahindra E-Verito, Audi e-Tron, Jaguar I-Pace, Mercedes EQC, Audi e-Tron Sportback and BMW iX. 
To be sure, though, in 2021-22, just over 22,000 EV cars were sold in India, which was less than 1% of the total car sales in the country and just about 4% of the total EVs sold.
EV two-wheelers
The two-wheeler market though is a totally different story.
Industry figures collated by the Federation of Automobile Dealers Association (FADA) show that sales of electric two-wheelers have surged over three times in 2021-22, after a decline in 2020-21, which was likely caused by the Covid-19 pandemic.
Numbers show that electric two-wheelers control more than half the EV sales market in the country, while 41% of the share goes to three-wheelers, with commercial vehicles controlling 1%.
Yet, just like the car segment, the EV two-wheeler market too is dominated by just two companies—Hero Electric and Okinawa, which have cornered more than half the market share. India is a price-sensitive market, and that has been reiterated by the fact that consumers have rewarded affordability instead of smart features when it comes to electric bikes and scooters.
FADA sales numbers, however, show that their market shares have declined over the past year, owing to the increased competition and the entry of Ola Electric, which launched the Ola S1 and Ola S1 Pro last year.
Still, only six companies—Hero Electric, Okinawa, Ampere, Ather, PURE EV and Ola—control 80% of the market. About 20% of the market remains fragmented among other companies.
Interestingly, while Ather was one of the earliest entrants into the Indian two-wheeler EV market, its share has declined over time to just over a tenth.
This can be attributed to the fact that while Hero Electric's most expensive offering comes in at Rs 80,000, Ather's 450X comes in at around Rs 1,50,000 or higher. Hero has clearly managed to undercut competition by a mile.
Apart from Hero, the other major entrant that has queered the pitch for Ather is Ola, which has now become its closest competitor.
Sales data shows that in 2021-22, Ola had already booked more than 14,300 units, while PURE EV was only marginally ahead and Ather was just shy of the 20,000 mark. But given the investments Ola has made into setting up a dedicated unit to assemble e-scooters it should overtake Ather in no time.
Flush with funds
Ola has been on a fundraising spree for three years. In January this year it raised $200 million from Tekne Private Ventures, Alpine Opportunity Fund, Edelweiss and others in a funding round that pegged the mobility startup's valuation at $5 billion. This followed another $200 million at $3 billion valuation in September 2021, in a round that was backed by Falcon Edge, Japan's Softbank and others.
In all, Ola Electric has raised more than $500 million since March 2019, giving its competitors a run for their money.
In fact, funding seems to be the least of the worries facing the Indian EV industry.
In January, it was reported that funding to Indian EV tech startups, which mostly include OEMs, surged to an all-time high of $444 million in 2021 across more than 25 deals. This figure was 255% higher than the money raised by the EV industry in 2020, and 12% more than even 2019, when the pandemic had not yet hit. In 2019, Indian EV startups had raised $397 million.
Apart from Ola Electric, other EV startups that raised the most money in 2021 included Blusmart ($25 million), Simple Energy ($21 million), Revolt and Detel ($20 million each).
Some of the marquee Indian companies that have backed EV startups are TVS Motors, which invested $15 million into Ultraviolette Alternative, and Amara Raja Batteries, which made a $10.5 million investment into Log9 Materials, along with Petronas Ventures, the VC arm of the oil and gas giant Petronas.
Other major investors that have taken bets on the Indian EV space include Temasek, BP Ventures, UiPath, Sattva Group, Athiyas Group, RattanIndia Enterprises, Zoho Corp, JITO Angel Network, Inventus Capital, Jetty Ventures, Blume Ventures, EV2 Ventures, the Asian Development Bank, Baring Private Equity, Talbros Automotive, YourNest VC, 3one4 Capital, AdvantEdge VC, Motherson Group, Union Square Ventures, Prime Venture Partners, CarDekho, and Radcliffe Life.
Speed bumps
But this may not be enough. The government's Niti Aayog estimates that to meet the country's goals of achieving 70% of commercial cars, 30% of private vehicles, 40% of buses, and 80% of two-wheelers and three-wheelers to battery-powered mobility, will need an investment of nearly Rs 20 lakh crore. Compared to that, the money flowing into the sector is merely a drop in the ocean.  
Moreover, EV production is currently heavily reliant on imports. India must boost domestic production to achieve robust results. The government is already taking steps in this direction by taxing imported vehicles in order to stimulate domestic EV production. One significant component of this is getting the auto ancillary segment to transform operations to cater to the needs of the EV industry. Steps are needed to encourage this transition.
Then there is the issue of charging infrastructure. For EVs to be widely adopted, the government must find ways to speed up the installation of charging infrastructure across the country. While this may present financial opportunities for investors, the onus lies with the government to spur the investments.
And then there's the question of creating awareness. While the government and the industry have done their fair share of publishing the benefits of EVs, vehicles going up in flames will certainly not help.
A recent decision by the Goods and Services Tax (GST) Council to tax all EVs, with or without battery packs at a flat rate of 5% could indeed go a long way bringing about some degree of price parity between EVs and ICE vehicles.
But then again, lower taxes will only help as much. If the technology is not made robust, Indian EVs may end up as a case of exploding batteries.
Start Investing in 5 mins*
Rs. 20 Flat Per Order | 0% Brokerage
About the Author
Open Free Demat Account
Mobile No. belongs to
By proceeding, you agree to the T&C.