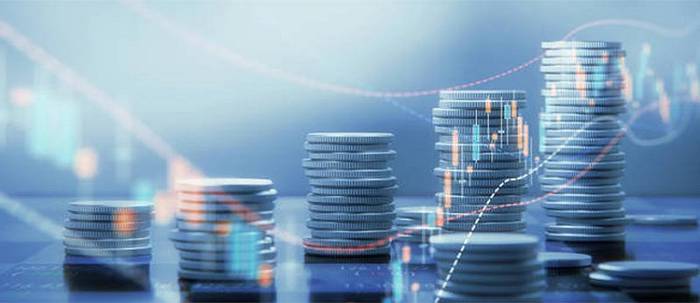 Here's a peek into the investment strategy of Nemish Shah, co-founder of ENAM Holdings.
Nemish Shah is an ace-investor who completed his Bachelor's in Commerce (B.com) from Lala Lajpat Rai College, Mumbai University in 1977. He is the director and co-founder of ENAM Holdings, a privately owned and managed investment house.
Initially, ENAM was a broking entity, and it soon forayed into the investment banking profession. Throughout these developments, ENAM adhered to investment research as its backbone. In 2010, ENAM merged its investment banking and broking operations with Axis Bank in a deal valued at Rs 2,067 crore. At present, Shah manages the firm's treasury operations and is focused on growing its proprietary capital, under ENAM Holding's Pvt Ltd.
A little-known fact: Infosys, a leading Information technology giant, was taken public by ENAM in 1993. And at the time of issuance, the shares of Infosys were undersubscribed. It was Nemish Shah and Vallabh Bhanshali, co-founder of ENAM, who convinced people to invest in Infosys.
Investment philosophy of ENAM Holdings
ENAM holdings have a value-based and relationship-oriented culture and investment philosophy. The firm follows a fundamental, bottoms-up research approach for identifying companies with sustainable competitive advantages and execution capabilities. It gives huge importance to the quality of management teams and governance frameworks of the companies that it invests in.     
Furthermore, ENAM Holdings is an ethical firm that does not invest in businesses that involve intoxication, gambling or anything that harms living creatures. 
Investment strategy of Nemish Shah
The investor, who has been through various market cycles, looks for the following pre-requisites while selecting a company for investment:
A) The company's ROCE should not be below 9%.
B) The company has planned future growth.
C) The company should have sound management.
D) And lastly, he should get a discounted entry price.
 
Coming to his personal portfolio, as per the information published by Trendlyne, Nemish Shah publicly holds 7 stocks and has a net worth of over Rs 1,260.9 crore.
Let's take a look at the 7 stocks in his portfolio and their holding value:
Lakshmi Machine Works Ltd (Rs 954.4 crore)  
Elgi Equipments Ltd (Rs 119.4 crore)  
EID Parry (India) Ltd (Rs 103.8 crore)  
Bannari Amman Sugars Ltd (Rs 75.6 crore)  
Zodiac clothing company Ltd (Rs 4.9 crore)  
Rane Engine Valve Ltd (Rs 1.9 crore)  
Super Spinning Mills Ltd (Rs 1 crore)
From his portfolio, it is quite evident that he doesn't like to invest in a huge number of stocks and rather invests in a selected few stocks and have diversity in them.
Open Demat Account

Enter First Name & Last Name
Please enter referal code
Start investing in just
5 minsFree Demat account,
No conditions apply
0%* Brokerage
Flat ₹20 per order
Start Investing Now!
Open Free Demat Account in 5 mins
There is some issue, try later