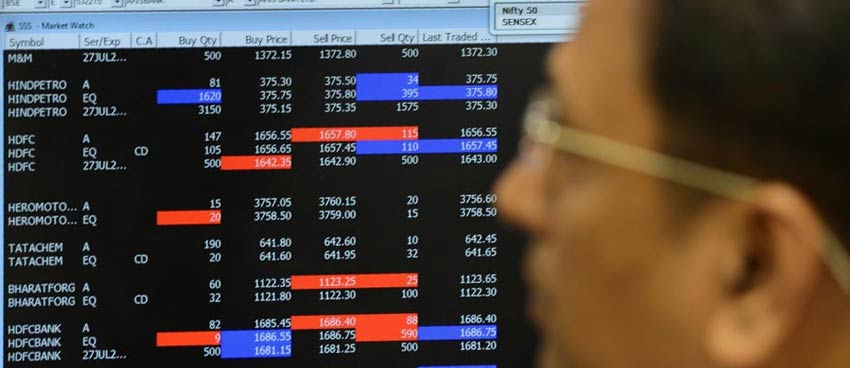 Will the Indian market bulls showcase a six in six performance similar to what Yuvraj Singh had done against England in T20 World Cup?
On Wednesday, Indian benchmark indices continued their northward journey for the fifth straight day. The bulls' fairy tale is likely to continue on D-Street for the sixth straight day as well on Thursday as SGX Nifty is indicating a cheerful opening. The SGX Nifty is trading up by 84 points or 0.46% at the 18,264 level. Meanwhile, commanding attention today would be the IT stocks. Their momentum was derailed after IT bellwether TCS failed to meet the street's expectations. However, on Wednesday, IT stock reversed its falling trend and considering Infosys and Wipro ADR witnessed a buoyant close, the momentum is likely to reignite in the IT index.  
Cues from Asian markets: A mixed trend was seen in the Asian markets with Japan's Nikkei gaining 0.99%, while China's Shanghai Composite was seen trading down by 0.18%.
Overnight cues from US markets: Overnight at Wall Street, major indices closed in green. The tech-heavy Nasdaq jumped 0.73% and the S&P 500 index rose 0.31, while the Dow closed almost unchanged. Finally, it seems the cat is out of the bag as the latest Fed meeting minutes showed the central bank's tapering could begin gradual tapering prices by mid-November. Meanwhile, on the economic data front, the consumer price index rose 5.4% YoY in September and it was up by 0.4% MoM basis. On the earning front, JP Morgan was in the limelight as the banking giant beat Wall Street's expectations.   
Last session summary: We often hear this phrase that the sky is the limit, and the current situation on D-Street is quite apt to describe this phrase. The Indian benchmark indices continued their winning streak for the fifth straight day and there is no stopping to the bulls of D-Street. Benchmark indices ended at a fresh record high with the Nifty adding 0.94%, while Sensex rose by 0.75%. A divergent trend was seen in the broader markets with Nifty Midcap 100 gaining 1.54%, on other hand, Nifty Smallcap 100 closed with a modest loss. 
FII's and DII's activity on Wednesday: The DIIs continue to be the net sellers for the fourth straight day as they sold to the tune of Rs 431.72 crore, on other hand, FIIs were the net buyers for the first time during this week to the tune of Rs 937.31 crore.
Important events to watch out for: On the earning front, HCL Technologies will be in focus. Meanwhile, WPI Inflation for September would be released on Thursday.
Open Demat Account

Enter First Name & Last Name
Please enter referal code
Start investing in just
5 minsFree Demat account,
No conditions apply
0%* Brokerage
Flat ₹20 per order
Start Investing Now!
Open Free Demat Account in 5 mins
There is some issue, try later