What is NAV in Mutual Fund? | 5paisa Research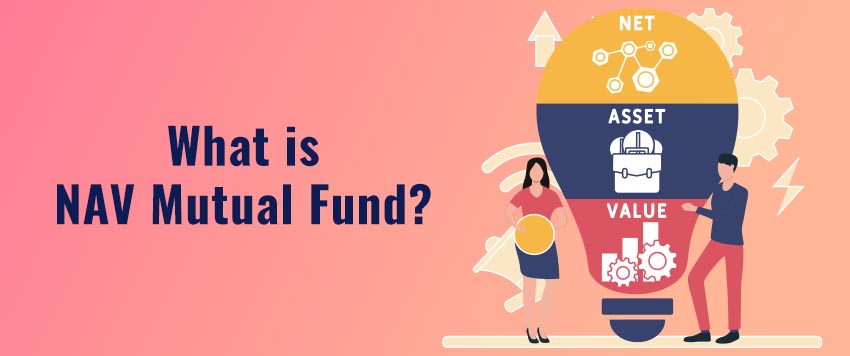 ---

Many factors must be understood before you put your hard-earned money into any investment plan whether you're new to it, or mutual funds in general when starting with a specific financial objective.
If you want to achieve your financial goals, you need to be proficient in financial planning. When investors have a clear financial objective in mind, it makes it easier to select an investment strategy that will help them move closer to that goal.
There are many mutual fund schemes that are differentiated by specific characteristics, for people who are unaware of mutual funds as an investment product.
An investment pool administered by asset management firms collects money from participants who have a similar investment goal and invests it throughout the Indian economy, and this is what exactly mutual funds do.
Mutual funds are expected to have a diverse portfolio since they invest in a variety of money market products, such as debt, G-Sec, and corporate bonds. As a result, mutual funds may help to balance risk.
Why? Because it's very unlikely that all sectors would collapse at once, which means the danger of suffering total losses is much decreased if just one sector goes down.
After making a direct stock market investment, one gets company shares and becomes a shareholder. Unitholders possess shares in mutual funds and are thus referred to as investors.
A fund's net asset value (NAV) and the amount of money each investor has put in to determine the number of units allotted to them (NAV), but there's a lot that you need to know about what NAV in mutual funds is. Let's begin right away.
What Exactly is NAV?
An entity's NAV is its net asset value, which is calculated as the difference between its total assets and its total liabilities. The NAV represents the price per share or unit of a mutual fund or an ETF at a certain point in time.
Investing funds' net asset value (NAV) is calculated by stock market prices for its shares or units (invested or redeemed). Investors often utilize the mutual fund, ETF, or index net asset value (NAV) to find new investment opportunities.
Using the net asset value (NAV), an investor may assess their own assets. You'll need an investing account if you want to put money into any of the previously listed assets.
Key Takeaways for NAV
a) An entity's or fund's net asset value (NAV) is equal to the total assets less the organization's liabilities.
b) The net asset value (NAV) of a mutual fund, ETF, or closed-end fund is often used to calculate the per-share value.
c) The net asset value (NAV) of a mutual fund is calculated each trading day using the portfolio's closing market prices. NAV may be compared to the book value of a business to see how close it comes.
d) A fund's shares might also be traded at a price other than its NAV.
How is NAV calculated?
The market price divided by the number of shares or units in circulation gives a mutual fund's net asset value The net asset value is what you get when you buy mutual fund units from an AMC/fund house and then sell them back to the AMC/fund house for a specific amount of money. The NAV is calculated by subtracting the current fund liabilities from the total market value and dividing by the number of outstanding shares.
The following is the formula for calculating NAV:
NAV = (Assets - Liabilities) / Total number of outstanding shares
Net asset value (NAV) varies minute by minute depending on the market performance of the plan during market hours, making it difficult to assess. The net asset value of the mutual fund is calculated based on the closing market price on each market working day.
The Difference between NAV & Equity Shares
During market hours, the price of a company's stock changes almost every second. But for holders of mutual funds, the opposite is true as the investors do not exchange their units in real-time. Instead, at the end of the day, mutual funds get their NAV based on the market performance of the scheme's assets and liabilities.
Now that you know what mutual fund NAV is and how it's calculated, you are surely a better investor today than you were yesterday. However, while selecting a mutual fund for your investment, you must also consider a number of other factors.
These include looking at the fund's historical performance, seeing whether it's outperforming its peers, and seeing if it's outperforming its benchmark.
Do your homework and seek a plan that has the same investment goal as yours before investing. As a novice investor, it's best to get the advice of an experienced financial adviser about the various mutual fund plans provided by various fund companies.
So, how Relevant is NAV for Investors?
If you just look at a mutual fund's NAV, you're missing out on important information. NAV does not represent the fund's future prospects. In fact, the sole data point that NAV delivers is the price at which mutual fund units may be purchased or redeemed is all that it is you need to keep in mind about NAV.
When investing in a mutual fund scheme, you may not give much thought to the fund's NAV (net asset value). However, all your investment choices should be based on your risk appetite and time horizon as well as your investment objectives.
Start Investing in 5 mins*
Get Benefits worth 2100* | Rs. 20 Flat Per Order | 0% Brokerage
About the Author
Open Free Demat Account
& get benefits worth 2100*
Have Promo code?

Use code ACT2100
Enter Promo code
Account belongs to
By proceeding, you agree to the T&C.
Start Investing Now!
Open Free Demat Account in 5 mins